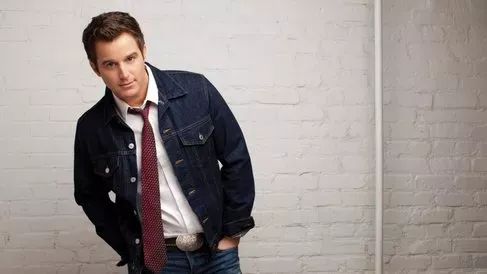 2018 Central Montana Fair Night Show Featuring Easton Corbin
Easton Corbin, Headliner
With two No. 1 singles, multiple awards and nominations, plus performances on some of the biggest stages in the world, Mercury Nashville's Easton Corbin has made a lasting impression on the country music landscape. He is lauded for his traditional country sound, authentic lyrics and mastery of understatement.
American Songwriter says, "Easton Corbin has one of those rare, glorious voices that was made—just made—for singing country music." His self-titled debut album released in 2010 and spawned back-to-back hits "A Little More Country Than That" and "Roll With It;" making him the first country male artist in 17 years to have his first two consecutive singles reach No. 1.
In 2012 the Gilchrist County Florida native released his sophomore album, All Over The Road, which included the Top 5 hits "Lovin' You Is Fun" and "All Over The Road." Corbin set a career-best debut on Country Airplay with his top 5 hit single, "Baby Be My Love Song," from his No. 1 debuting album About To Get Real.
Corbin spent 2016 on one of the biggest tours in country music -Carrie Underwood's The Storyteller Tour which Billboard named the #1 country tour of the first half of 2016 Forbes picked it as one of 10 hottest tours of the fall.
Corbin's new single, "A Girl Like You," from his upcoming fourth studio album is Top 30 and climbing and was released to rave reviews. Taste of Country picked it as a Critics Pick saying, "It takes a fraction of a second to know Easton Corbin is on to something different with "A Girl Like You."
Lexi Wyman, Opener
LexieLexi Wyman is an authentic, All-American country girl who lives to perform and share her love of music with the world. Whether it is in front of huge crowds opening for the likes of Montgomery Gentry, Travis Tritt or Kenny Rogers, or for intimate crowds in theaters, clubs or at the family's campfire, Lexi puts every bit of emotion she has into her performance. She is truly about making a connection with people through her music.
It's hard to imagine anyone growing up more genuinely country than Lexi. She grew up on the family farm outside of the "big" town of Newburg, ND (population 114). The oldest of 3 siblings, Lexi has always been the entertainer. As soon as she could walk and talk, she was putting on shows for the whole family. With the TV continuously on CMT or GAC, her shows immediately leaned into country music. At the age of 7, Lexi began writing her own songs, and when she picked up the guitar at age 12, the path of writing her own music and sharing this music was clear.
Lexi mastered her craft by attending the Big Sky Songwriters Festival in 2012, where she was mentored by some of the biggest songwriters in Country and Pop music. Returning in 2013, Lexi was honing her skills as a songwriter and ventured to record her first record. In doing so, she worked with some of the best musicians in the business, featuring the likes of Bruce Bouton (Garth Brooks), John Bohlinger (Lee Brice), Jim Kimball (Reba), and many other "A" list musicians. The result was the 2015 eleven song self-titled release.
"2017 ND MUSIC AWARDS - FAVORITE COUNTRY BAND"
After two years of successful tours and performances, in 2017, Lexi and her band were named Favorite Country Band at the North Dakota Music Awards. Jumping off from this win, Lexi released a new 5-song EP, My Favorite Shade. Having co-written all the songs on this project, Lexi says she's never been so excited to share music with her fans.
In just a few short years, Lexi has grown as a songwriter and performer, and this All-American Country girl is ready to share her music with the world. To see where Lexi has previously played, and will play in the future, check out her Tour.