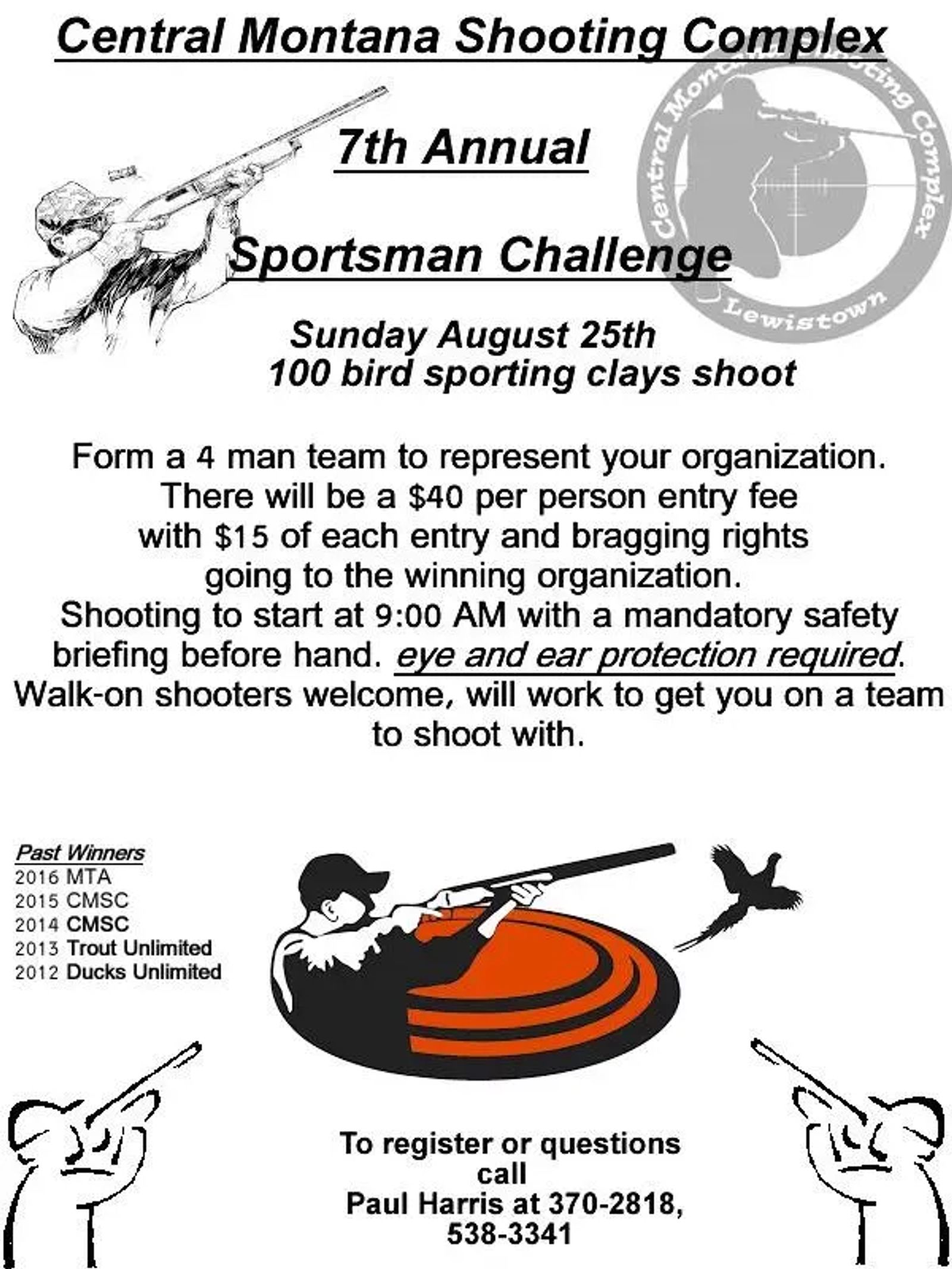 2019 Sportsman's Challenge Sporting Clays Match
Form a 4 man team to represent your organization.
There will be a $40 per person entry fee with $15 of each entry and bragging rights going to the winning organization.
Shooting to start at 9:00 AM with a mandatory safety briefing before hand. Eye and ear protection required.
Walk-on shooters welcome, will work to get you on a team to shoot with.