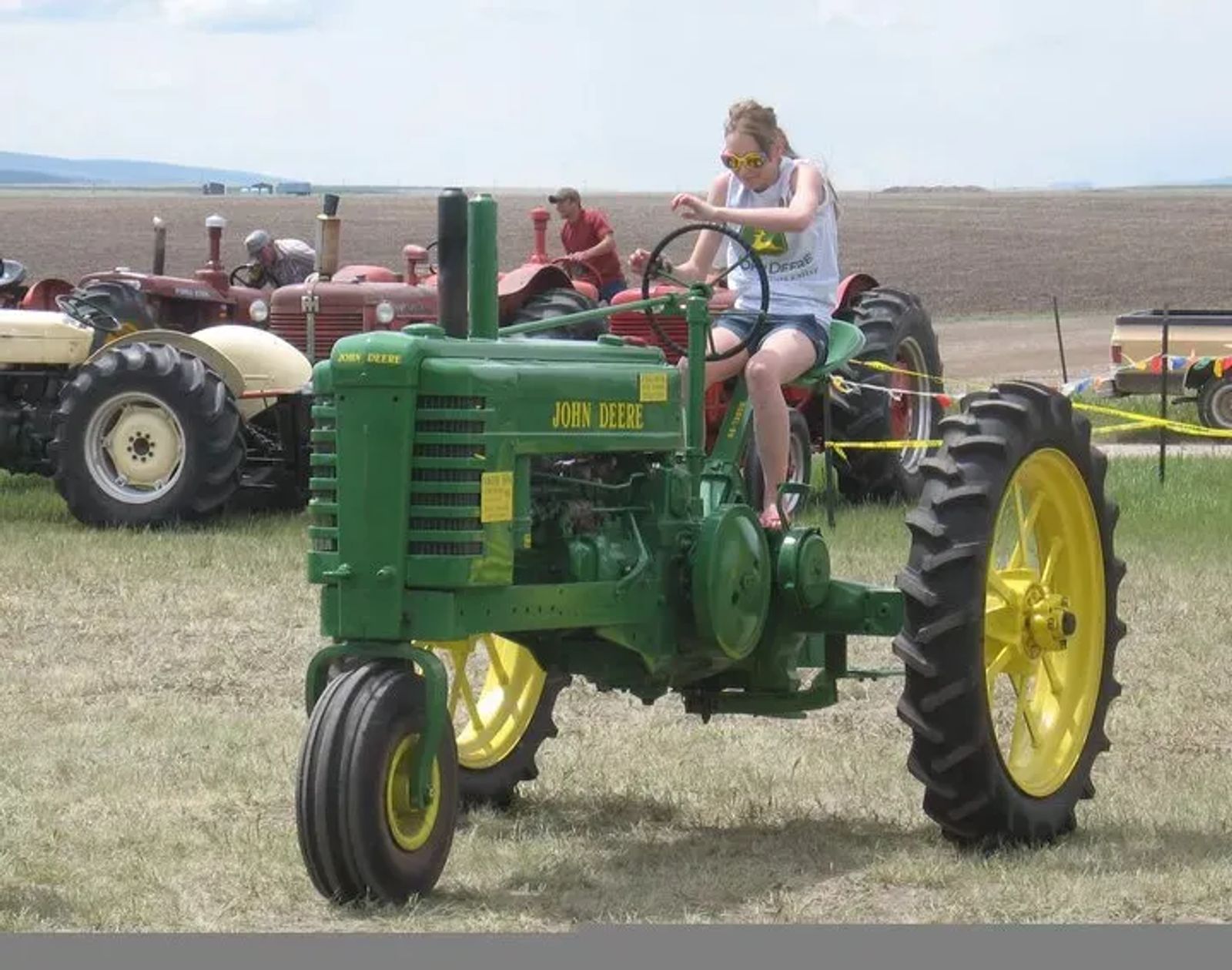 Central Montana Flywheelers Pioneer Power Days
Old fashioned power is the focus of the Pioneer Power Days, held annually in June near the Lewistown Airport. The event offers the chance to experience history as it was in an early 1900's town.
Highlights of the event include a "slow race" featuring a parade of early model tractors and steam engines, a full blacksmith shop, an early 1900's shingle mill, old time hay balers and rock crushers and other various demonstrations.
Many other things from "the good old days" are featured, including foods ranging from burgers and sausages, to homemade ice cream and fresh baked bread slathered in fresh butter!
Members of The Central Montana Flywheelers and Antique Association, branch No. 51 of the National Early Gas Engine and Tractor Association, sponsor the event.
Weekend Admission: $5 | Under 12 years free
Admission waived to Fly-In pilots.
Lunch is available.