5 Locally Crafted Gifts for Your Hidden Montana Christmas
By Bekhi Spika
Looking for something a little different this holiday season? Share the Lewistown love with these fantastic hidden treasures in the Treasure State, all locally crafted and sold by the fine people of Lewistown.
Wild House of Bees Insect Hotels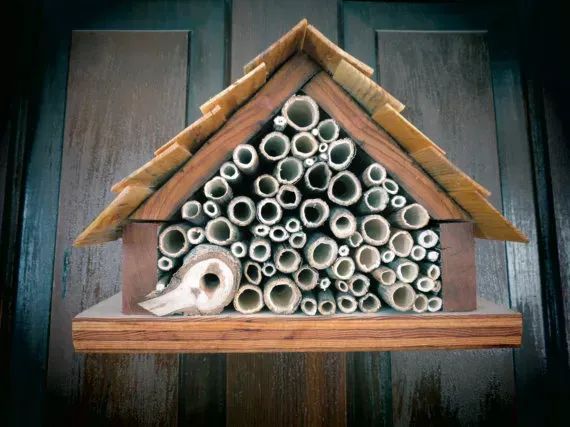 Leah Grunzke's Wild House of Bees "insect hotels" are great luxury homes for local leafcutters and mason bees. Leah builds her wild bee houses by salvaging bits of lumber to create unique and whimsical frames and fills them with locally harvested, hollow-stemmed plant materials. Leah, who most people know as the stellar Program Director at the Lewisotwn Art Center, developed a love for bees years ago while studying the relationship between plants and insects and couldn't resist helping the habitat of "these hard little workers."
Don't bee late — help your favorite nature lover attract pollinators and build habitat for native bees by ordering them their own Wild House of Bees Insect Hotel! Available through Wild House of Bees' Etsy shop or contact her directly at info@floramontana.org or 406-493-0544. Orders that need to be shipped must be place by December 16 and all local pickups need to be placed by December 20.
To learn more about Montana's wild bees and botany, visit Leah's blog, www.floramontana.org. To learn more about great landscaping plants that support native pollinators and backyard wildlife, check out the MT Native Plant Society. http://www.mtnativeplants.org/Conservation%20Page
Surenuff Organic Garlic Farm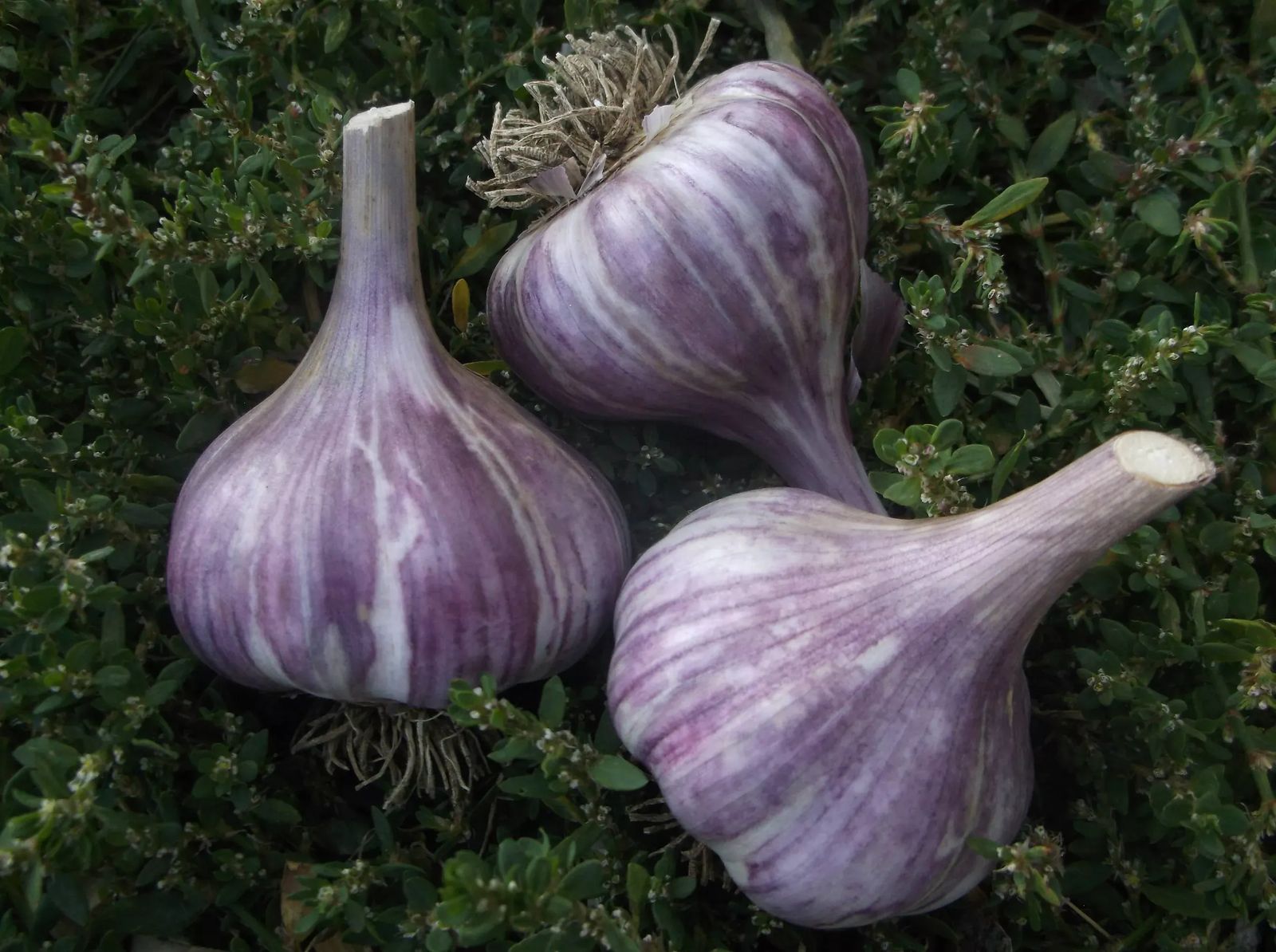 Surenuff Garlic is a fantastic organic garlic farm located at the base of the Little Snowy Mountains off of Surenuff Road. With 11 varieties of both soft- and hard-neck garlic, Surenuff Garlic is a great alternative stocking stuffer for that spicy someone in your life. Owners Paul Armstad and Jill Smith started the garlic farm about two years ago and have successfully planted over 6,000 garlic bulbs this year. Garlic starts at $1 per inch and typically sells out by March.
Missing out on this holiday treasure is sure to leave a bad taste in your mouth. Surenuff Garlic can be reached through their Facebook account or via email at jill@heatedrockbed.com or paul@heatedrockbed.com. You can also call their landline at 406-538-9877. They don't have cell phones, so sorry — no texts! Cash, personal check, and PayPal all accepted. Surenuff also offers homemade herbal skin creme, lip balm, tinctures, and even herbal tooth powder. All items are between $5-$25.
Gallagher Custom Knives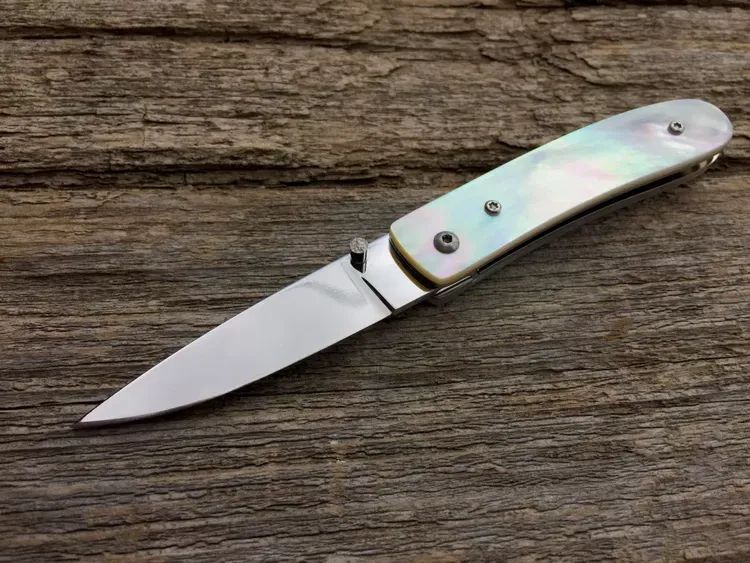 Hunting for a gift for the special outdoor fanatic in your life? Look no further than the hand-crafted Gallagher Custom Knives created by Lewistown local Barry Gallagher. Barry began designing and manufacturing knives about 25 years ago as a hobby but quickly became obsessed with making custom knives and the art of forging Damascus. Gallagher Knives have become recognized globally as an elite high performance knife and are sought after in Europe, South America, Asia, and many other corners of the world.
Don't wait — Barry has just eight hand-crafted knives available for sale for this holiday season. These high performance tools are one-of-a-kind pieces made one at a time and use only the finest materials like blue fossil ivory, swordfish bill, and diamonds. Get yours today at the Gallagher Knives website. Prices range from $200-800.
Stone City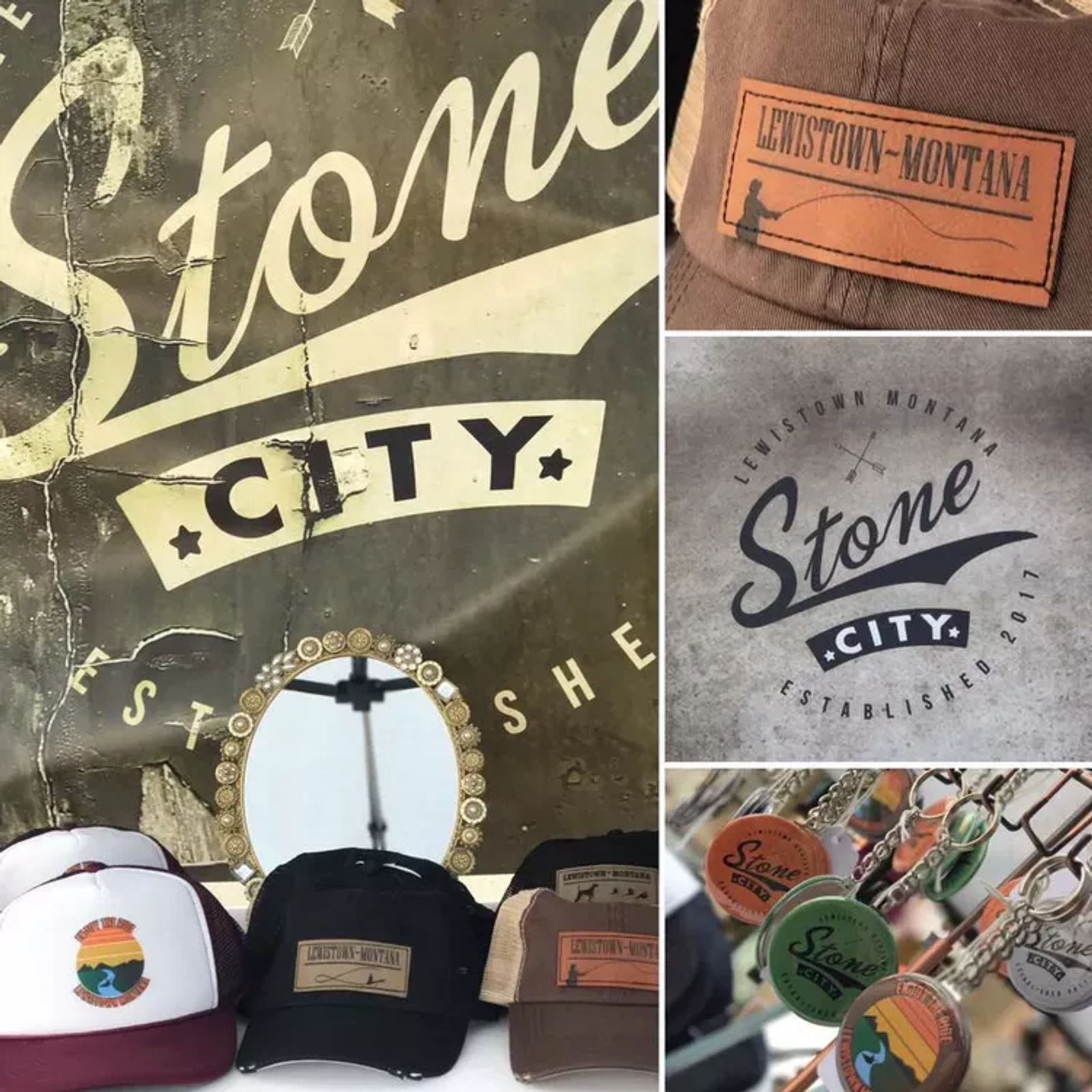 Stone City, named after Lewistown's stone masonry heritage, was started by Renee Stephens earlier this year because she wanted to share Lewistown with the world. Her products range from hilarious greeting cards and memorable keychains to beautiful jewelry — but the coolest thing she creates are her hats. From bright decals of floating the Big Spring Creek to leather-stamped scenes like bird hunting and fly fishing, these hats are a great gift for anyone that's ever been to Lewistown. No need to pre-order (unless you want a dozen or more). Stone City treasures range between $5-$25. Contact Renee through Stone City's Facebook page or find her goods at Six18 coffee. Credit cards accepted!
DeeZy Local Art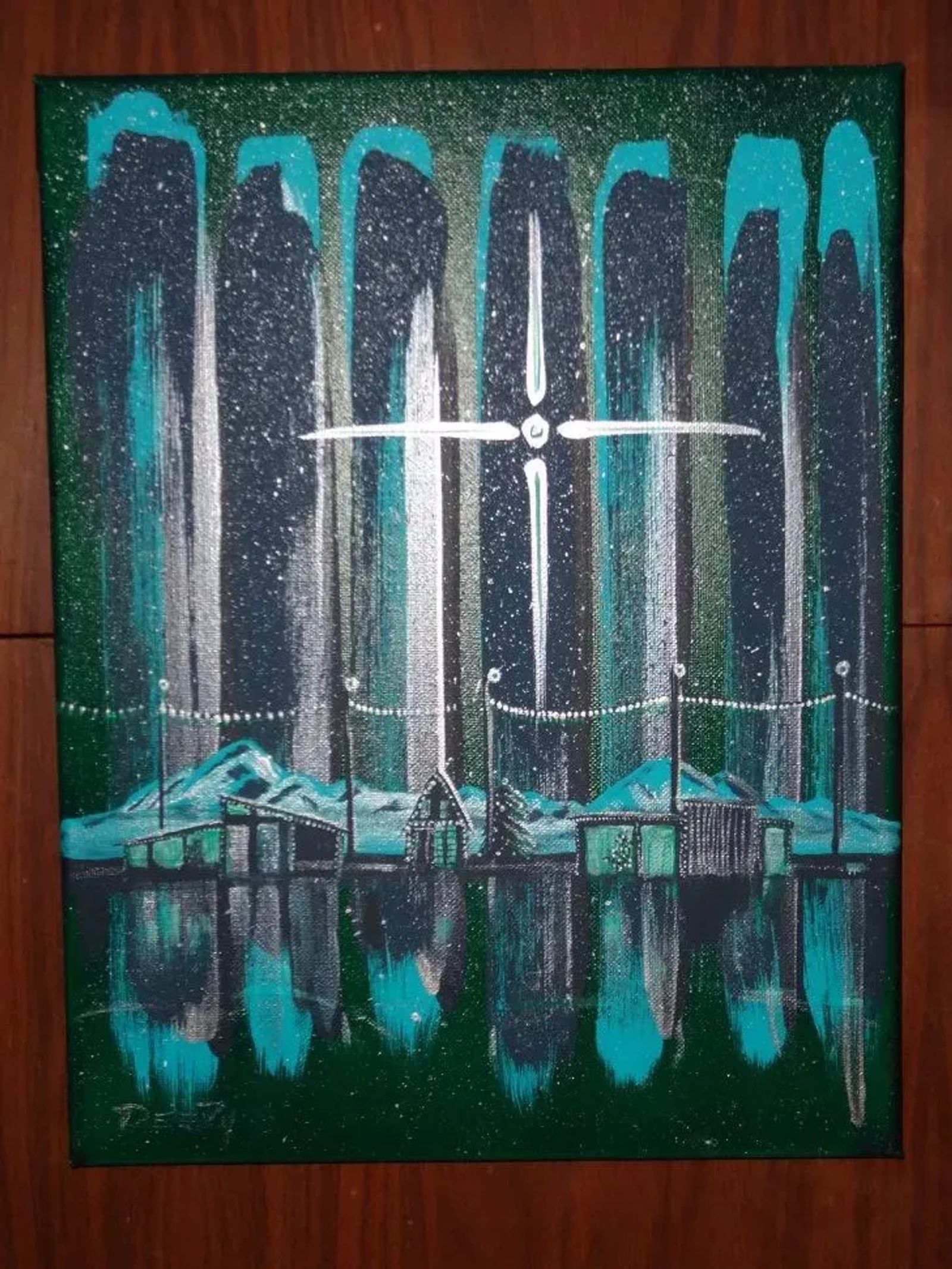 Feeling nostalgic? Local artist DeeZy transports you to "the good old days" through his retro acrylic scenes with a mid-century approach. Some of his art even features local Central Montana buildings and scenery, and he plans on doing more locally inspired scenes in the future. He also has Christmas cards available!
DeeZy's art is available in both original format as well as prints and can be purchased online through his Facebook page or at the Center of the Universe. Prints start at $25 (or $20 if you order more than one) and canvases range up to $500. Free shipping in the US! Cash and PayPal accepted; PayPal account is rilly_deezy@yahoo.com
Have your own Hidden Montana treasure? Comment below to share the love!