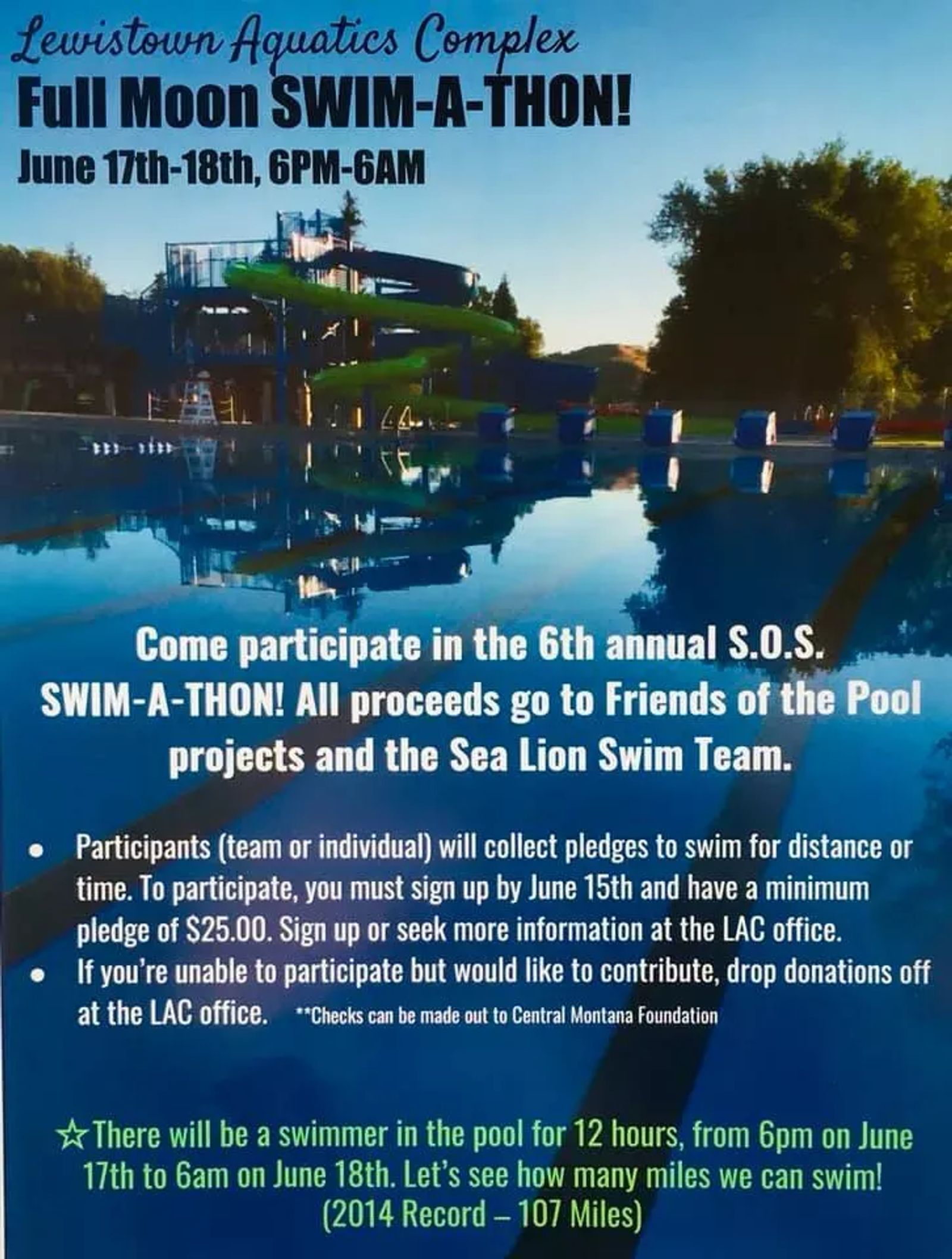 6th Annual Swimathon
Come participate in the 6th annual SOS swimathon!!! All proceeds go to Friends of the Pool projects and the Sea Lions Swim Team.
- participants (team or individual) will collect pledges to swim for distance or time. To participate, you must sign up by June 15 and have a minimum pledge of $25. Sign up or seek more information at the LAC office.
- If you're unable to participate but would like to contribute, drop donations off at the Pool.
** Checks can be made out to Central Montana Foundation
There will be a swimmer in the pool for 12 hours, from 6 PM on June 17 to 6 AM on June 18. Let's see how many miles we can swim!
(2014 Record -107 miles)