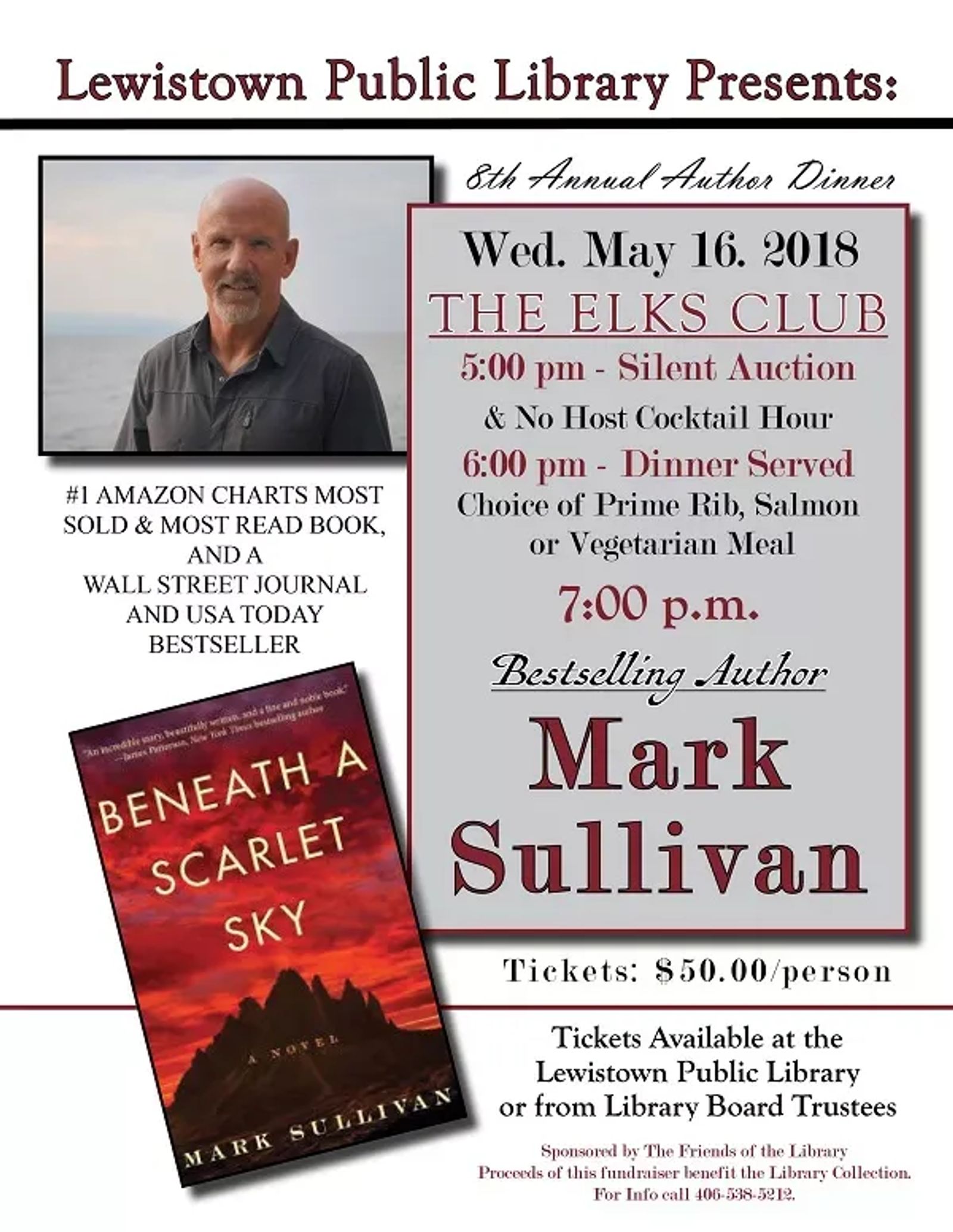 8th Annual Author Dinner
Mark Sullivan is the guest speaker for this year's Author Dinner on Wednesday, May 16 at 5:00pm. Sullivan is a thriller and historical fiction writer of 18 acclaimed novels. Teaming up with James Patterson has widened Sullivan's audience and together they've written five #1 New York Times Bestsellers. Sullivan currently resides in Montana.
The evening begins at 5:00pm with a social hour and silent auction. A catered dinner is served at 6:00pm and Mark Sullivan will speak at 7:00pm. The Friends of the Lewistown Public Library and the Library Board of Trustees sponsor the Author Dinner. Tickets are available at the Lewistown Public Library at 701 West Main or from a Library Board Trustee.