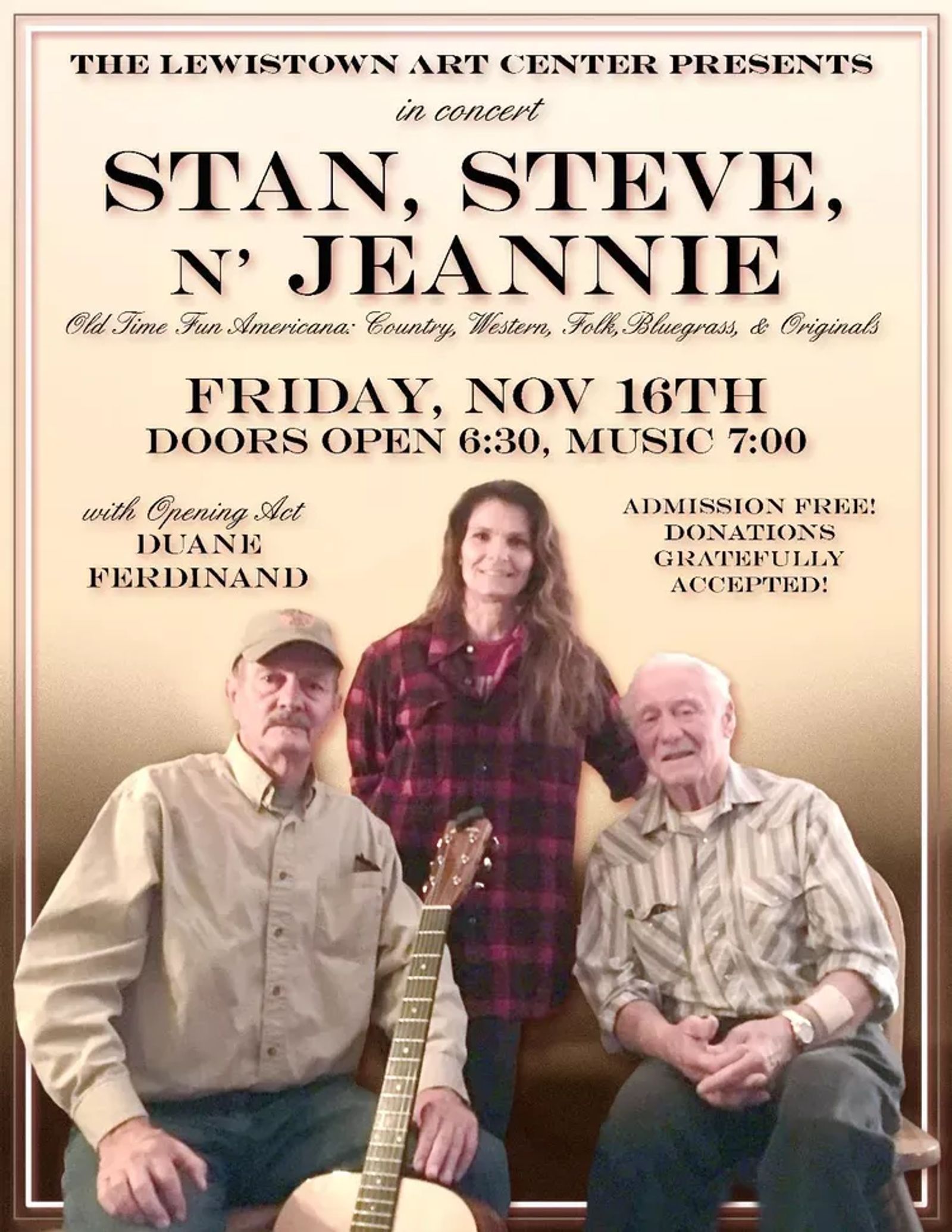 Americana Music w/ Stan, Steve & Jeannie
Get fired up for a lyrical evening of live Americana music with Central Montana favorites Steve Hughes, Stan Wall and "Cowgirl" Jeannie Powell! The trio will perform country, western, folk, bluegrass and original tunes sure to get your boots stomping. Joining in the jamboree are Quasar and Infinity Thompson, and Barb Piccolo on mandolin and accordion. Local legend Duane Ferdinand will open the show.
FREE ADMISSION! Family friendly! Doors open at 6:30.