Big Timber: Lewistown's Little South Central Neighbor Full of Big Summer Fun
By Meggan Cirrincione
Living two or more hours away from everything has its perks; we have our own little oasis, but we also have a large variety in our radius for recreation. I grew up just a hop, skip, and jump south of Lewistown in Big Timber. (Proud Herder alumn here. And yes, our mascot still dawns his authentic tobacco pipe.) Lewstowners?Lewistownians?Lewistownites?Lewistownies? all know Big Timber because we drive through it each time we want to get to all the exciting, populated places along the I-90, but Sweet Grass County has much to offer if you are up for it!
1) Natural Bridge State Park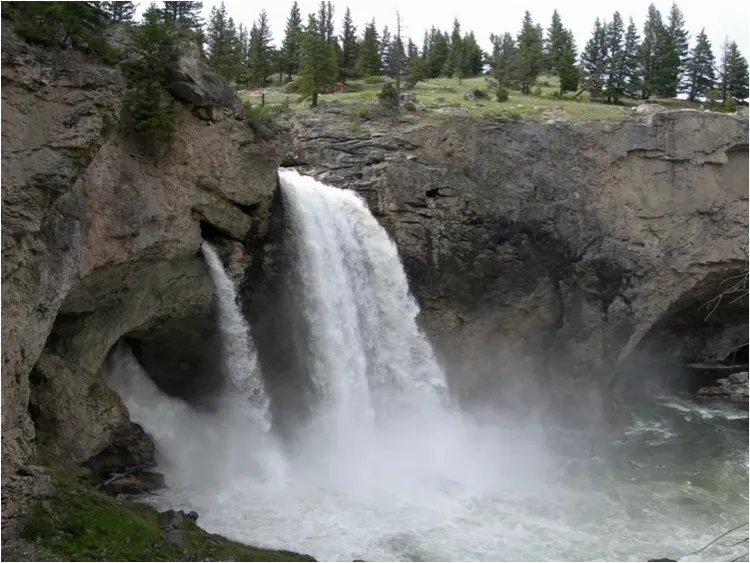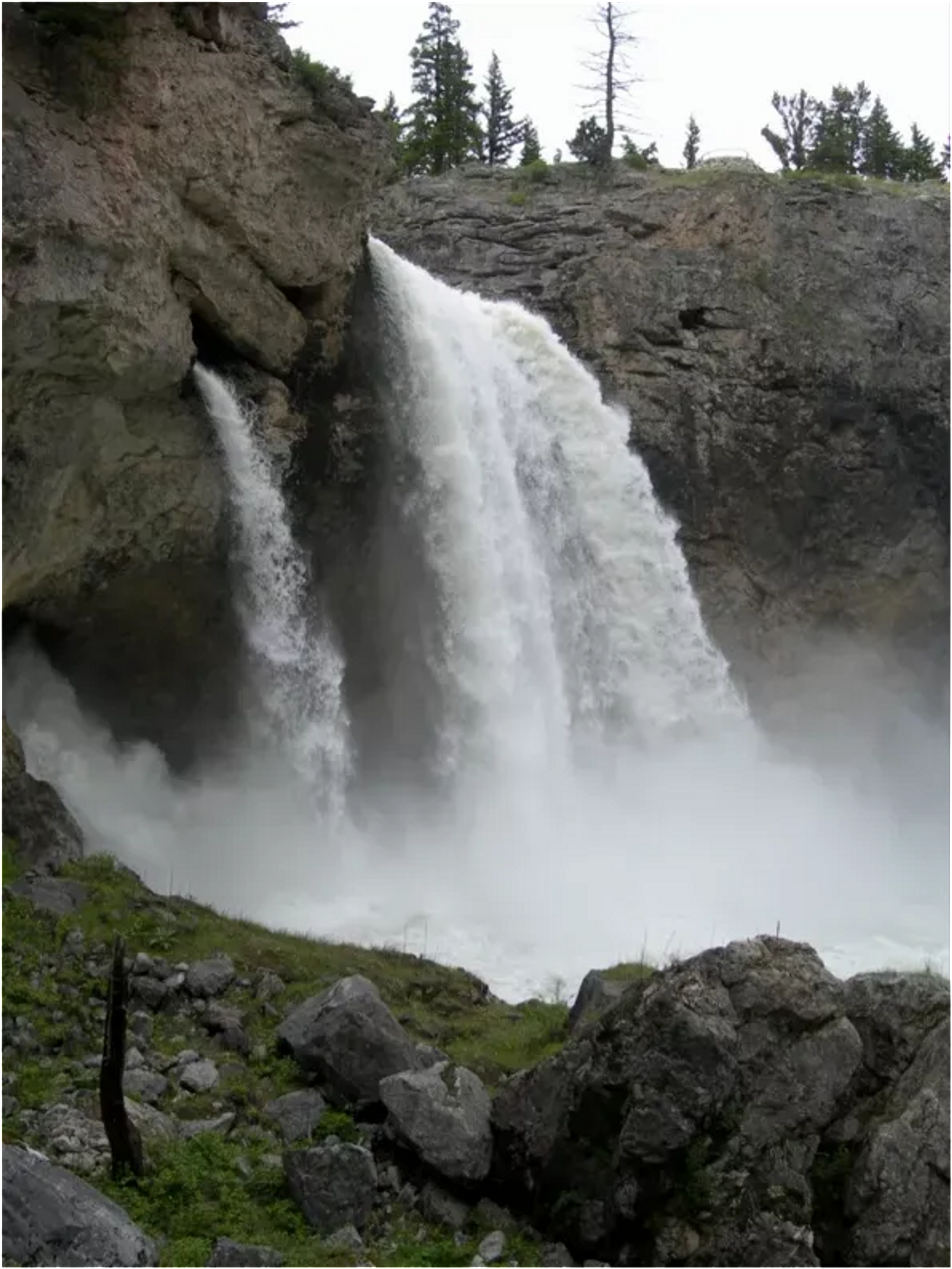 The drive to Natural Bridge takes you up the gorgeous Boulder River valley. Head south of Big Timber (McLeod Street turns into HWY 298) about 25 miles. There is a picnic area and a handful of hiking paths and lookouts to view the falls. If you are feeling fit, shimmy down to the bottom, feel the mist, and throw in a line, but be ready for a steep hike back out! Then, stop at the Road Kill Saloon on your way home for a bite and beverage! For more info, visit http://www.bigtimber.com/natural-bridge-falls-picnic-area.
2) Blue Lake in the Absaroka-Beartooth Wilderness
(Access to camping, fishing, motorized and horseback trail riding)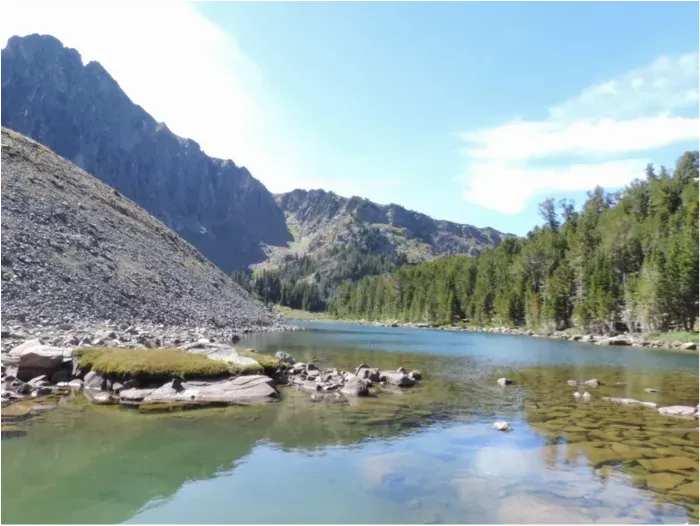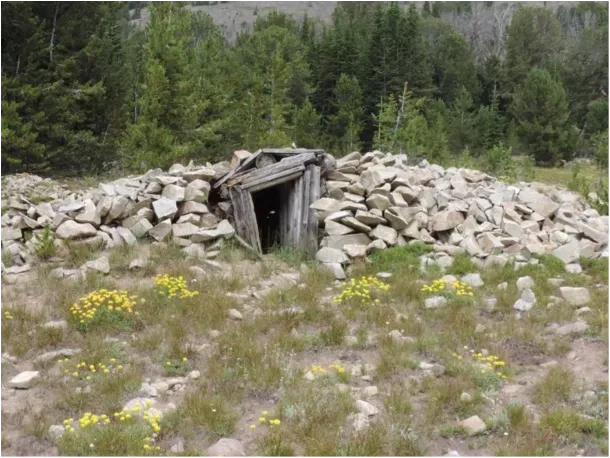 Leave early and load up your motorcycles, four-wheelers, side-by-side, Jeep, or horses to hit the trail to Blue Lake! (I "heard" [rode with my dad] you can get a Suburban up there if you are a little crazy, although it isn't recommended.) Keep driving south on Boulder River Road past Natural Bridge until you reach Box Canyon (about another 20-25 miles on dirt road). Camping and fishing enthusiasts also have ample access to the Boulder River along this stretch of road. And for the four season motor head, keep in mind that this trail is a lot of fun on snowmobiles in the winter, too. A Poker Run is hosted here every year in February/March.
3) Big Timber Creek Falls & Hiking in the Crazies
About 11 miles north of Big Timber off HWY 191 on the right, take Big Timber Canyon Road (stay right towards the mountains at intersection) to Halfmoon Campground where you will find the trailhead to several awesome hiking options in the Crazy Mountains. The hike to the falls is quite short, but if you are up for a day hike, head up to Blue Lake. For more information go to: http://www.montanahikes.com/Big-timber-creek.php.
4) Sweet Grass Fest & the Big Timber Rodeo
Friday and Saturday night rodeo followed by live concerts. Saturday Sweet Grass Fest: fun run, street vendors, parade, and car show. The Big Timber Rodeo features Mutton Bustin' (3-5 year old sheep riders) and mini bronc riders, which is about the cutest thing ever, and the street dances and music outside The Legion after the rodeo are always a good time. For more information, see http://www.bigtimber.com/sweetgrassfest.
5) Yellowstone River Boat Float
The Yellowstone River Boat Float has become the stuff of legend in Montana. It is one of those things that you should try at least once – that is when you are kid-free and up for a good time! (Note: Even if you aren't up for this particular event, floating the Yellowstone is definitely something to get out and do in the summer!) Rent a boat, grab your tube and life jacket (and maybe an extra one for your beer cooler), or if you are brave like some, you can engineer your own raft. Boat Float spans three days every July the weekend after the festivities of the Fourth. Friday's float is from Mayor's Landing in Livingston to the Big Timber Fairgrounds; Saturday, from Otter Creek Fishing Access in Big Timber to Reed Point; and if you are tough enough, Sunday, from Reed Point to Columbus. Friday night in Big Timber and Saturday night in Reed Point feature live music and dancing. I have no photos – you will know why when you go. (Oh c'mon, the water is not camera friendly!) BOOOOAAAAATTT FLLLOOOOOAAAAATTT!! For more information, see the Yellowstone Boat Float Facebook page: https://www.facebook.com/groups/134142730656/.
6) Pit Stops
The Thirsty Turtle
You drive right by it every time you go through town to go to Bozeman, and you have always wanted to try it – do it. It's totally worth it! Specialty sandwiches, burgers, full menu, and full bar. Occasional karaoke and always a good time!
http://www.thirstyturtlemt.com/
The Fort
•Guns and sporting goods •Gift shop •Deli •Fuel •Convenience Store •Liquor store •Raft rentals •Electric car charging
Nuff said. East end of town.
The Grand
Historic hotel and classy cowboy dining (totally a thing.)
Tip: You might run into Batman (aka Michael Keaton) as you go in to meet your family, so be cool. You will nod and say "hello" in passing because as happens in most small towns, you sort of recognize him and want to be friendly. Then, when you are seated and see him walk up to the bar and rest his boots and spurs on the foot rail, it will dawn on you, you don't really know him because, in fact, you only recognize him because he is Batman. Ask me how I know. Head west through town and take a left on McLeod Street. Can't miss it!
The Timber Bar
Another delicious bar menu worth the stop! The homemade pork chop sandwich . . . mmmm! Also on McLeod Street.
https://www.timberbar4040.com/
Big Timber Bakery
Fresh, homemade carbs, what's not to love?! Brick oven pizzas, sandwiches, and divine rolls and breads. Part of the McLeod Street Bermuda Triangle of places to go in Big Timber.
https://www.facebook.com/Big-Timber-Bakery-561966063959691/
Iron Star Pizza Company
Homemade specialty pizzas, appetizers, salads, subs, wings, and more! Located at 101 Bramble Street.
https://www.bigtimberpizza.com/
Bonus! A local's digits!
Oh, and finally, because this is Montana and really it is a small state (people-wise), and we all love to help each other out, if your car, side-by-side, motorcycle, boat, etc. breaks down (or you just want to hear a good story – see Suburban reference in #2), just call my dad, Rod, at RC Auto Body (932-5609, on your left across from the Court House as you head west) and tell him I sent you. If he can't help you out, he will at least hook you up with someone who can!