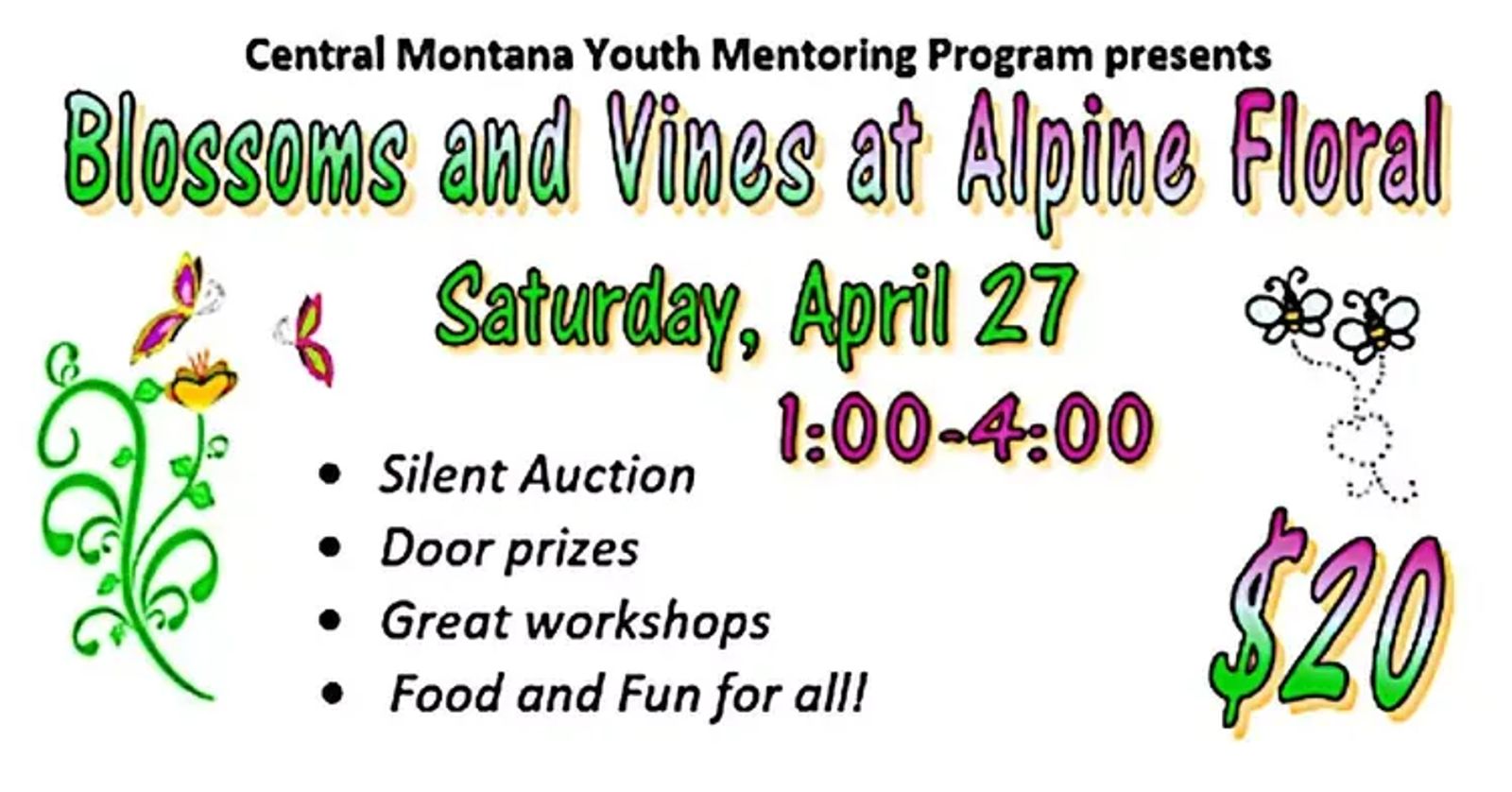 Blossoms and Vines
A unique gardening event held at Alpine Floral with ticket proceeds to help fund the Central Montana Youth Mentoring Program.
Five 25-minute informative and interactive sessions will be held from 1:00-4:00 on April 27.
Silent Auction, Door Prizes, and Food and Drink provided.
Tickets available at Alpine Floral or by calling 535-8899 or 350-0366. $20 each.