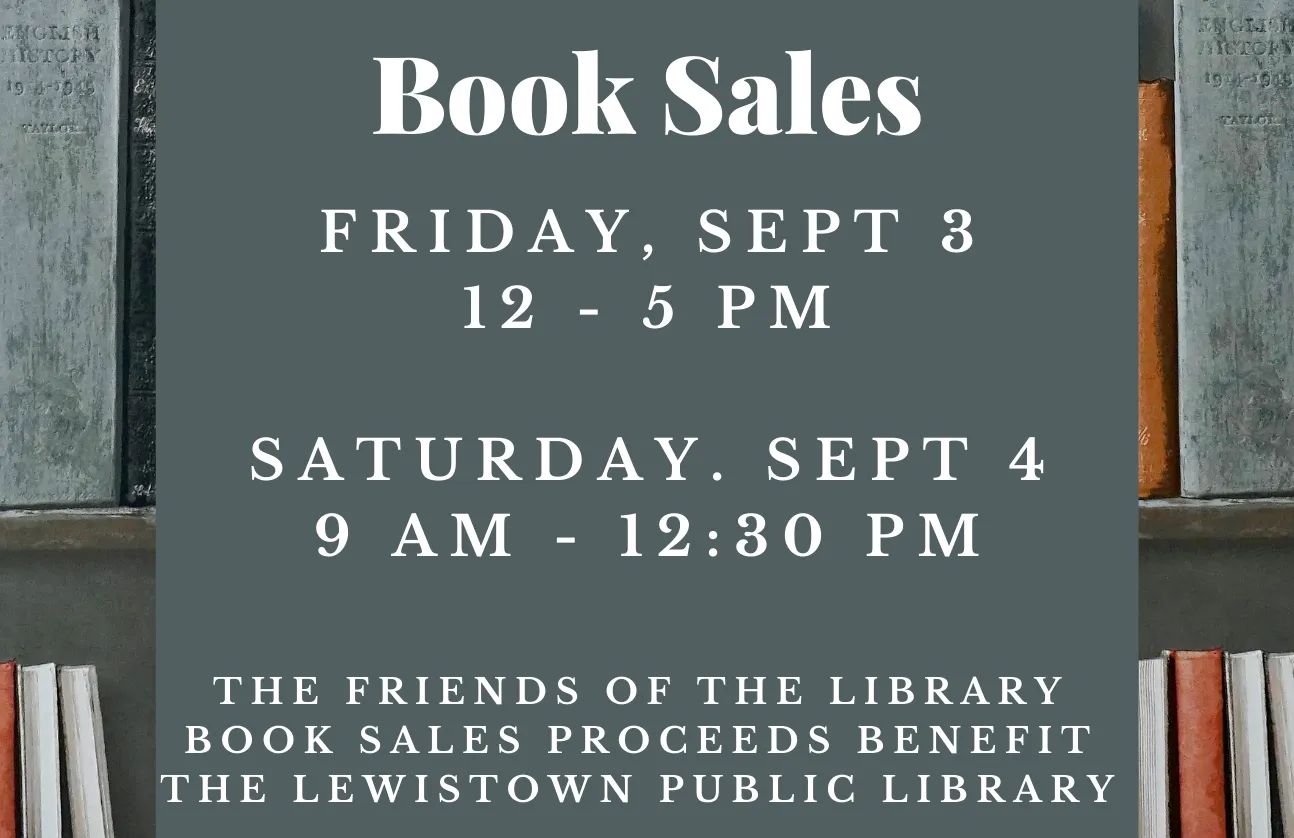 Book Station Book Sale
The Friends of the Lewistown Public Library's monthly book sales will be held Friday, September 3 from 12 - 5 pm and Saturday, September 4 from 9 am - 12:30 p.m.
The Book Station is located at 621 West Main Street and offers gently used books and media at fantastic prices. All sale proceeds benefit the Lewistown Public Library. The Book Station is open to all for shopping and no appointments are necessary at this time.