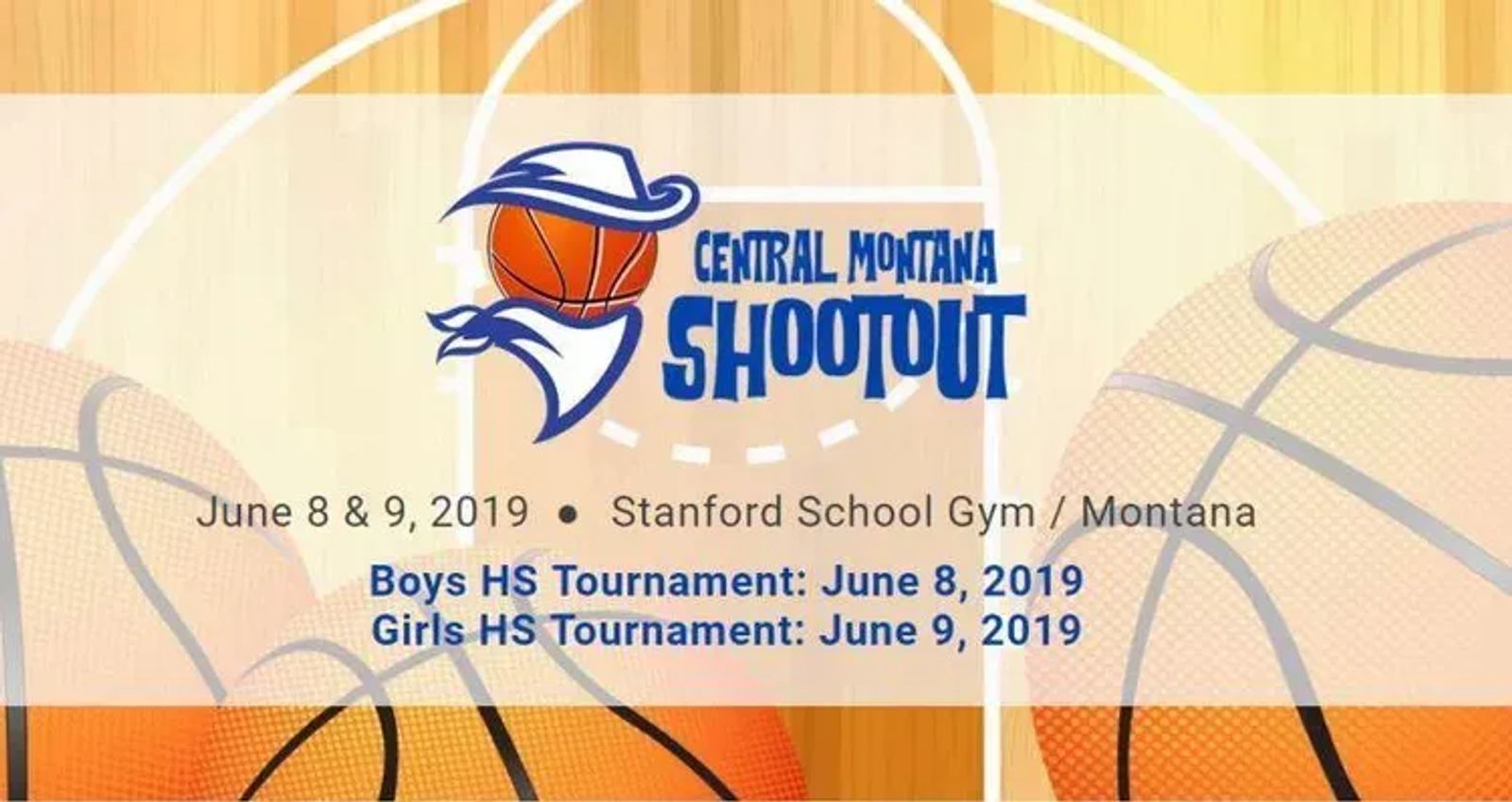 Boys HS Basketball Tournament - Central Montana Shootout [Stanford]
Boys & Girls High School Basketball Tournament
5 on 5 Tournament
3 Game Guarantee
Pool Play Tournament
LOCATION:
Boys High School: June 8, 2019 @ Stanford Gym
Girls High School: June 9, 2019 @ Stanford Gym
ENTRY FEES:
Team Registration Fees: $175.00 per team. Registration and Payment Deadline 5/20/19
PRIZES: Playing team members and coaches in each division will receive the following:
● 1st Place Winner: TBA
● 2nd Place Winners: TBA
● 3rd Place Winners: TBA
For Online Registration Entry Forms, Rules & Information, visit www.CentralMontanaShootout.com.
SPONSORS: It is truly a wonderful experience to have Sponsors who support the community and the school's educational programs - folks like (list will be updated as sponsorships come in):
Pepsi-Cola Great Falls
Scheels Sports
CMR Stampede Club
Waterhole Saloon
Woodhall Distributing
Judith Basin Sheriff's Office
Pioneer Hardware
Lewistown Insurance
Stockman Bank
K's Supermarket
Stockman Insurance
Universal Athletics
Paper Moon Marketing
Russell Country
Hometown Values Coupon Magazine
Thank you everyone for your support!!
More fun stuff will be announced in the near future.
Mail payment and entry form to:
Central Montana Shootout, LLC
P.O. Box 222
Stanford, MT 59479
A group of good hard working individuals with a love for sports and the enthusiasm of kids; we wanted to bring the spirit of giving to the local schools and communities and share it with you! Enjoy!