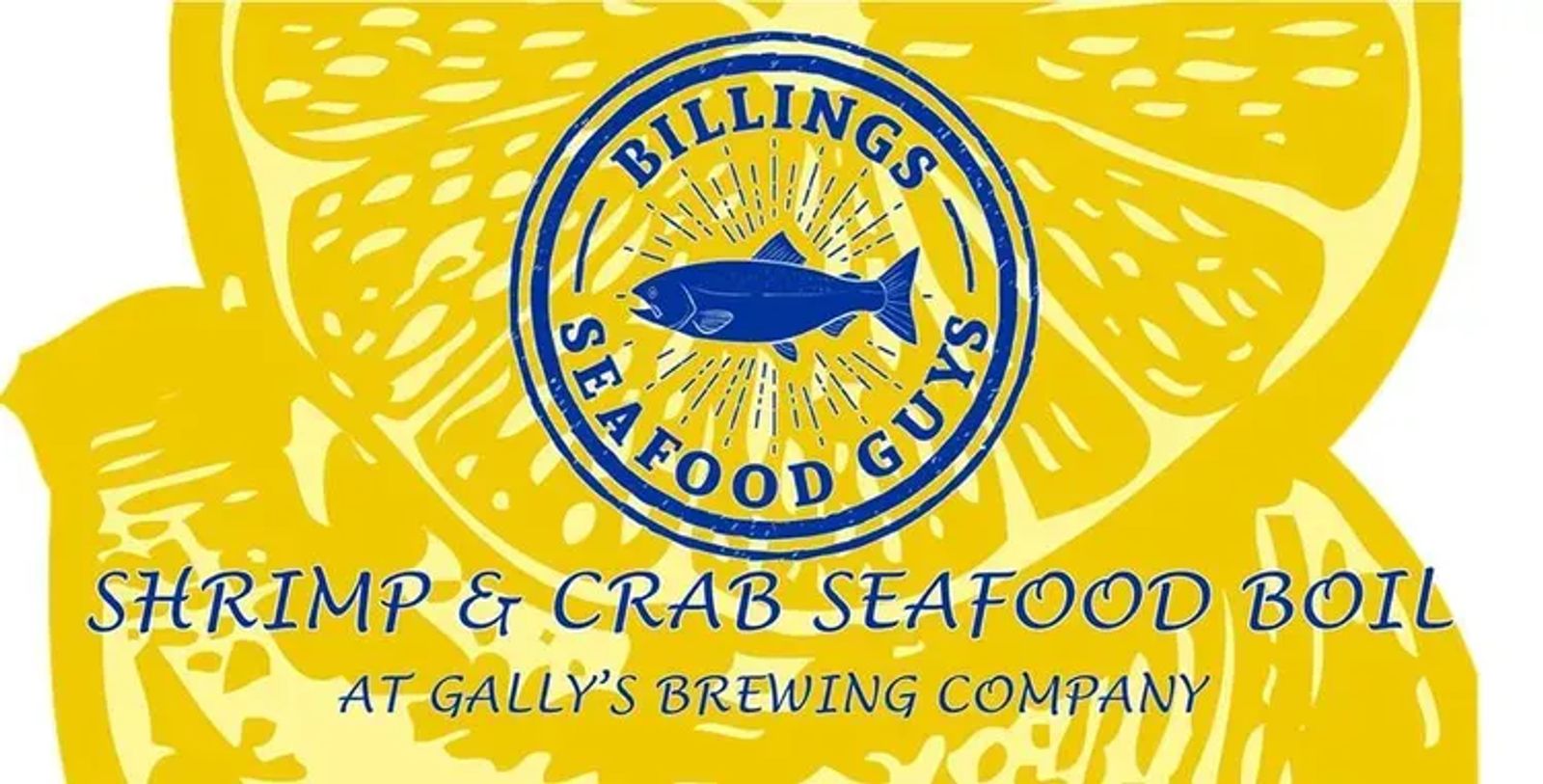 BSG Seafood Boil at Gally's Brewing Co. [Harlowton]
Delicious craft beer + incredible seafood!
Jon Wanderaas of Billings Seafood Guys is coming to town to cook up a tasty mix of Alaskan Spot Prawns & Dungeness Crab from the Washington Coast!
His passion is simple - to bring you wild caught, sustainably harvested, seafood. He has extensive experience within the fishing industry - from working as a commercial fisherman to running some of the largest seafood processing plants in Alaska. He knows how and where to source premium seafood throughout the year so that you always receive the best quality seafood this side of the Rockies. He only works with fishermen and seafood processors whom he knows and trusts - so, when you buy seafood from Billings Seafood Guys, you can be sure that it is ethically sourced, sustainably harvested and of the highest quality.
Jon's dream has been to start a business where he can utilize his experience and resources to bring amazing seafood directly to customers. His second mission is to teach, educate, and help consumers in enjoying the seafood.
We figured we would skip straight to the best part - the EATING! The shrimp and crab will be paired with corn on the cob and potatoes. Yum!
Tickets are $30 and can only be purchased at Gally's Brewing Company.
Limited to 30 people - grab a ticket before they're gone!