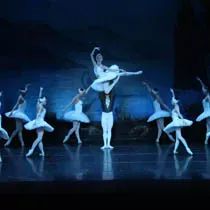 Bus Trip to Alberta Bair Theater: Swan Lake Ballet
Adult Education
2017 Fall Schedule
Swan Lake Ballet by Moscow Festival Ballet Company. While hunting, a Prince sees an amazing swan. As he takes aim to shoot, the swan turns into a beautiful woman who is under a spell. Watch the story unfold within the framework of Russian classic ballet.
Fee includes coach bus ride and theater/show ticket. Board the bus at 2:30pm at Fergus HS, dinner on your own at pre-arranged restaurant stop in Billings, showtime at 7:30pm.
Must register and pay by Friday, December 1.
These classes are for adults, 16 years of age and older; please inquire as some exceptions may apply.