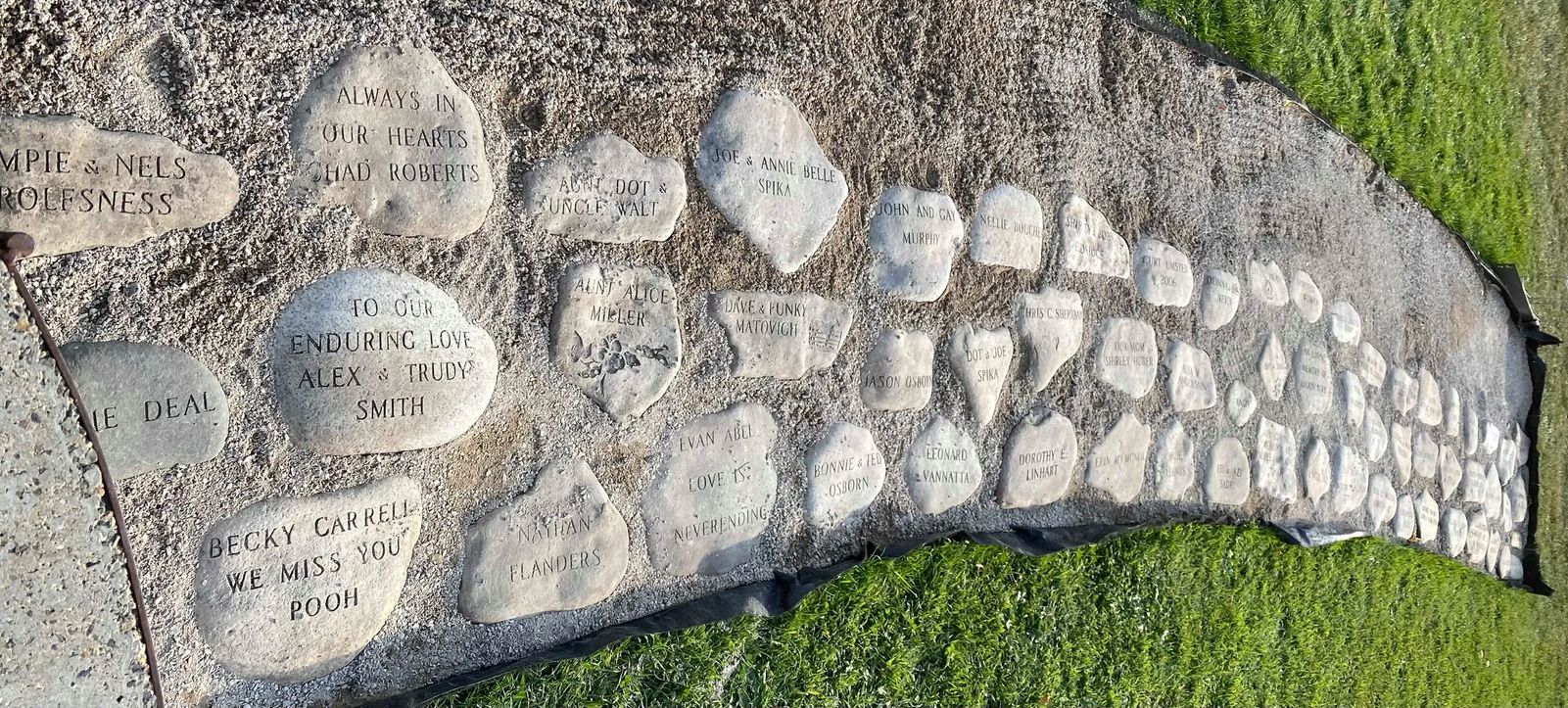 Celebration Stones Installation
YOUR HELP IS NEEDED THURSDAY the 7th, FRIDAY the 8th, OR SATURDAY the 9th.
All you need to bring is a kneeling pad, trowel, & gloves. The stones will be laid out for you to place into the concrete fines.
If you have an hour or two or three to help, please let me know by message.