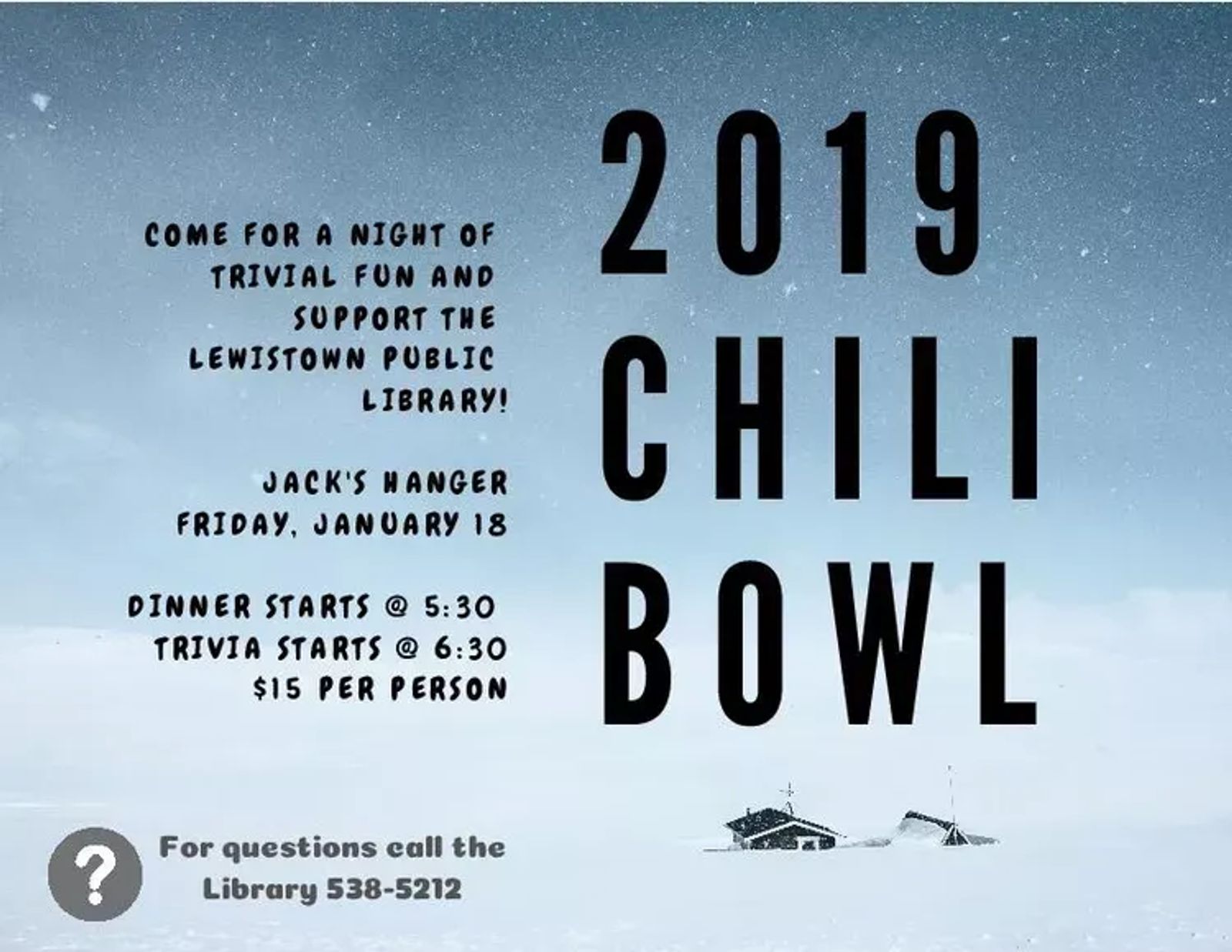 Chili Bowl
Get your teams assembled!
The 8th Annual Chili Bowl is Friday, January 18 at Jack's Hanger. Dinner will begin at 5:30pm and the trivia kicks off at 6:30pm. The entry fee is $15.00 per person and includes a chili dinner. (Teams up to 8 players.)
The Chili Bowl is a benefit for the Lewistown Public Library's Summer Reading Program.