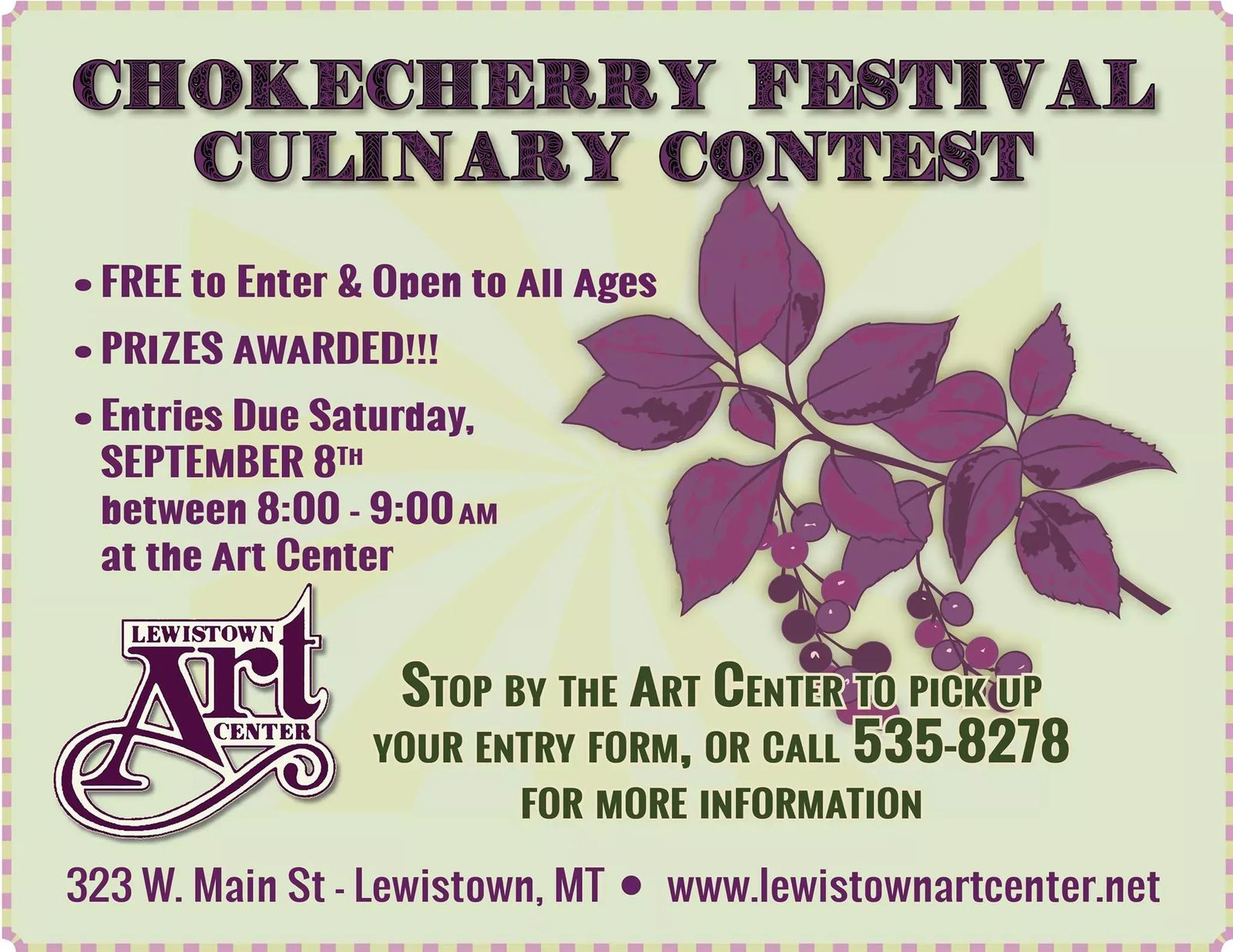 Chokecherry Culinary Contest
FREE AND OPEN TO THE PUBLIC
Submit your chokecherry culinary creations to be judged in the Chokecherry Culinary Contest at the Lewistown Art Center as a part of the Chokecherry Festival.
Entries are due on Saturday, September 8th, at 8 am at the Lewistown Art Center. Judging begins at 9 AM. Tasting begins at 10 am. Dishes can be picked up between NOON and 3 PM that day.
Entry forms can be picked up at the Art Center or downloaded from the "Happenings" page at our website, www.lewistownartcenter.net. Please call 535-8278 with any questions!
Enter in one of the following categories!
Jelly 1/2 pint or larger
Jam 1/2 pint or larger
Commercial Jelly or Jam
Syrup 1/2 pint or larger
Appetizer serves 6-12
Beverage with Alcohol
Beverage without Alcohol
Commercial Beverage
Yeast breads, loaf, 6 rolls
Quick breads, loaf, 6 rolls
Confections, 12 or a jar
Cake, any shape/size
Cupcakes, 6-12
Cookies, at least 12
Commercial Product
Dessert
Cold Dessert
Main Dish 6-8 servings
Miscellaneous
Non-Food Product or craft
Pie
Sauce / Salad Dressing
Youth Division (12 and under)