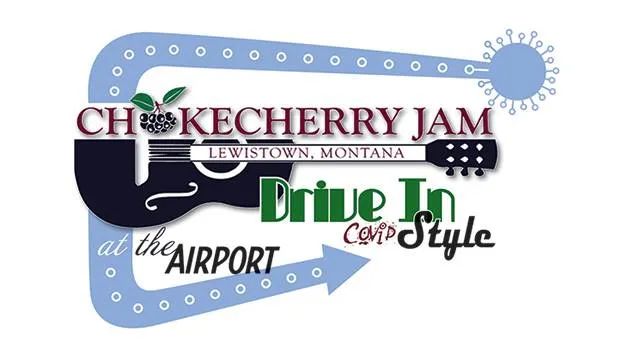 Chokecherry Jam Event, Drive In Style
Family Event that kicks off the Chokecherry Festival weekend of Lewistown; 2020 Entertainment features Kyle Shobe and the Walk 'em Boys. Event proceeds benefit local 4H, Youth Empowerment Project and the Boys and Girls Club.
Phase 2 Covid Plans have been implemented and approved by the local sanitarian.
Title Sponsors include Allied Steel, Moore Farmers Oil and Town & Country! Tagline Sponsors include Lewistown Honda, Lewistown Insurance, Greater MT Land Company and We Recycle Montana!
Event will hold ~170 cars, so DO NOT DELAY to get your pre event car pass to assure your spot! They go on sale beginning of August. $40 Pre Event, $50 at event (if any remain).
Gates will open for parking at 5:30pm, event starts at 7pm-10pm. Food Trucks will be on site.
Coolers, beverages, personal food allowed. Please do not bring any glass containers. Food Trucks will be on site.
Event welcomes/encourages people to be safe: wear masks, bring lawn chairs to sit outside of your car if you would like (parking spaces are 12 foot wide to accommodate for social distancing and allow you to sit comfortably outside your car), restroom and handwashing sites will be sanitized every hour by a Chokecherry Jam volunteer.
Additional sponsors include: Fergus Farm Mutual, Eastman Sign Company, Republic Services, Ballyhoo Printing and Design, Lewistown Rental, Chamberlain Portables.