Cinnamon Girl
The 5 Caramel Rolls You Need To Be Eating Right Now
By: Bekhi Spika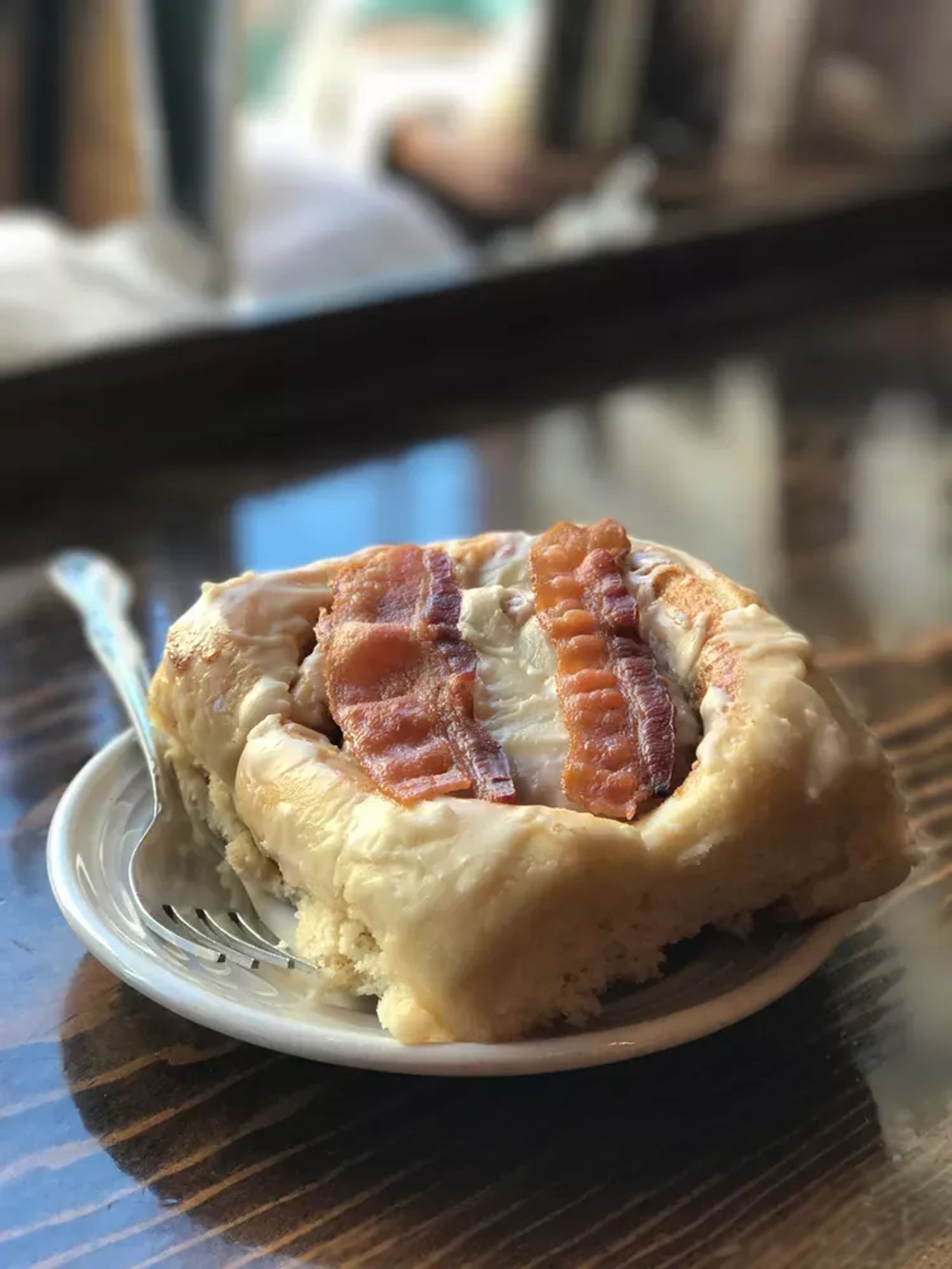 I wanna live with a cinnamon girl. I could be happy the rest of my life with a cinnamon girl. -Neil Young
One of my favorite things to do on the weekend is to grab a late morning brunch with my sister. Although we disagree on most things, it's an unspoken agreement that we will split a caramel roll wherever we go.
I present to you the definitive list of the top caramel rolls in Central Montana. I chose to rank the rolls on this scale:
Roll's Name: The soul of this roll epitomized in a name.
Unlikely but recommended pairing: Basically what I ate with it
Where am I when I close my eyes: A place or feeling that my fine dining experience provokes
Goo factor: Probably the most important factor — if you don't walk away sticky, you didn't do it right
Crumb and cut: Basically that
How much it feels like it's going to make your life complete: The level of impact this roll has had on my overall life satisfaction
While I did my best to get most of them, I'm sure I missed some, so tell me about your favorite rolls in the comments below!
#5 Rising Trout
The Rising Trout is on of my favorite haunts for lazy days. From the smell of their roasting coffee beans to their beautiful view of Main Street, the atmosphere inside the little shop provokes feelings of completeness and nostalgia. They're also pretty committed to offering organic and locally grown food, like potatoes, lentils, and eggs, which I think is awesome. Also, I've met a lot of other people at the Trout that are just as addicted to caffeine as I am (6 shots in one drink isn't a problem, is it?) so I feel at home.
I went to the Trout for some coffee and a roll before a little house cleaning. Being a single 27-year-old with no kids and a housemate that isn't too offended by my messiness, I have very few responsibilities on the weekends. This Saturday, my plans consisted of listening to a podcast before going to a wine night with a few gal pals. Hopefully, I'd cap my night off with a dip in the hot tub, and if I could finish putting together my Playgirl puzzle that had been dormant for a full year now, that'd be a bonus. I know my friends with husbands and children hate me when I talk about the ease of my life...how do I say #sorrynotsorry...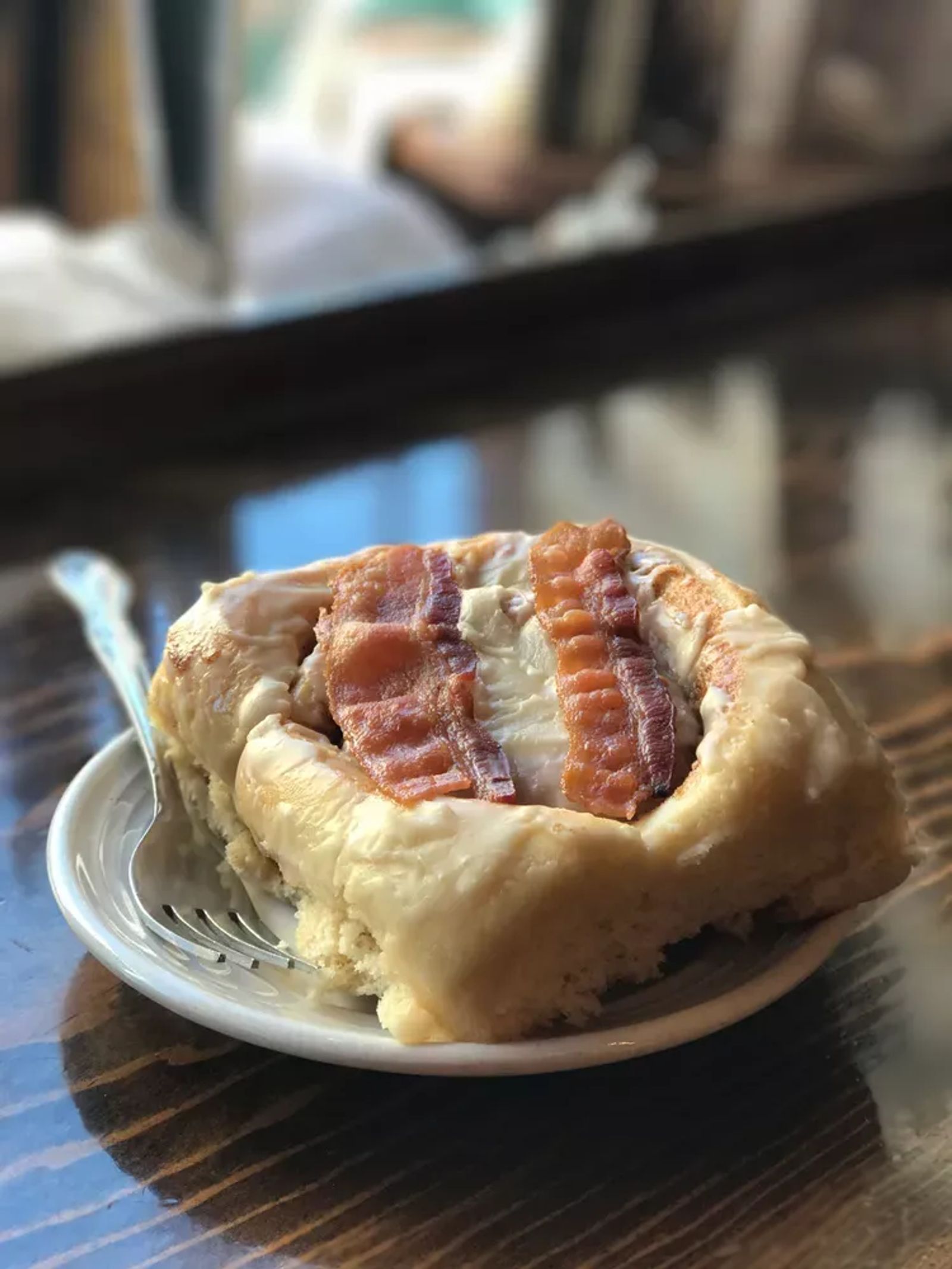 217 W Main St., Lewistown, MT
Roll's Name: Hank
Unlikely but recommended pairing: Hazelnut Eggnog Latte (trust me on this one)
Where am I when I close my eyes: Camping in the mountains wearing my (pretend) boyfriend's flannel and sitting around a crackling fire.
Goo factor: The frosting is...what do the cool kids say...on fleek?? Pretty darn-tootin tasty. However, there's not nearly enough of it. I guess I eat rolls for the frosting. Bacon would be better if they were bacon sprinkles smothered in frosting, and it needed to be warmed up (which the barista was happy to do for me).
Crumb and cut: Good and easy.
How much it feels like it's going to make your life complete: Gives my breath a smokey overtone, makes me come across as more distinguished. I feel cooler.
#4 Pourman's
Despite its identity crisis (we'll never know if it's Pourman's or Poorman's...), this little restaurant is one of my favorite escapes on a Sunday morning. Situated right across the street from Fitness Central, planning my next breakfast at Pourman's is truly oftentimes the only thing that keeps me huffing and puffing on the elliptical.
We sat near a wall where I once, in my early childhood, thought I attended a John Denver concert. It wasn't until I was in high school that I realized there was no f'ing way John Denver played in Pourman's to a crowd of maybe 50. Turns out this guy was some kickass but virtually unknown traveling acoustic musician. Still, I have really warm feelings for Pourman's because of that mistaken memory.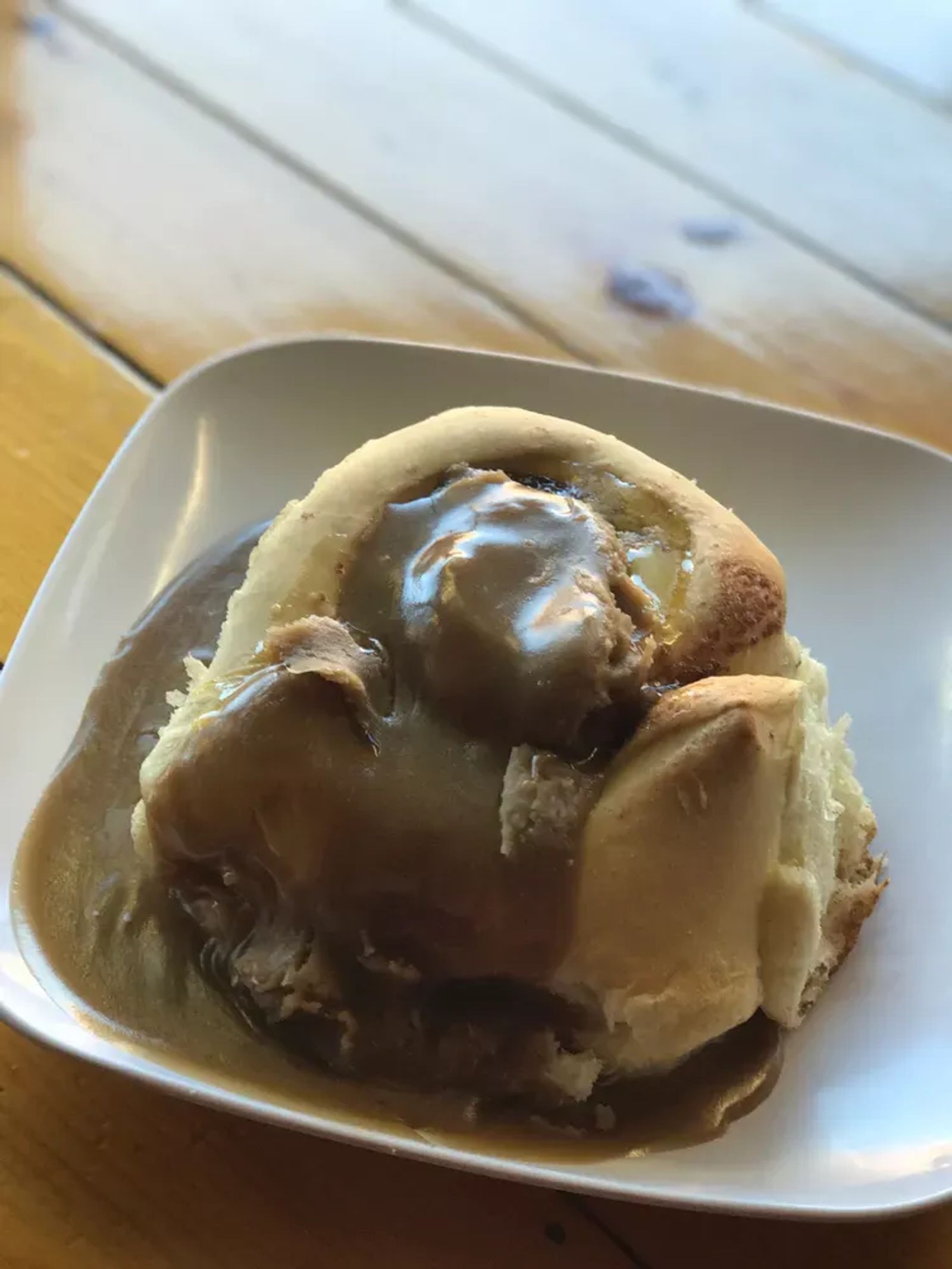 Poorman's, 413 W Main St., Lewistown, MT
Roll's Name: Erica
Unlikely but recommended pairing: Breakfast burrito and house coffee.
Where am I when I close my eyes: In Mom's kitchen getting ready for church.
Goo factor: Appropriately sticky, but there's still not enough goo. I appreciate the melted butter in the crevices on top.
Crumb and cut: It resists.
How much it feels like it's going to make your life complete: Leaves me wanting more. Definitely the type of roll you don't want to stop eating. I will be forever unhappy because I cannot be eating this roll all the time.
#3: Six 18 Coffee
I was told by multiple people that if I was reviewing cinnamon rolls, I HAD to get one from Six 18 Coffee. One of the finest bakers in town, Konnie Birdwell, typically makes cinnamon rolls on Mondays. I believed the hype — Konnie makes an insane sugar cookie with buttercream frosting that brings heaven to this dimension, and a summer ago, I had the privilege of tasting a wedding cake she made for her daughter that nearly brought me to tears. This woman is something magical.
I swung by Six 18 Coffee on my way to work one Monday. Six 18 usually has a line of people in the mornings, but I was early this morning and got right in. I used to get a "Rocket" when I came here, a mixture of shots, heavy whipping cream, and turbinado sugar, but I've since had to cut back a little on the rich caffeine cocktail. BUT I would recommend it to anyone looking to spice up their life a little.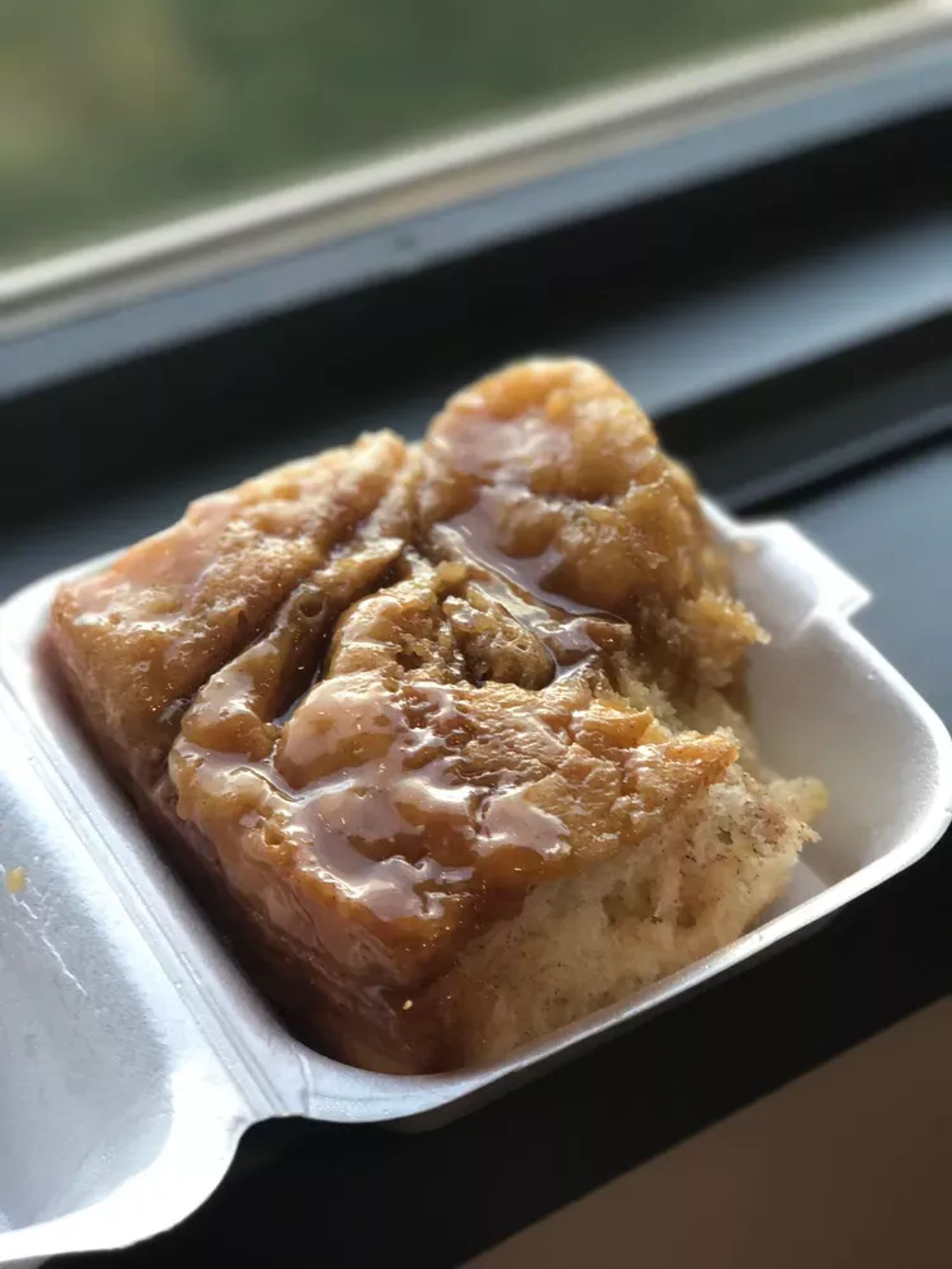 Six 18 Coffe, 618 W. Main St. #102, Lewistown, MT
Roll's Name: Simone
Unlikely but recommended pairing: Small triple hazelnut americano
Where am I when I close my eyes: Swimming in a pool of caramel
Goo factor: The best. Sticky, abundant, magical.
Crumb and cut: Pretty darn tootin good. I would say the size of the roll should have been smaller...it became a lot of bread after a bit.
How much it feels like it's going to make your life complete: Definitely a Monday morning necessity.
#2: Eddies Corner
Eddies Corner has been a staple of my life since childhood. From the days of grade school, when my parents would take me and my sisters to this little truck stop for pie and ice cream after we belted our little hearts out at our little school programs, to the days of having fun with friends and ending our night with some greasy grub, Eddies Corner has been there for me.
I like the idea of going to Eddies for breakfast on the weekends because you never know what trucker or traveler you'll run into. I like to grab a book or podcast, sit at the breakfast bar, and wait for Eddies Corner to work its magic. Last time I did this, I met a Canadian who had a few words to say about American politics. He was hilarious. I had a great time.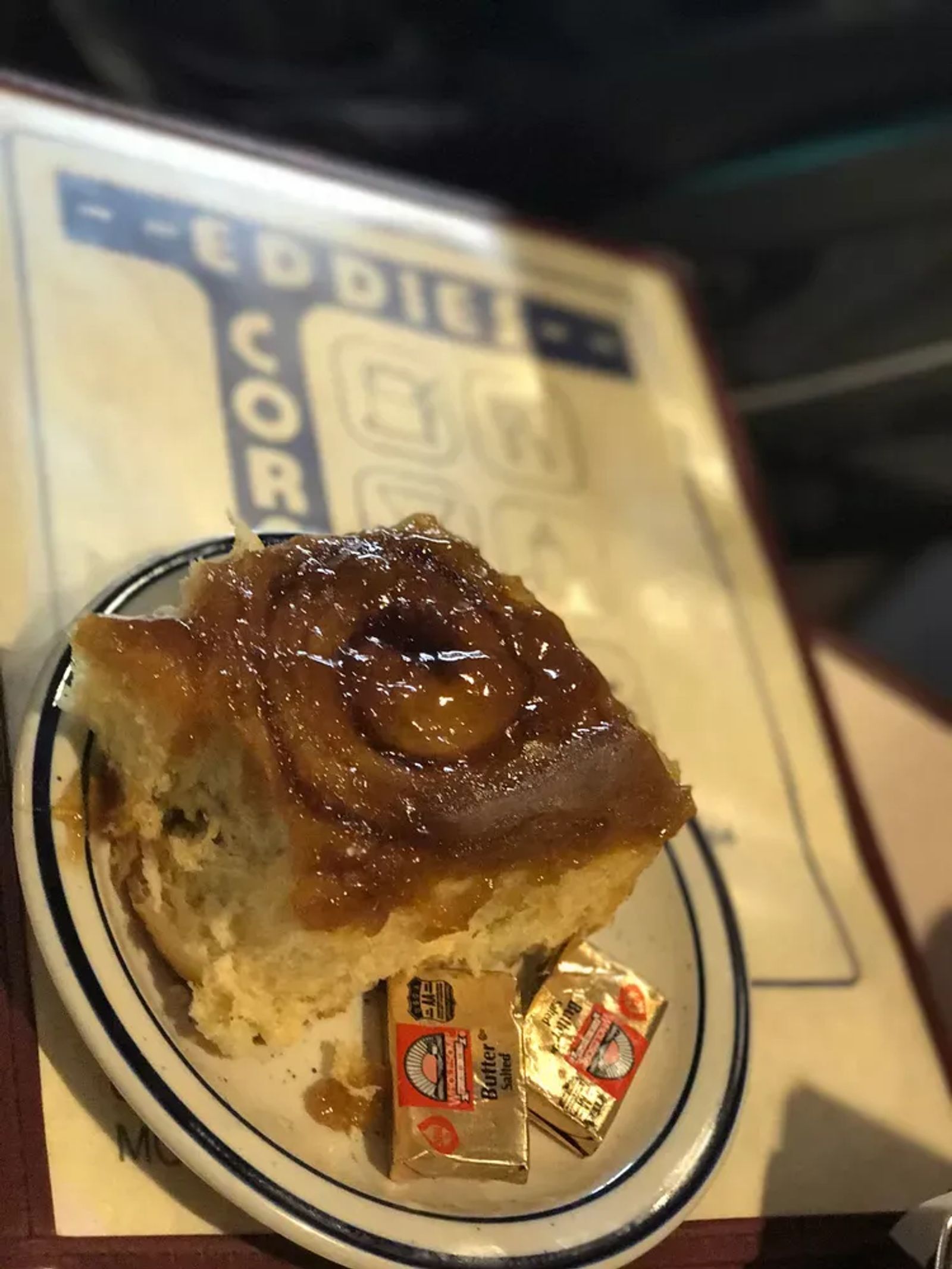 Eddies Corner off Hwy. 87, near Moore, MT
Roll's Name: Donna
Unlikely but recommended pairing: Western omelette and hot chocolate
Where am I when I close my eyes: On my couch on a stormy night listening to a podcast with a chai tea in one hand and this in the other.
Goo factor: Delicious. Could be a bit stickier, but overall very satisfying.
Crumb and cut: I would argue the best part about this cinnamon roll. I'm always impressed with this truck stop's cinnamon rolls because of how fluffy and chewy they are. Perfection.
How much it feels like it's going to make your life complete: This is right up there with a glass of wine, a good joke, and a handsome man.
#1: 4-Aces
I only recently developed a fondness for 4-Aces, a once upon a time grocery store now filled with the best of the best greasy food. The place hasn't changed a wink since I was a kid. I love the memories from 4-Aces — the meals with my grandparents, the spins on the "Wheel of Fortune" that give every patron the opportunity to win $3, or gasp! $5, food and drink tickets.
My standard fine dining experience at the 4-Aces includes grilled cheese with bacon and tots on the side — add nacho cheese, of course. I have made a point to indulge in their delicious caramel rolls on the reg, however. Something about these puppies makes my taste buds sing. The low light inside 4-Aces didn't allow me to get a very good picture — just trust me, these are good.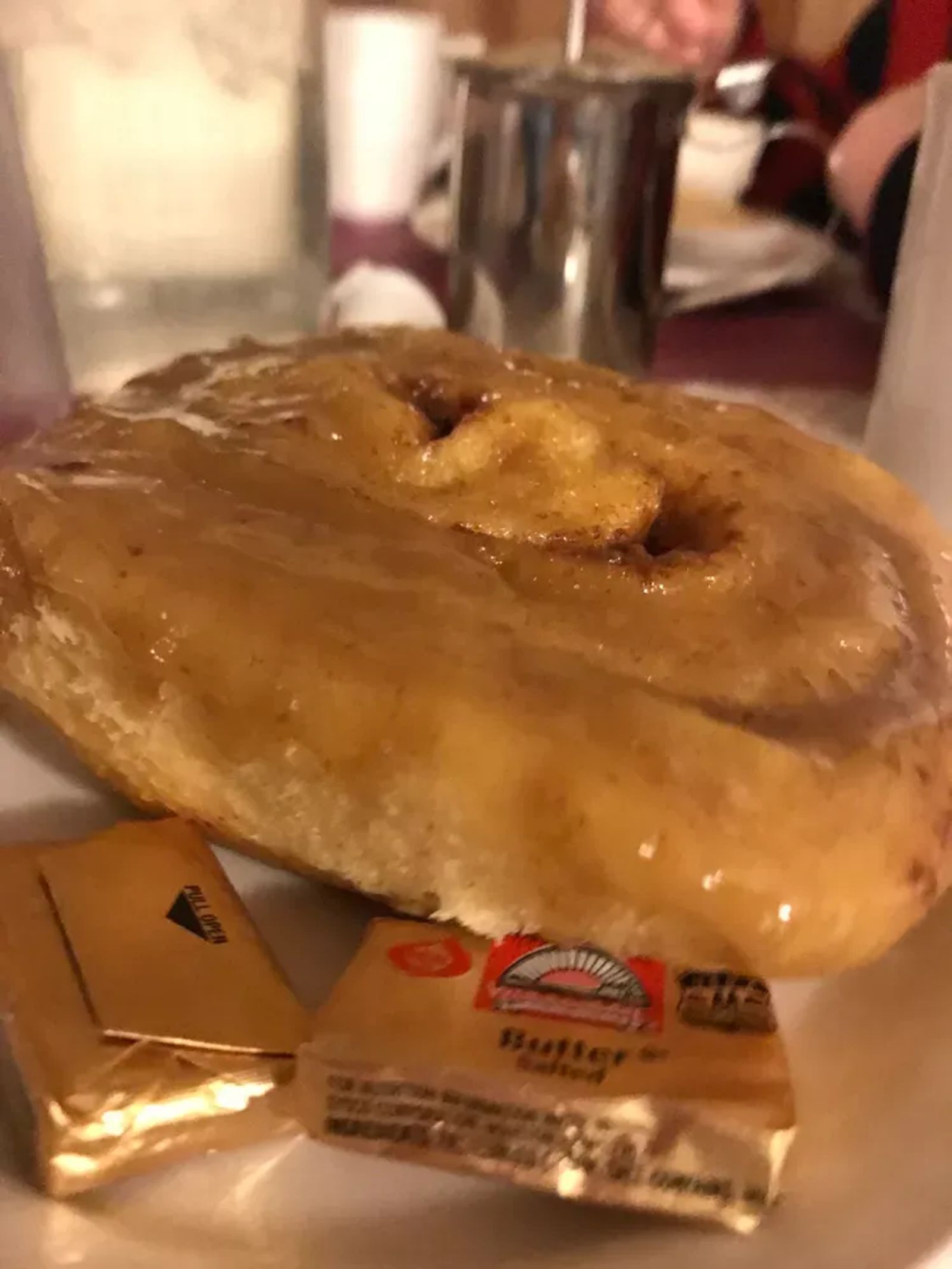 4-Aces, 508 1st Ave. N, Lewistown, MT
Roll's Name: Marcy
Unlikely but recommended pairing: 1/2 order biscuits & gravy and coffee
Where am I when I close my eyes: Right here at 4-aces, but 20 years ago. Nothing has changed.
Goo factor: Ample, but a bit wet. Would prefer it to be a bit stickier.
Crumb and cut: Good chew. A bit on the drier side but I CERTAINLY wouldn't call it dry.
How much it feels like it's going to make your life complete: It's like grandma's hug...in your mouth...