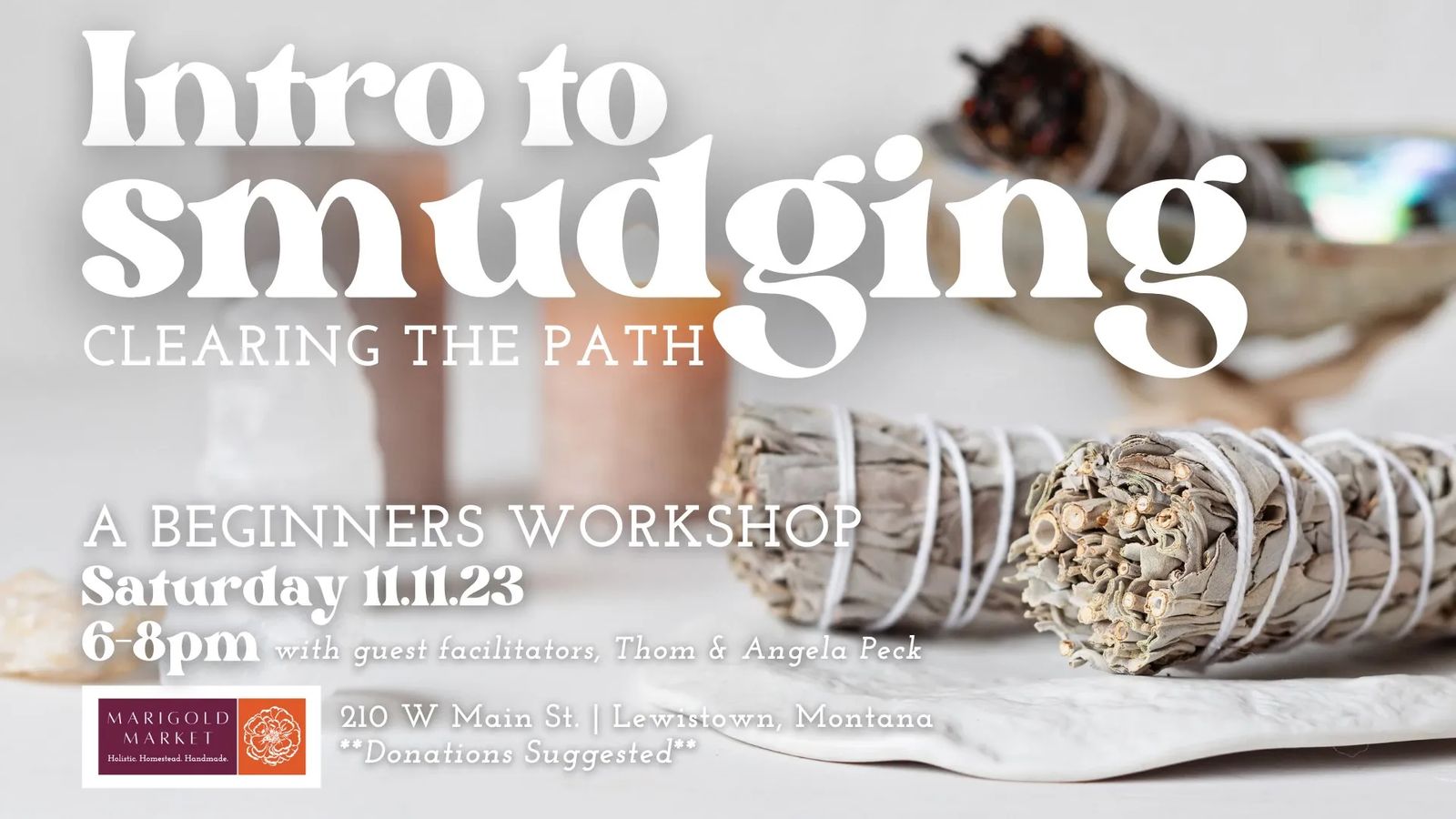 Clearing the Path | An Intro to Smudging
Come join us on this transformative journey as we introduce you to the art of smudging. Discover the profound benefits of this age-old practice and begin your path to holistic well-being and spiritual growth.
This workshop is perfect for individuals who are new to smudging and want to embark on a journey of holistic well-being, energy cleansing, and spiritual connection. No prior experience is necessary – just an open heart and a curious mind.
Space is limited, so be sure to secure your spot by calling 406-350-3204 or visiting Marigold Market at 210 W Main in Lewistown.