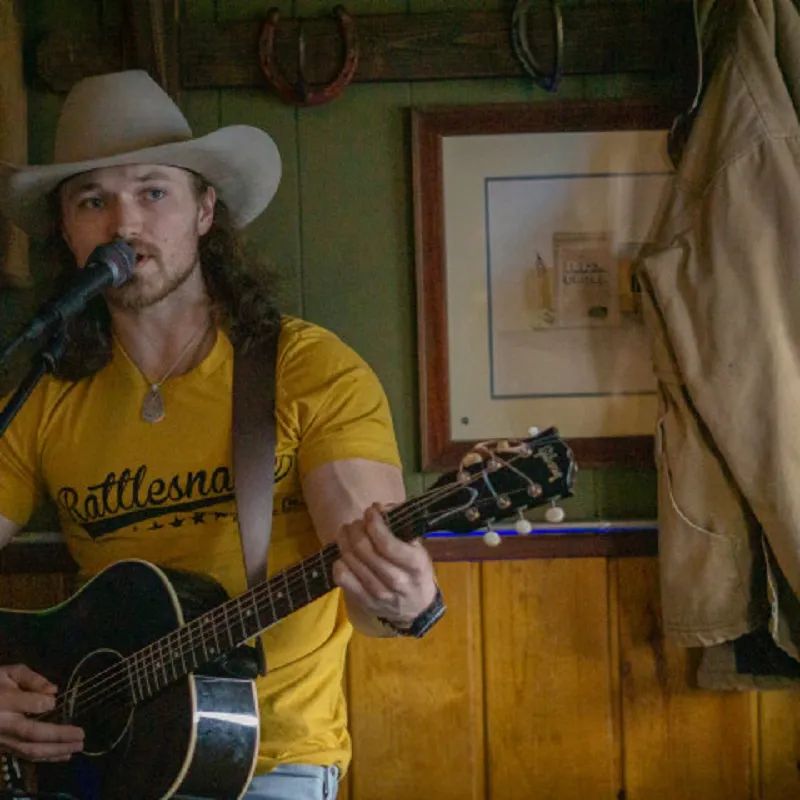 Cole Decker Music
Come watch Cole Decker with us. If you missed him last year you need to see him this time.
Hailing from the small town of Petal, Mississippi, singer-songwriter Cole Decker has a unique style of writing and singing that has led to some comparisons to artists such as Corey Smith and Eric Church. His writing style and singing contain influences of traditional country and southern rock.
Cole began playing piano at a young age and picked up the guitar in college. He has been playing live shows for about 6 years and has opened up for acts such as Frank Foster, Parker McCollum, and Red Shahan. Currently located in Bozeman, Montana, he plays shows all around the state both solo and with his band.
Cole's writing style is honest and gritty. His full-band EP, "Can't Ruin A Bad Reputation," features all originals including "Flippin' The Bird" and "Needles." He describes this album as a good mixture of the different styles that he enjoys listening to with a perfect balance of slow and up-tempo songs.