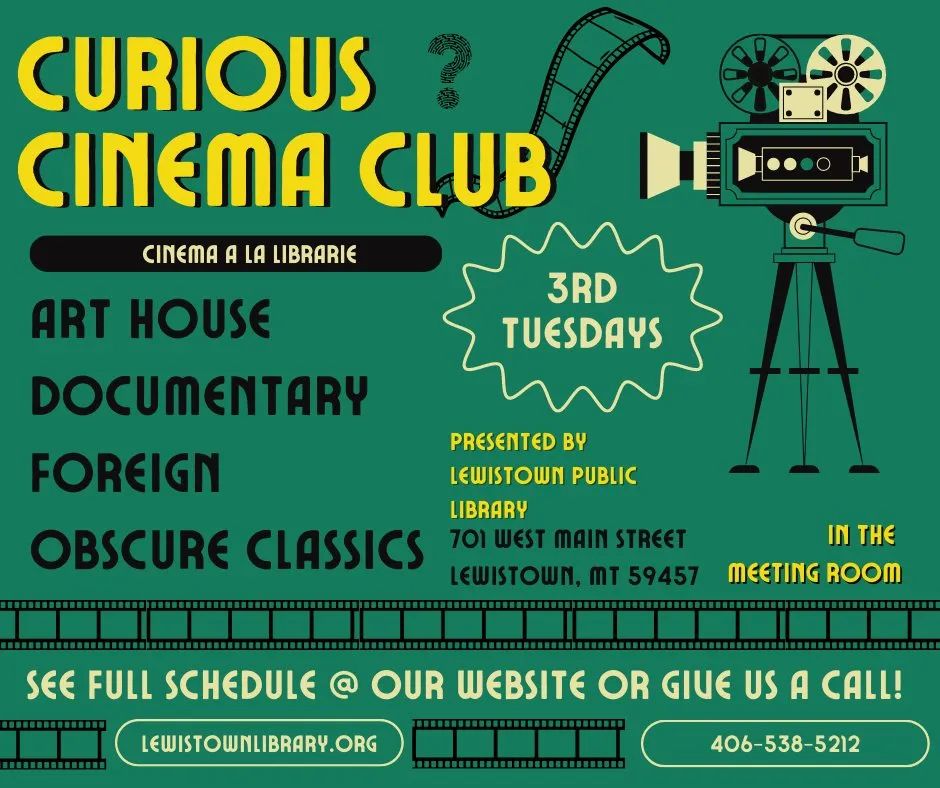 Curious Cinema Club
This coming Tuesday, February 21st will be the second ever meeting of the Curious Cinema Club!
The meeting space will open at 5:30PM for hot beverages and popcorn, film will start at 6PM, and discussion will follow after the film. Check the libraries website or call (406) 538-5212 for film info.
HOPE TO SEE YOU THERE!