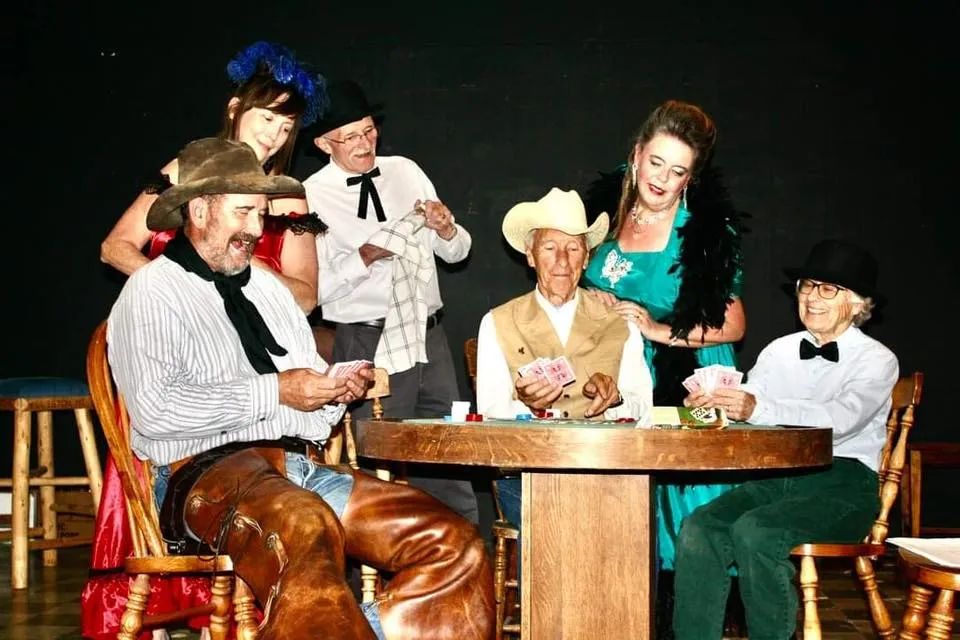 Dalton's Luck Performance
Saturday, Cowboy Poetry will once again feature a play performed by our local Judith Mountain Players. This year, however, JMP is delighted to be performing a play written by Lloyd McKenna, a local poet and JMP member who has performed his pieces over the years at Cowboy Poetry.
The play tells the story of Bobby Joe Dalton who, in 1915 leaves Georgia to go West and find his destiny. In Wyoming, he discovers that with a little luck and his own desire, dreams can come true if you let them. Set on becoming a character in the old west, he finds instead the value of friendship, love and good fortune.
The play is free to the public at the Performing Arts Center.
Cast members left to right in the picture by Meryl McKenna: Lloyd McKenna, Kim Haynes, Tom Wojowick, Paul Huff, Kathy McMillan, and Donna Ferdinand. (Missing in the picture: MonteRay and Tom Petranek)