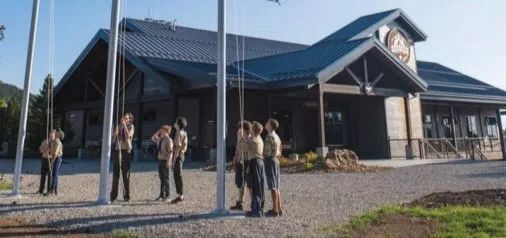 Dedication of the New K-M Lodge and Flaming Arrow Dining Hall
Join Boy Scouts of America, Montana Council, as we unveil our new state-of-the-art lodge and tour what is becoming one of the nation's standout summer camps.
K-M Scout Ranch is a BSA resident camp located nineteen miles north of Lewistown.
The event is free and open to the public. Food and beverages will be served as part of the festivities.
We do require RSVPs. Call 406-541-1009 or register to Stacie Cline (stacie.cline@scouting.org) by Saturday, August 9th.