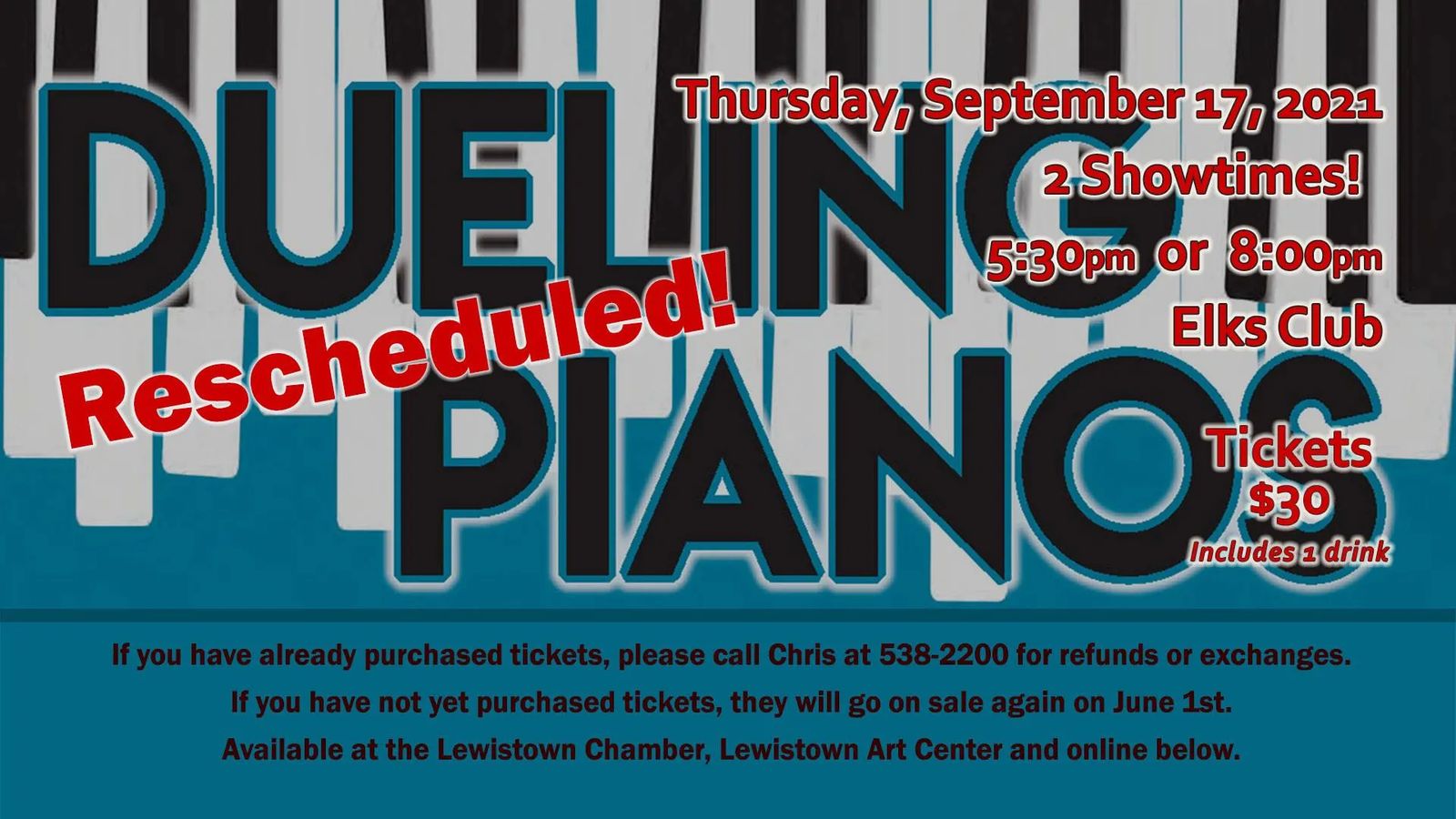 Dueling Pianos with Jeff & Rhiannon!
DUELING PIANOS with Jeff & Rhiannon has been RESCHEDULED for September 17, 2020.
DUE TO COVID-19 RESTRICTIONS THERE WILL BE TWO SHOWTIMES - 5:30pm & 8:00pm - You will need to choose which show you'd like to attend.
If you have already purchased tickets, please call Chris at 538-2200 for refunds or exchanges.
If you have not yet purchased tickets, they will go on sale again on June 1st, and will be available at the Lewistown Chamber, Lewistown Art Center and online at Lewistowndowntown.com.
More than the average musical act, the Jeff & Rhiannon Dueling Pianos Show is unlike any other show you've been to. One of the most sought after music acts in the country,
Jeff and Rhiannon have mastered the art of nightshow entertainment with their all-request, clap-a-long, sing-a-long, dance-a-long, audience-interactive dueling pianos show.
Jeff and Rhiannon's unique style of musical performance leaves audiences laughing, singing and cheering for more. Their infectious chemistry comes from over 10 years of working exclusively together.
They regularly perform their award-winning Dueling Pianos Show for the most prestigious companies in the world including Amazon, Microsoft, Facebook and Disney.
Join us for a party you'll be talking about for years to come... seating is limited so grab your tickets early and get ready for a kick-back have-a-great-time night on the town!