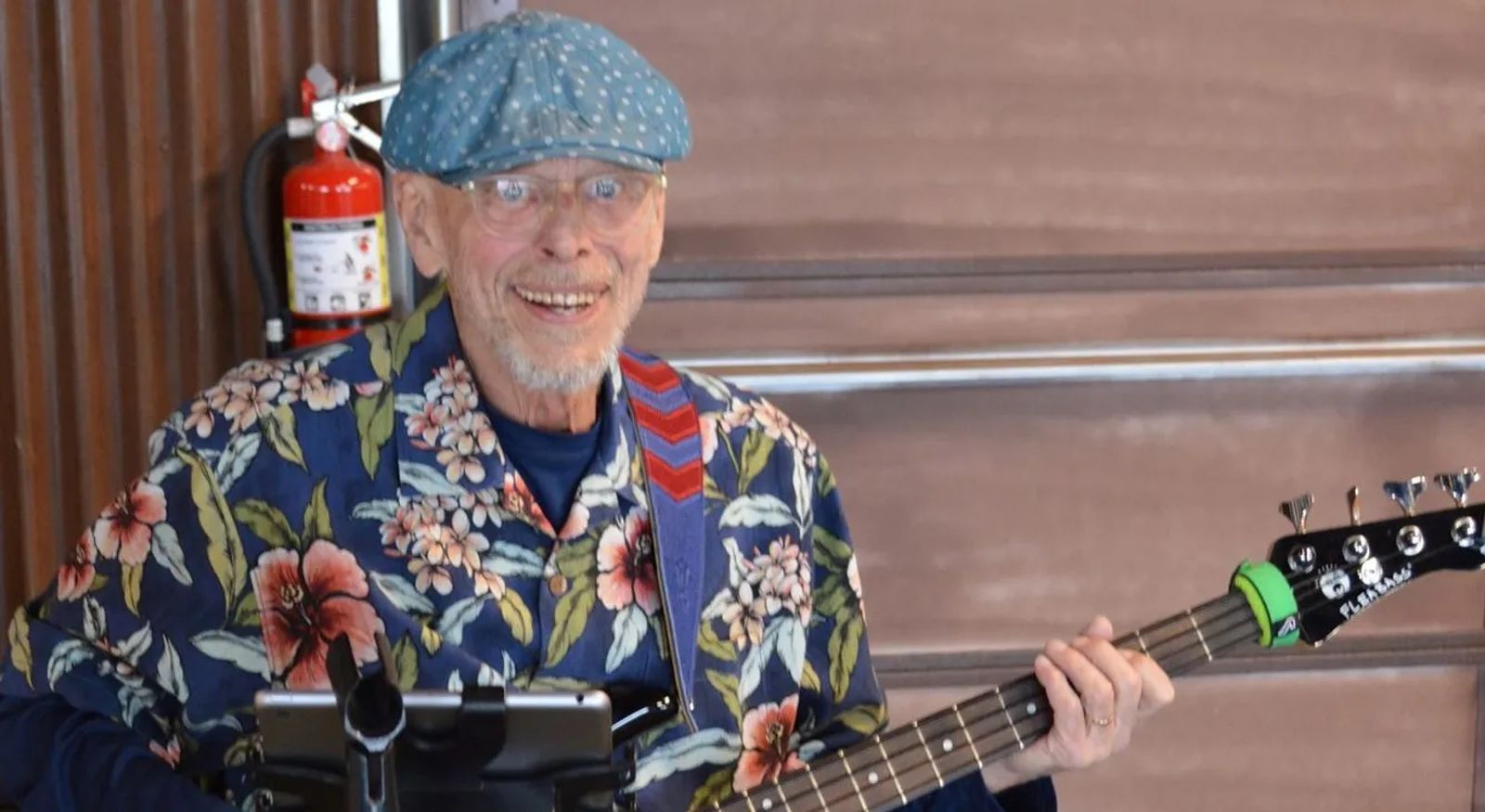 Entertainment on Display During Chokecherry Festival
By CHARLIE DENISON | Reporter
Musicians, dancers, hoppers and more will show off their talent this Saturday during the 30th annual Chokecherry Festival.
From 9:30 a.m. – 5 p.m people can check out acts from Central Montana and beyond at a small stage set up on Third Avenue North between First Bank and the Power Mercantile Building.
Here is a complete lineup:
9:30-10:15 - Wendy Elwood of Harlowton
Wendy Elwood started singing at about the age of 12 due to a not-so-subtle nudge by a family friend. Thus, she began her love of singing and her love of folk music. When her music mentor passed away, finding an accompanist became more and more difficult, so she decided to learn to play the guitar in 2015. With an ear for what she calls "folk-ifying" anything, Wendy stamps her unique touch on everything she plays from folk to classic rock, blues and country.
10:30-11:15 – Groove Creek
Consisting of Charlie Denison (vocals, guitar), Chris Hildebrant (keys, sax, vocals guitar), Terry "Yellahand" Ernst (lead guitar), J.D. Moore (bass) and Jeff Trafelet (drums), Groove Creek is a local band with an organic sound steeped in the blues. The band will perform a variety of originals and feel-good covers fun for all ages.
11:30-12:15 – Lewistown Dance Syndicate
The Lewistown Dance Syndicate will perform some jazzy numbers from their recent production of "Poppins Returns," inspired by the recent Disney film, "Mary Poppins Returns." The performance will include bikes, scooters, torches and around 20 dancers, both girls and boys.
12:30-1:15 – Lewistown Hoppers
The Lewistown Hoppers are going to spice things up at the Chokecherry entertainment stage with double Dutch, single row, freestyle and some of the Olympic routines the group recently took to Nationals.
1:45-2:30 – Rachael Grensten, Emily Hodge and the Zydeco Gypsys
Groove Creek members "Yellahand" Ernst and J.D. Moore return to the stage to join Rachael Grensten and Emily Hodge for a tasteful set of recognizable tunes done with beautiful harmonies and unique arrangements.
2:45- 3:30 - "One Shot"
Carl Steele, former manager and band member of Lewistown band Premonition, is making his return to Central Montana. Now based in Sheridan, Wyoming, Steele leads "One Shot," a duo act that also includes vocalist Jane Perkins. The two play a variety of genres including classic rock, country, popular 60's hits and some more contemporary songs.
3:45 – 4:30 - Charla Bauman and Lawrence Hammond
Fifth generation Montanan Charla Bauman of Stevensville is returning to her hometown to showcase her singing and picking. It's been a few years since Bauman performed in Central Montana and she looks forward to the opportunity to play "acoustic originals in a country folk flavor" and "cover popular hits that span the decades." Lawrence Hammond (formerly of the psychedelic rock group Mad River) will accompany her on lead guitar.
4:45 – 5:30 – Devin Ray Alaers
Former Marine Devin Ray Alaers of Hobson is a solo acoustic guitarist and vocalist whose style consists largely of country and hard rock. He'll play the Beatles, he'll play Metallica and he'll sing honest songs about struggles he's overcome. He will debut originals from his soon-to-be-released first album during his Chokecherry set.