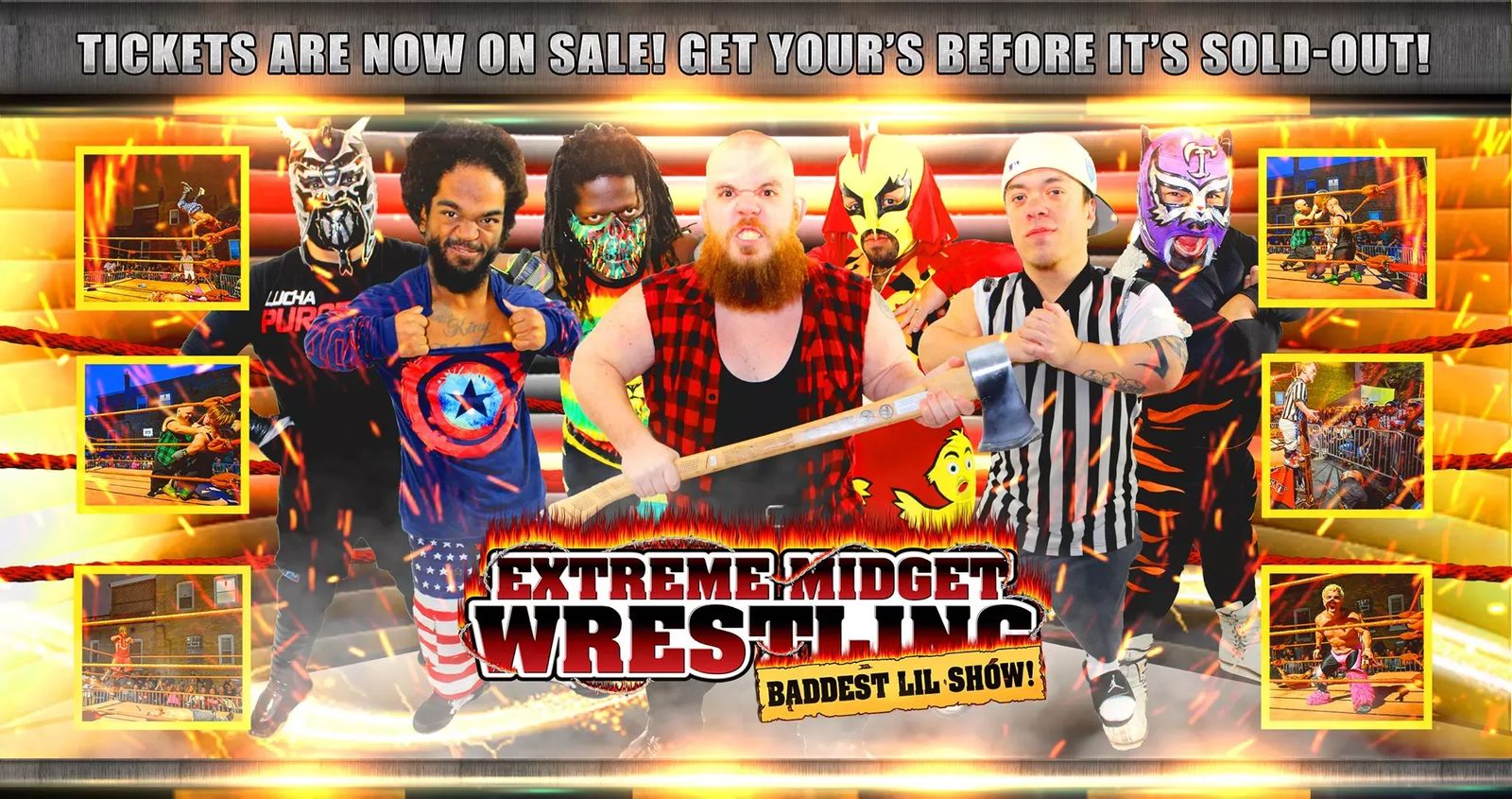 Extreme Midget Wrestling in Windham, MT!
Age Restriction: 18+
Doors open at 7 PM
Show Time: 8 PM
TICKET PRICING:
$5 - Additional at the DOOR
$20 - General Admission* (Advance)
$30 - Ringside**
$40 - V.I.P. Package***
*General admission pricing goes up by $5 at the door! Varies per venue, it is sometimes standing or seated.
**Ringside Seating begins in the 2nd row. Depending on the venue, there can be any number of Ringside seated rows, sometimes as many as 10. Ringside guarantees you a seat in this section, although seats are not numbered or reserved.
***Guaranteed (but not numbered or reserved) 1st-row seating, Meet and greet plus selfie/ groupie photo with the midget wrestlers before the show!
You must be at the venue 1 hour before the show to redeem the package inclusion.
This is a body slamming activity... MIDGET STYLE!!!
The World's smallest #wrestlers are competing for the title! Midgets vs. Dwarfs in an all-out Pro Wrestling War. #ExtremeMidgetWrestling will shock and delight you!
We are the baddest little show on earth! Don't miss this epic event!!!
NOTE: Tickets are nonrefundable unless the show was canceled.