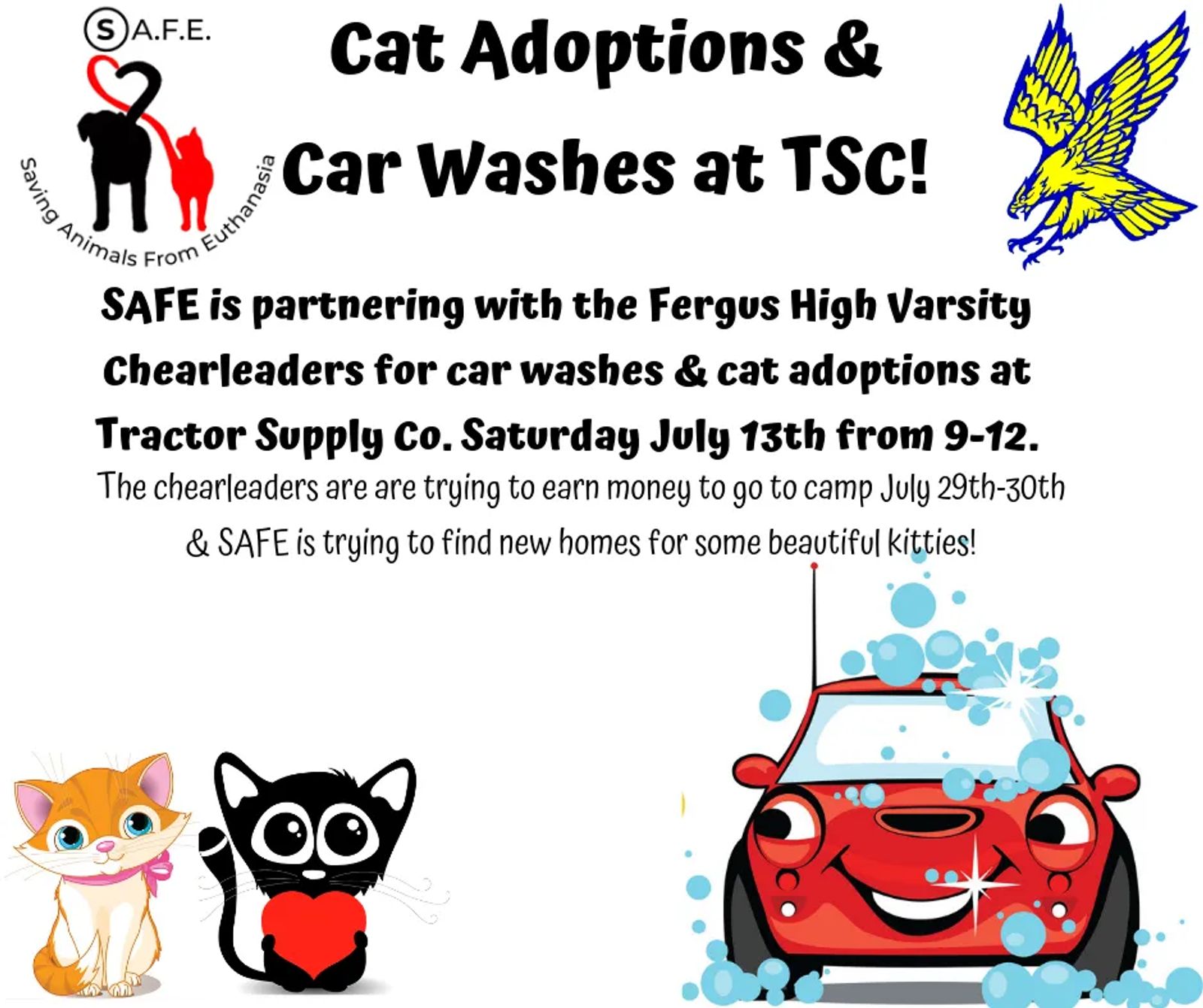 Fergus Cheer Team Car Wash Fundraiser
The Fergus Cheer Team is hosting a CAR WASH at Tractor Supply on Saturday, July 13 from 9am to 12pm. Your donation will be used to help the Cheer Team attend an out-of-town summer camp.
While there, take a look at some kitties needing a home from SAFE.