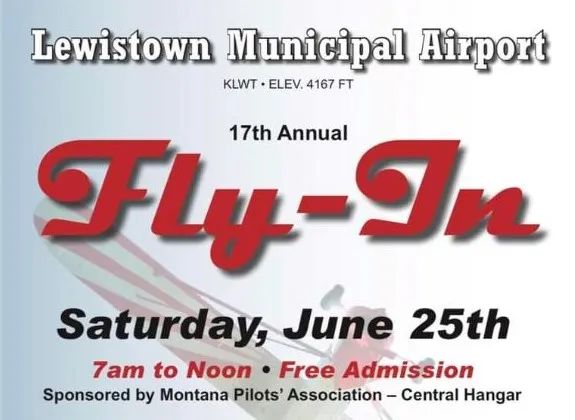 Fly-In
Cinnamon roll pancakes, planes, and cars; these will be at the Lewistown Municipal Airport on Saturday, June 25 during the 17th Annual Fly-in hosted by the Central Montana Pilot's Association.
Central Montana Pilot's Association President Jeff Martinez invites everyone to a pancake breakfast made with a special cinnamon roll recipe that will be served from 7 a.m. to 11 a.m. during the fly-in. The pancake breakfast will take place in the Rimby Hangar.
Although there is a charge for the breakfast, there is no charge to attend the fly-in. The number of planes for the fly-in is not set, but Martinez said he would like to have at least 20-30 planes as a minimum, with hopes for 50. "It's so unpredictable," he said. "The numbers just depend on who decides to come."
There will be a group of super cubs flying down the Judith River from Winifred to participate in the event. Other privately owned small aviation aircrafts will be flying in from all over the state and country. Most pilots will be open to questions and will have their planes available to be looked at up close.
In addition to checking out planes, those present will have the opportunity to look at classic cars driven by the Central Montana Traildusters Car Club based out of Lewistown.