Food Truck Explosion: The When and Where of Lewistown's Food Trucks
By: Bekhi Spika
Lewistown is turning into a little food truck mecca these days. The surprise showing of not one, but TWO new trucks in town has made more than a few people do a double-take. Here's the deets on what each truck offers and where you can find these rolling rockstars.
TRAILER TREATS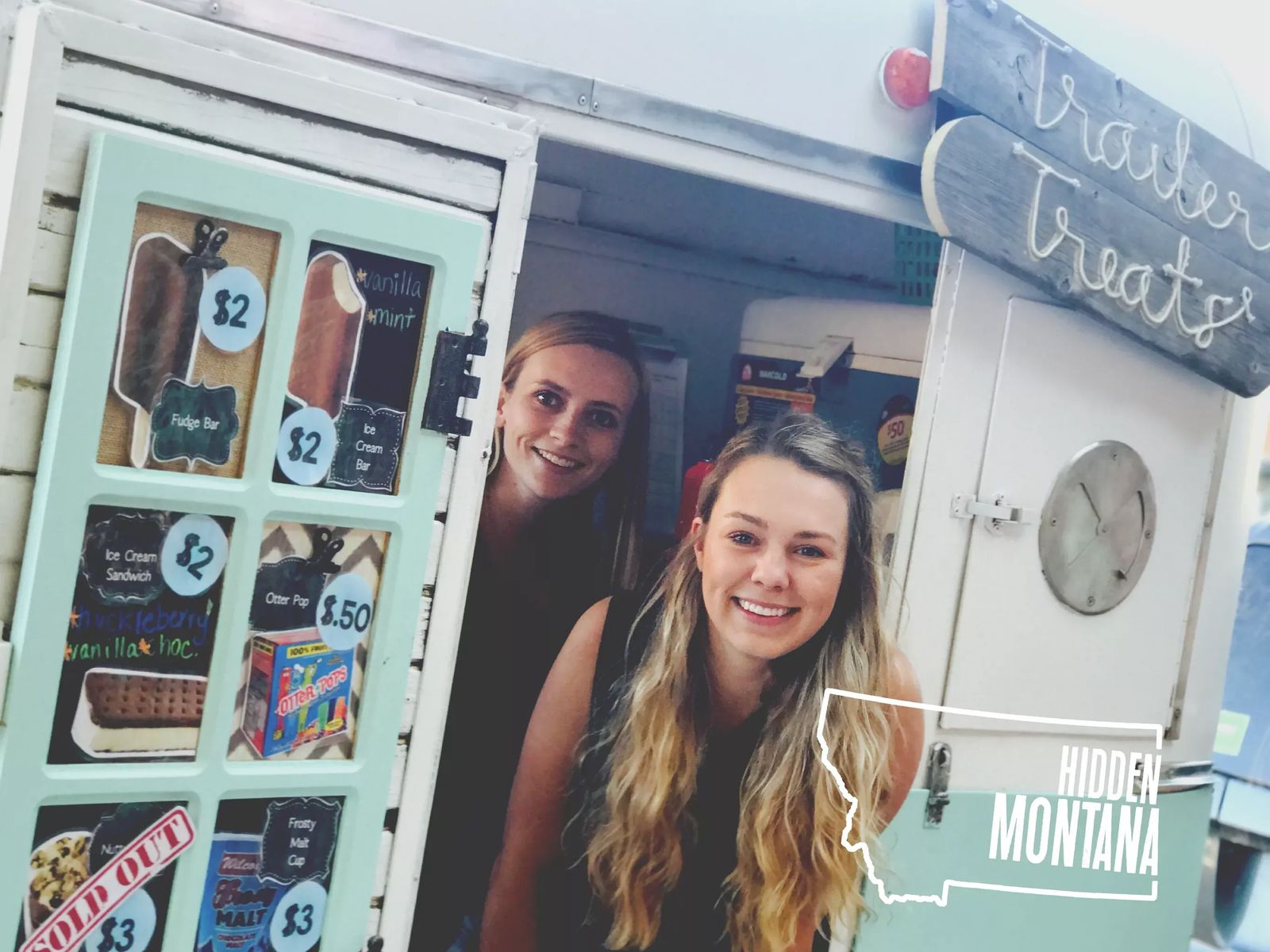 Who: Trailer Treats
What: Wilcoxson's ice cream treats, Gatorade, and water
When: Weekday afternoons/evenings
Where: On the move! Go to Trailer Treats' Facebook page for their current location
The Story: After surviving their first year of teaching, first grade teachers Shelby Giannini and Emily Burk decided to partner for the summer to keep themselves busy. "We felt like we should work this summer, but we had just had our first year of teaching," Shelby said with a laugh, "So we didn't want the work to be too hard."
A lot of ideas were thrown around, but the ice cream truck idea lit a fire in both of them. "We were sitting at Docs when we came up with the idea," said Shelby. "I just got really excited about it."
The idea stayed a pipe-dream until Shelby came across a one-horse trailer on Craigslist in Bozeman. "I was laying in bed at night, and I saw that trailer. It was only $300, so it was cheap enough that we could afford to fix it up and get things going." She went to Bozeman for a concert and to "just check it out" — and, to no one's surprise, came home with it.
After a lot of scrubbing, painting, cleaning, and filing the new business paperwork, Shelby and Emily were ready to launch in early July. They were even able to secure distribution with Wilcoxson's ice cream. Trailer Treats offers 9 different treats (including the BEST treat for us from the 90s, Otter Pops!) and beverages. "My favorite is the classic fudgesicle," said Shelby, "but Emily likes the ice cream sandwiches (of the huckleberry variety)."
See more at Trailer Treats Facebook page. Trailer Treats is open to serving at events!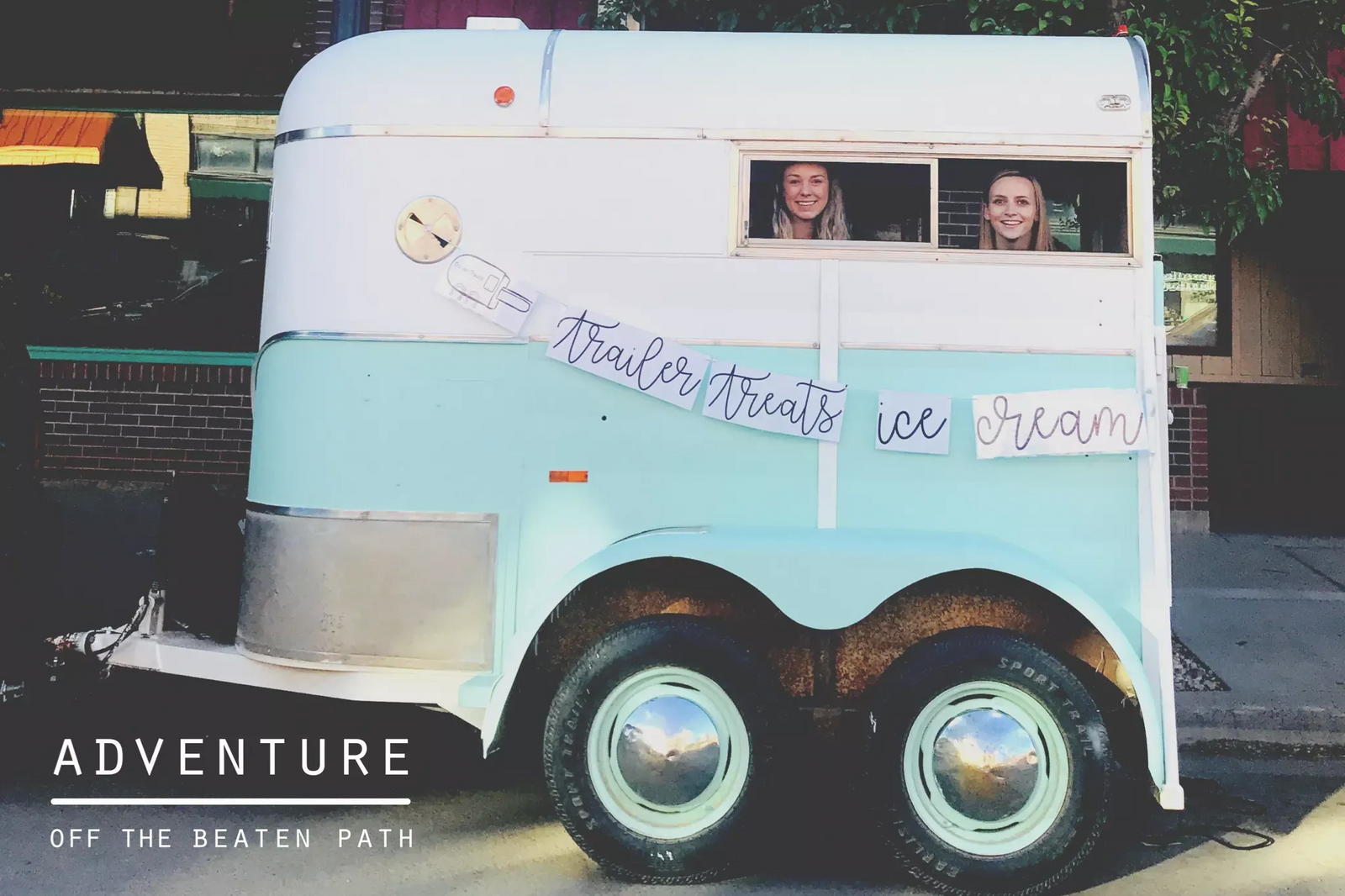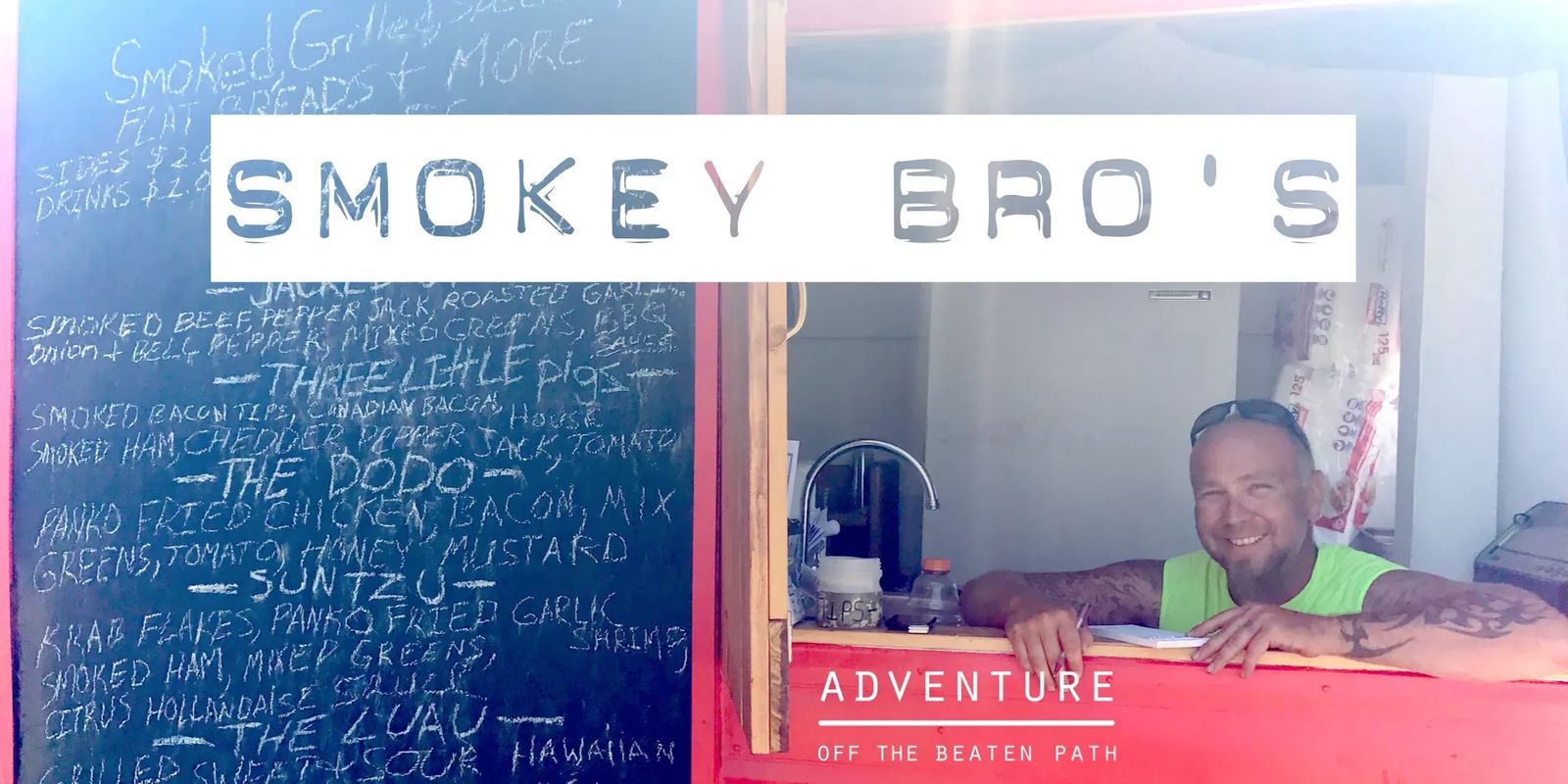 Who: Smokey Bro's
What: Smoked meats on flatbread
When: Weekdays 11am - 2pm, 5pm - 8pm, occasional Saturday lunches
Where: Wherever the wind blows! Find their current location on Smokey Bro's Facebook page
The Story: Greg Groves was looking for a change. After years of working "for the man," he felt tugged by the allure of owning his own business.
"I've basically been helping Mom cook since I was 4 years old, so I got pretty handy with the stove," said Greg, son of Dominga Groves, the mastermind behind Lewistown's Dominga's Cafe. Greg's passion for cooking sent him down a four-year path of saving money and preparing to launch Smokey Bro's, a food truck that specializes in smoked meat on flatbread.
Greg wasn't really sure what his food truck was going to serve until about six months ago. "I considered serving asian dishes but I didn't want to compete with my mom," he said, and then added, "I'm nowhere near as good at it either, so I would probably epically fail." Greg and his brother had been smoking meats over recent years and had gotten pretty good at cooking the mouth-drooling entree. "Mom is loving the smoked idea because it's always what we bring over to family gatherings," said Greg.
Smokey Bro's got its name by the metaphorical brotherhood that makes up the food truck. Greg is the mastermind behind it all, and is typically in the back working the grill. His friend Travis is the line prep cook. Jake "the Smile" Questo works the window with a flirtatious and silly charm. And finally, Greg's brother Gilbert smokes the meat behind the scenes.
Greg is proud to say that he didn't have to take out any loans to start the business and is surprised by the response to his food so far. "We didn't do any advertising until the Monday that we opened," he said. "Jake went out on his 4-wheeler and took about 30 fliers to a handful of businesses." While they only had five people the first day, the second day they had about 20, the third day about 30, and so on.
"We're starting to get the hang of it," said Greg. "I've already had to up my food order twice. I was like, woah, there's no way I can be out of 80 pounds of beef already. I didn't see that coming."
Greg hopes to keep Smokey Bro's food truck open through October and is considering doing catering in the winter months. For more information about Smokey Bro's, visit their Facebook page.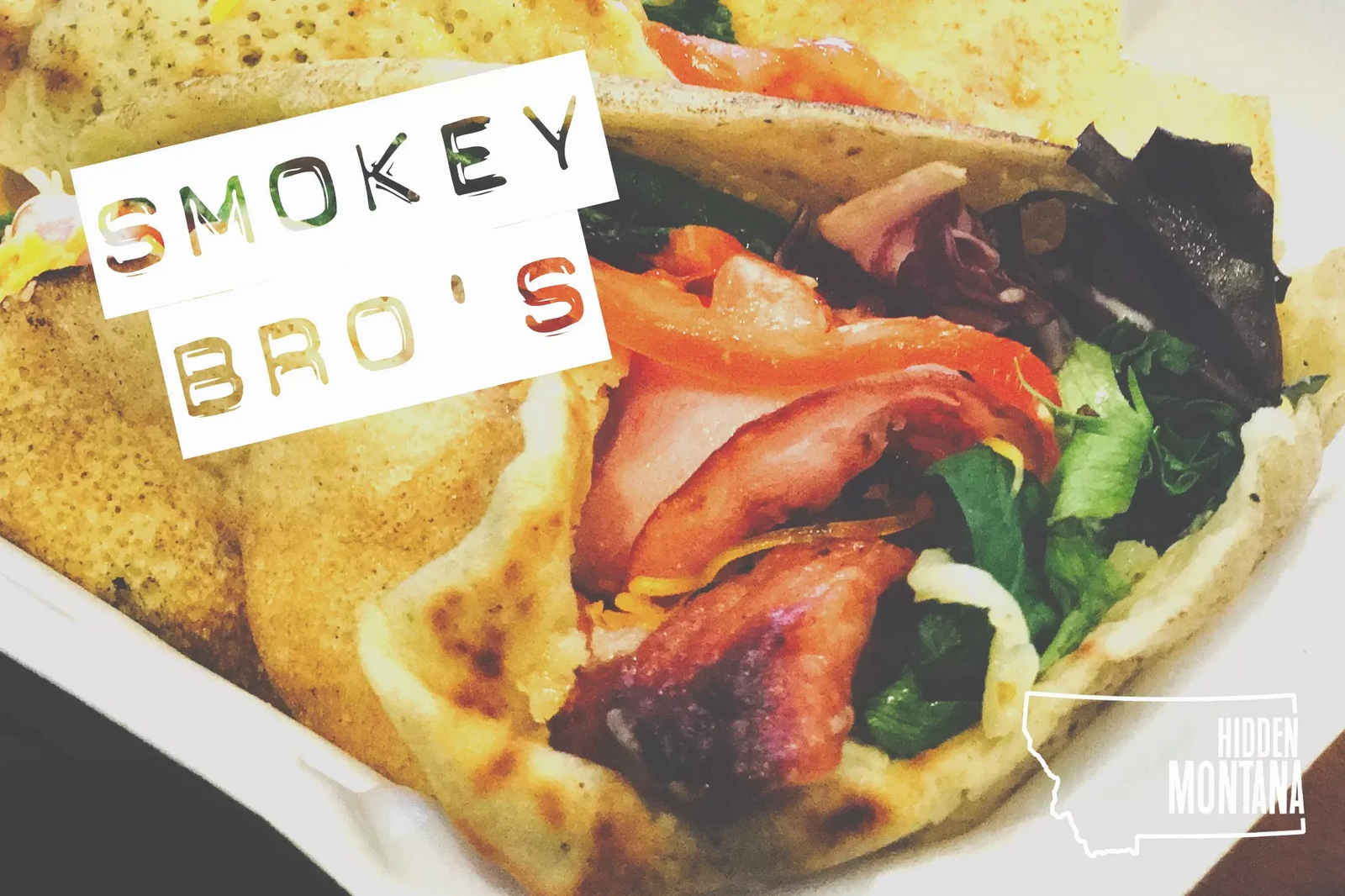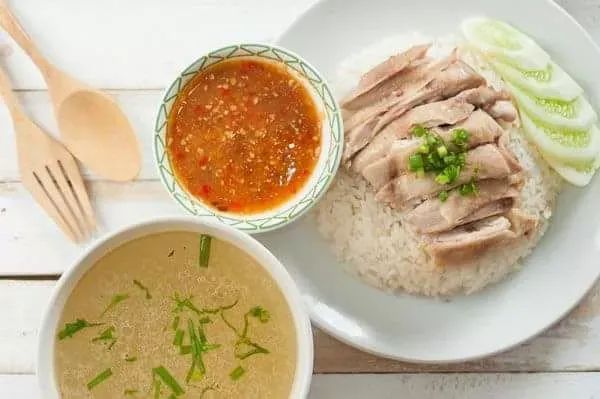 *Photo provided by Try My Thai
Who: Try My Thai
What: Authentic Thai cuisine
When: Weekdays 11am - 5pm or when they run out
Where: In front of the Yogo — Check Try My Thai's Facebook page for daily specials!
The Story: There aren't many restaurants that have over 30 orders called in before the doors are even open. But for Penn Clausnitzer (actual name Chanoknan Clausnitzer), this happens on the reg.
Penn is no stranger to food. She owned her own restaurant in Thailand before she moved to the US, so it was an easy decision to open Try My Thai, a truly authentic Thai food truck, last year with her husband Ron Clausnitzer.
"A lot of Thai restaurants in the US don't make authentic Thai," said Penn. "They make it a lot sweeter."
It's difficult to provide authentic Thai cuisine in the middle of Montana. Penn has to make two trips to Seattle throughout the summer to get all the nonperishable ingredients that aren't available in Central Montana. "We get a lot of jasmine rice and soy sauces. White, dark, sweet, black...there are so many soy sauces that go into Thai."
I asked Penn about the Thai spice scale, because I recently had an experience at a Thai restaurant where they wouldn't serve me anything beyond mild. She laughed and told me that while she loves the dishes she serves, she can't serve some of her favorite entrees in Lewistown because they're too spicy for Montanans. She also said that some dishes aren't meant to be spicy, because the chiles will change the flavor completely. I suggested a spice competition with the local cowboys (who really wears the hat, know what I mean?) but I wouldn't hold my breath on that one.
Try My Thai serves 70-80 people every day and blasts through over 60 pounds of chicken every week. "A lot of people think this is fast food," said Penn, "but it's not. It takes time to make — I make everything fresh right there." So take a load off on the chairs in front of the truck or the park nearby while you're waiting for your food. Good things take time.