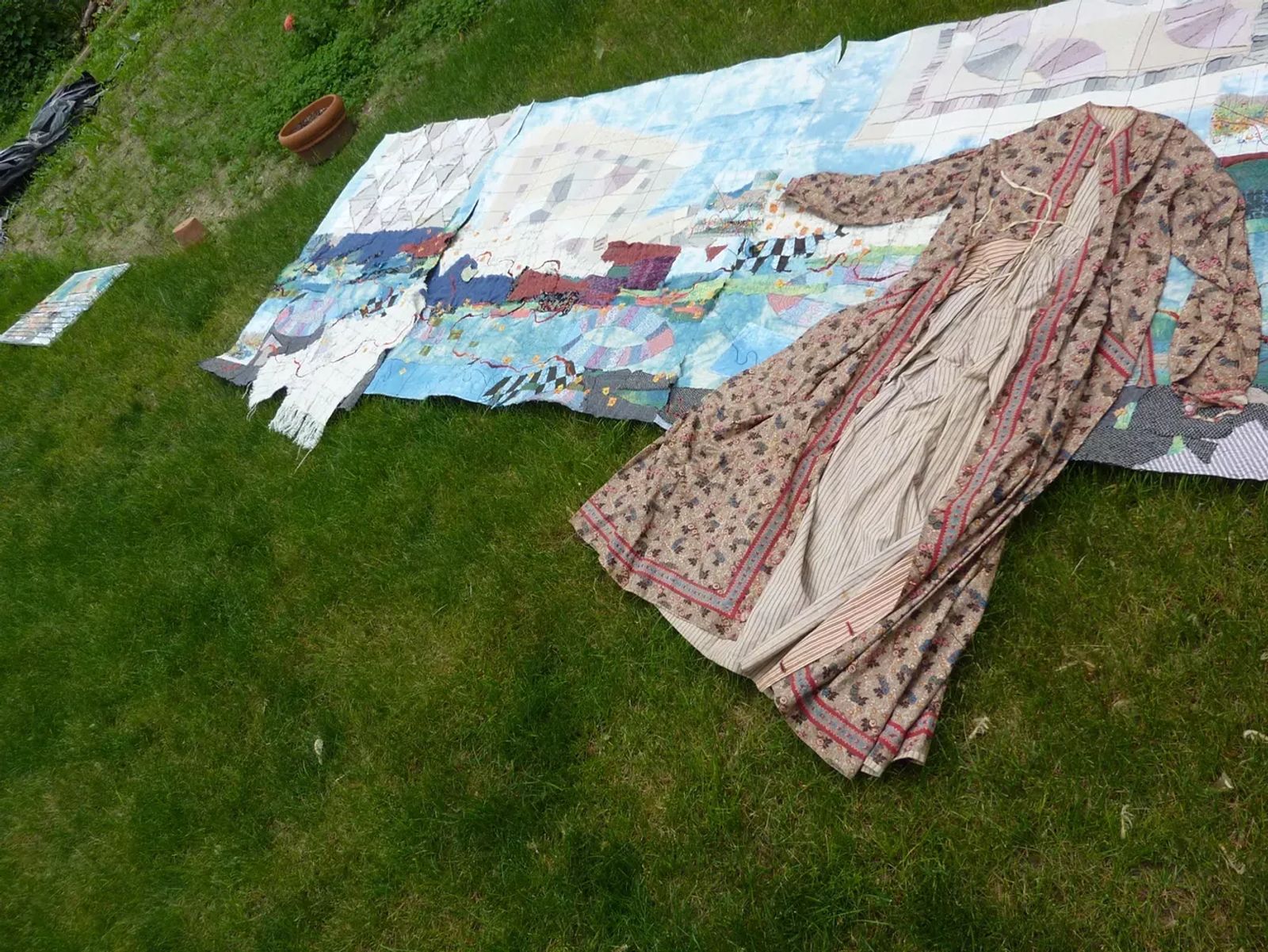 Gallery Reception: Brooke Atherton's "Fractured Landscapes"
Join us for an artist reception in the Wilkins Gallery for November's exhibition, "Fractured Landscapes" by Brooke Atherton. As always, this First Friday reception is free and open to the public, with wine and hors d'oeuvers served. Come browse this fascinating show and meet the artist!
Brooke Atherton studies the myths and realities of life in the American West. "Fractured Landscapes" is a series of stitched textile and paper works that include personal artifacts. They serve as maps, calendars, and memory banks; they tell stories and relate events.