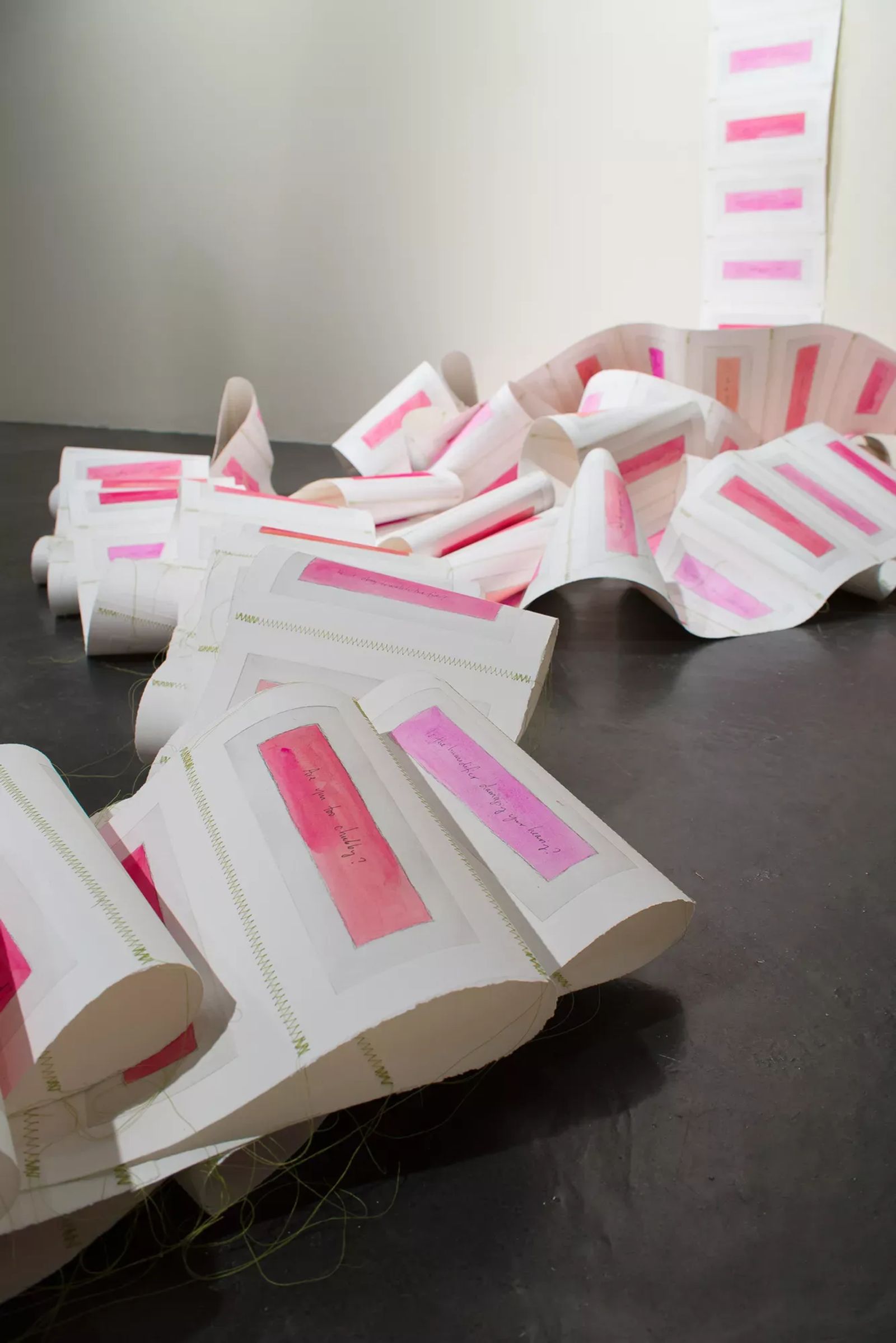 Gallery Reception: Jennifer Combe's "Shift, Shift"
Join us for the opening reception of "Shift, Shift," a multi-media exhibition by Jennifer Combe!
Combe's paintings, sculpture, and textile works will be in the Margie Wilkins Gallery for the month of December. This powerful group of work explores Combe's personal life, while extending invitations to viewers to empathize, sympathize, and question their experience in relation to Combe's themes.
Combe writes that "Shift, Shift explores the moving construction of identity encountered as I transitioned into motherhood at age 40. Some works are a response to the overwhelm of tasks related to working full time, mothering, and self-care. Others respond to infertility and IVF, while others are illustrative of the schematic process of language acquisition, responding to almost two decades in K-16 classrooms and then witnessing my daughter construct language and meaning."