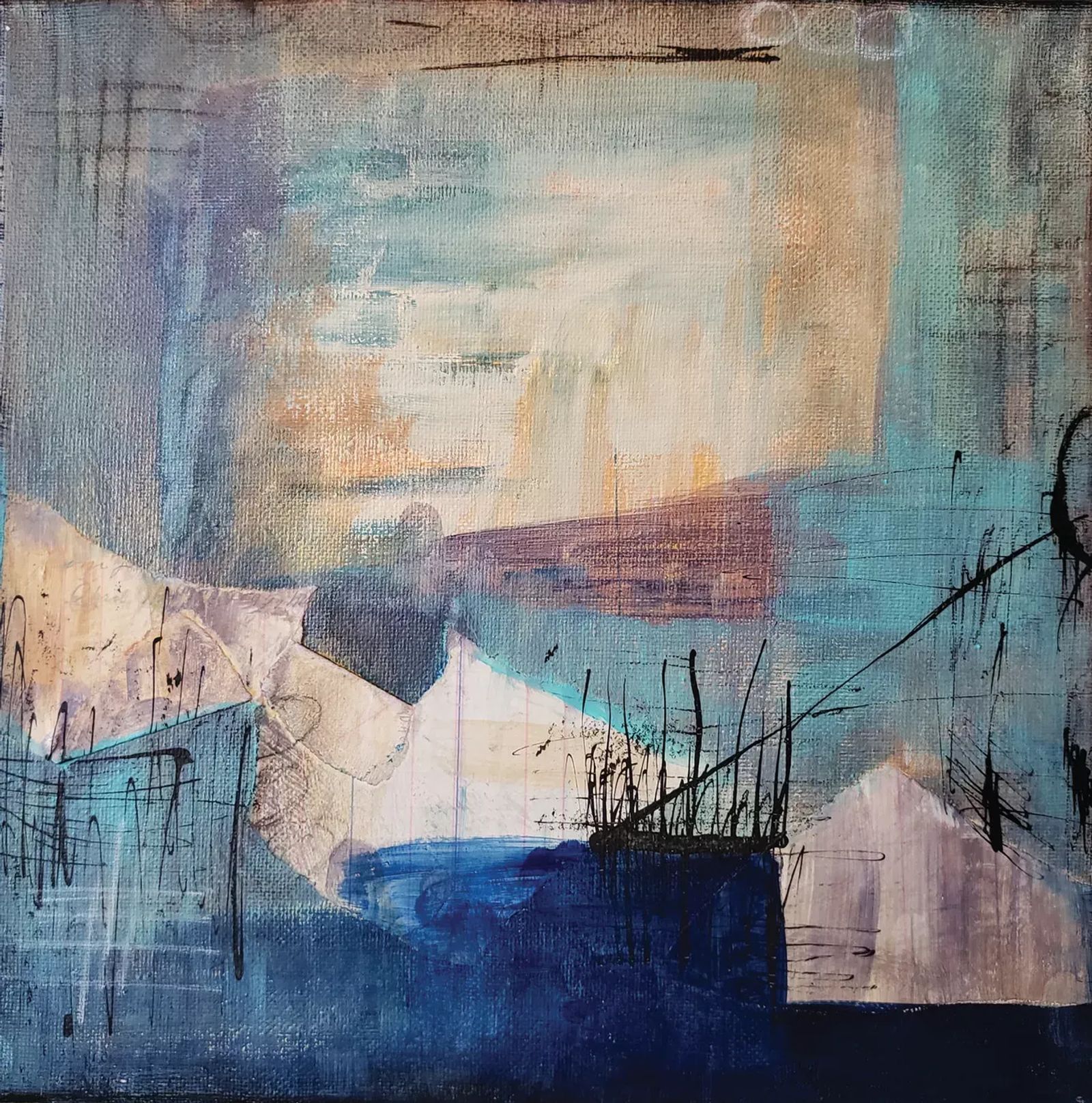 Gallery Reception: KellyAnne Terry's "Elsewhere"
Local mixed media artist KellyAnne Terry's abstract paintings will be on display for the month of April in the LAC's Margie Wilkins Gallery.
Described as "a form of literary art," these compositions are a reflection of the past, far-flung destinations, discovery, and historic writings. Working primarily in acrylic, KellyAnne uses vintage papers, antique ephemera and out of print books to tell a story in her work. KellyAnne grew up on a horse ranch in North Central Montana and is inspired by the natural world, travel, sketchbooks/notebooks of early explorers and historic figures, flea markets, and most of all, the written word.
Please join us for an opening artist reception Friday April 5th from 5-7pm, to chat with the artist about her work and enjoy some complimentary refreshments. Free and open to the public.
Many thanks to Larry and Kathi Carrell for their generosity in sponsoring this month's exhibition.