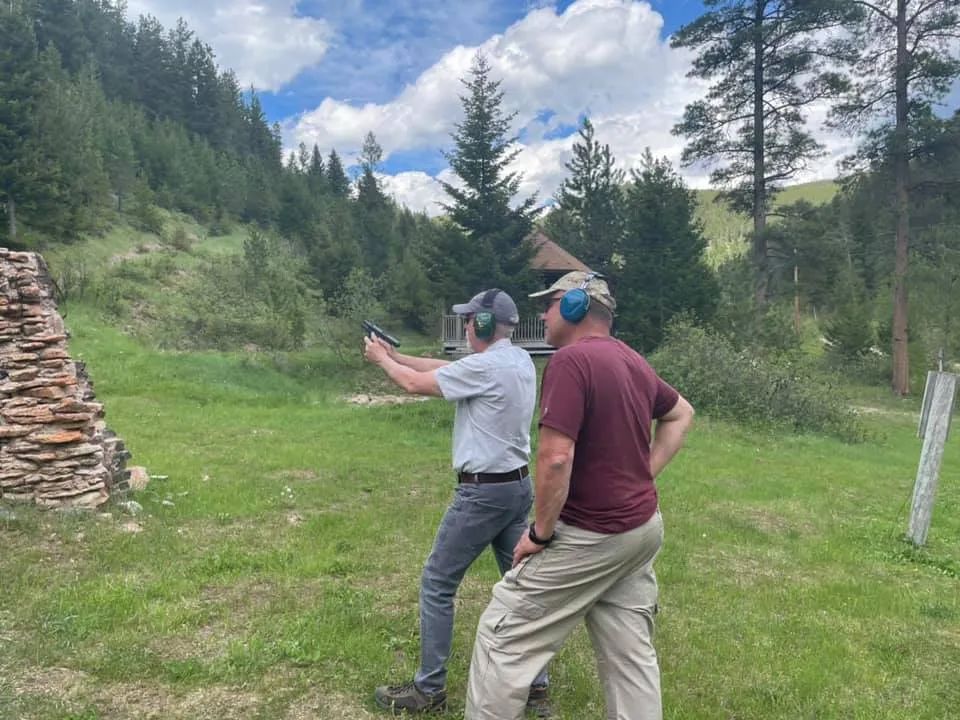 Handgun Concealed Carry Permit Certification Class 2-Day
2 Day certification class taught by Bob DenBleyker. The class is limited to 10 students so sign-up as soon as you can! The class costs $250 with a non-refundable deposit of $50. Included are a $40 dinner voucher for Friday night, and lunch on Saturday. $20 off if you do not want the CCW certification. Guns are also available for rental at $50. Packages for a 2 night stay are subject to availability.
Who is Bob DenBleyker?
Bob has over 33 years experience, training basic and highly qualified special force units around the country in firearms training.
Attended a 2 year gunsmith college in Trinidad, CO.
Enlisted for 3 years with the U.S. Army Marksmanship Unit.
Employed over 30 years with the following agencies: US Secret Service in Beltsville Maryland, US Border Patrol National Firearms Training Units, and Federal Law Enforcement Training Center FLETC.
What to bring:
eye protection glasses
hearing protection (foam & hard) if you have them
100 rounds of ammunition - pistol w/ 2-3 magazines if your gun has them
cleaning kit if you have one
*** pistols available for rent if you don't have one
***ammunition available for sale if you can't find any
*** hearing protection available
Schedule:
Friday evening 7pm - 9pm
Classroom meeting and instruction
Saturday 9am - 4 pm
Learning about your pistol and ammunition
Marksman training and shooting skills
Noon lunch break
Mandatory range safety rules and then head to the shooting range for the rest of the day