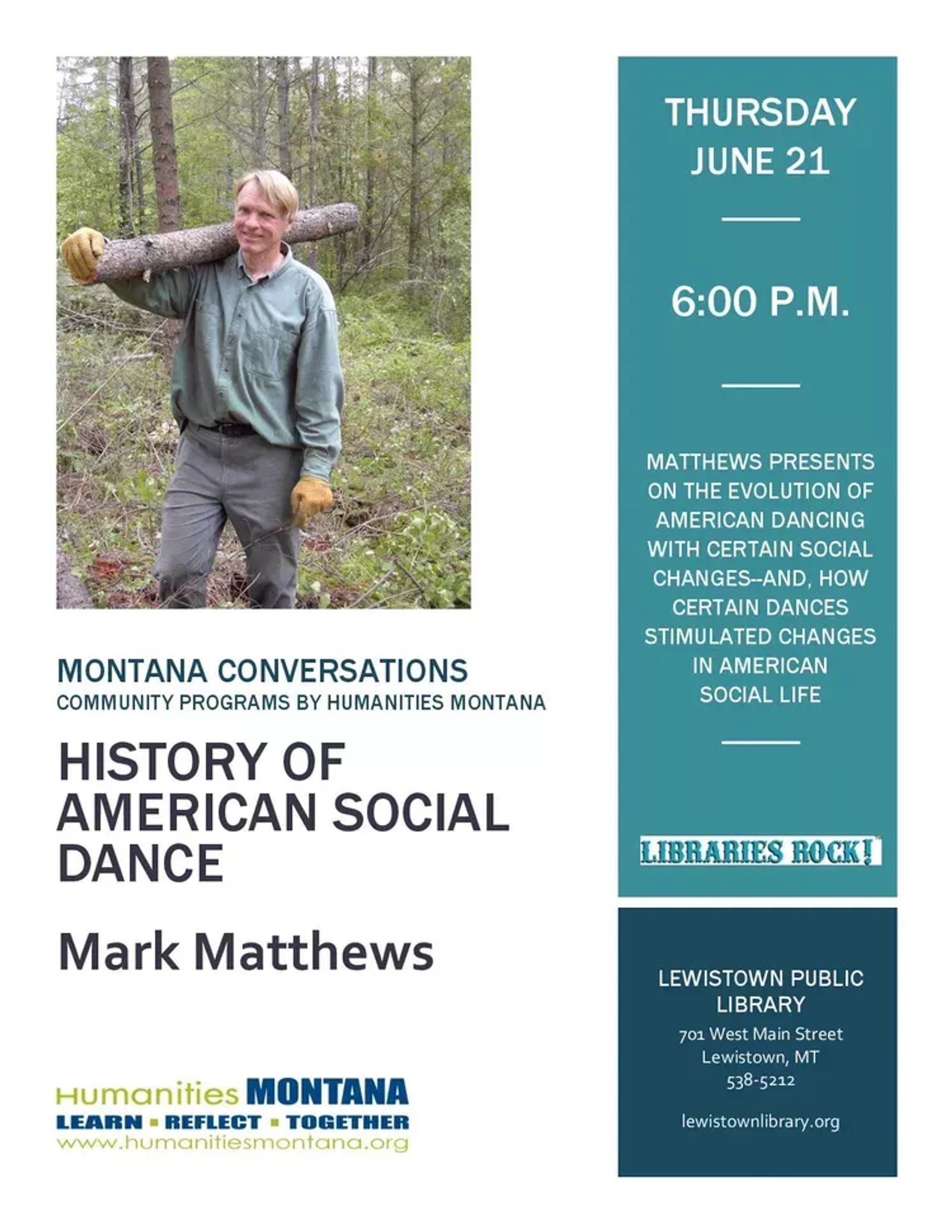 History of American Social Dance
Mark Matthews will present the history of American social dance with readings from his books and writings based on meticulous research, as well as vintage videos and modern recreations of iconic moments in dance. Matthews is a writer, historian, dance caller/instructor, officer with the Missoula Folklore Society, and writing instructor at the University of Montana College of Technology.
Join us on Thursday, June 21 at 6:00 p.m. for this unique program.
The program is free and open to the public.