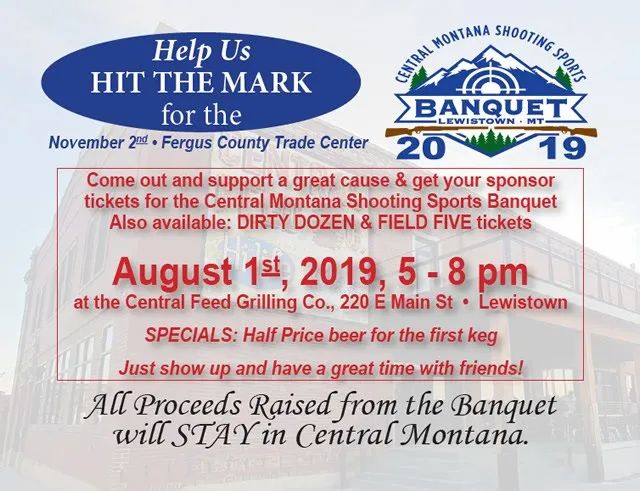 Hit The Mark
Come out and support a great cause & get your sponsor tickets for the Central Montana Shooting Sports Banquet.
DIRTY DOZEN & FIELD FIVE tickets will be available during this evening.
Evening SPECIAL
HALF PRICE BEER FROM FROM THE FIRST KEG!!!
Come and have a great time with friends.
ALL PROCEEDS RAISED FROM THE BANQUET WILL STAY IN CENTRAL MONTANA!!!