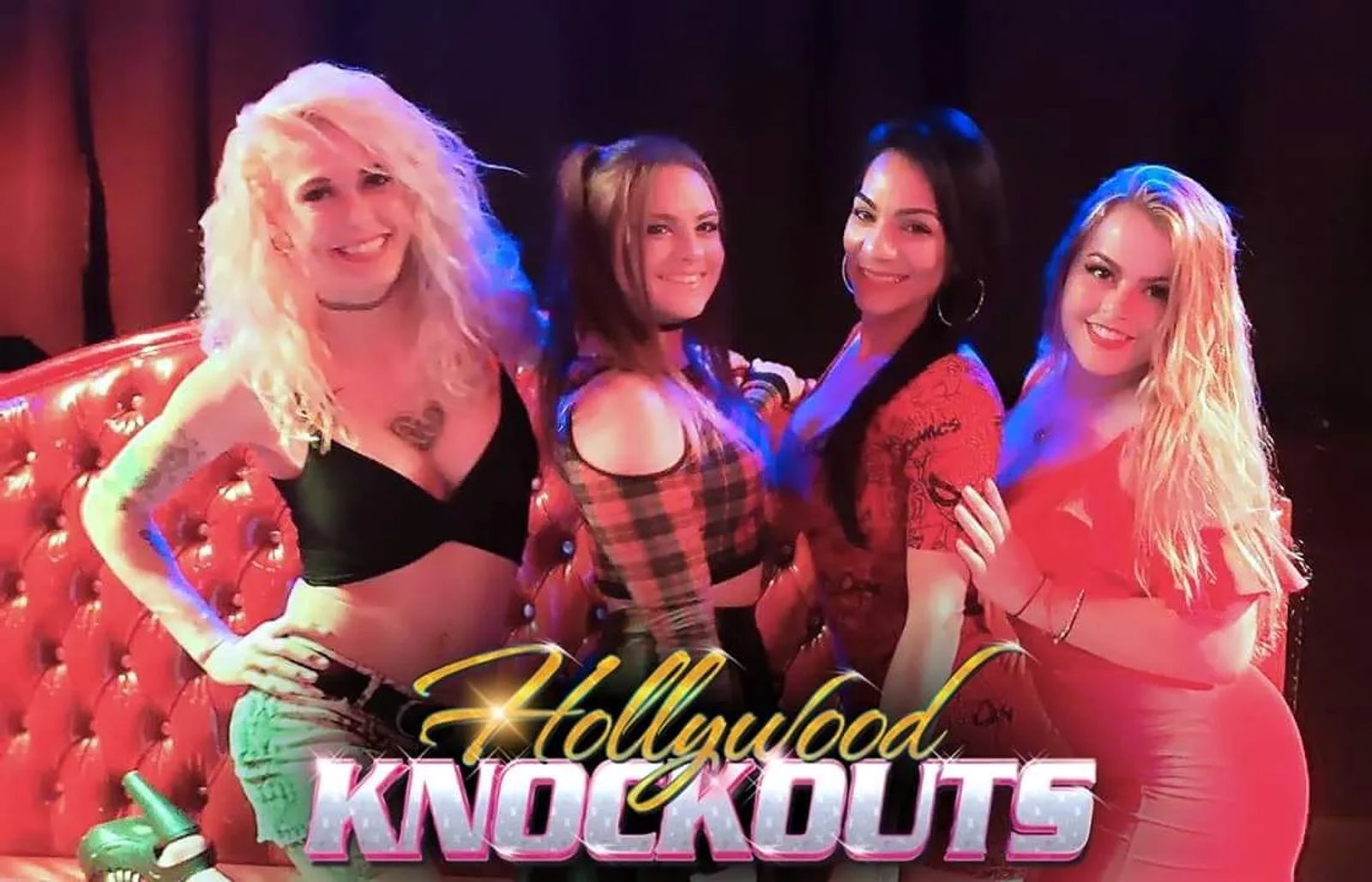 Hot Oil Wrestling
The beautiful girls of the Hollywood Knockouts combine sensuous dance performances with pulse-pounding, slip-tease Oil Wrestling. The Hollywood Knockouts have appeared on MTV, VH1, Spike Channel's "The Manswers Show", Tru TV's "Full Throttle Saloon" and ABC's "The Bachelorette".
The girls of the Hollywood Knockouts will thrill and treat you to a one-of-a-kind special event. Our comedic announcer will keep you laughing and cheering for your favorite girl. The Hollywood Knockouts created an outrageously fun, crowd-pleasing show enjoyed by men and women alike. (A must-see sports spectacular).
Come and see gorgeous girls battle in baby oil. The Hollywood Knockouts show features the pulse-pounding action of a catfight and more with body slams, flips and wrestling holds such as the "knocker locker", "the bust in the mouth", "the 69 hold", "the beaver cleaver", "the clam slam" and the infamous sit-on-my-face and tell me that you love me pin.
Don't miss the world-famous Hollywood Knockouts!!!