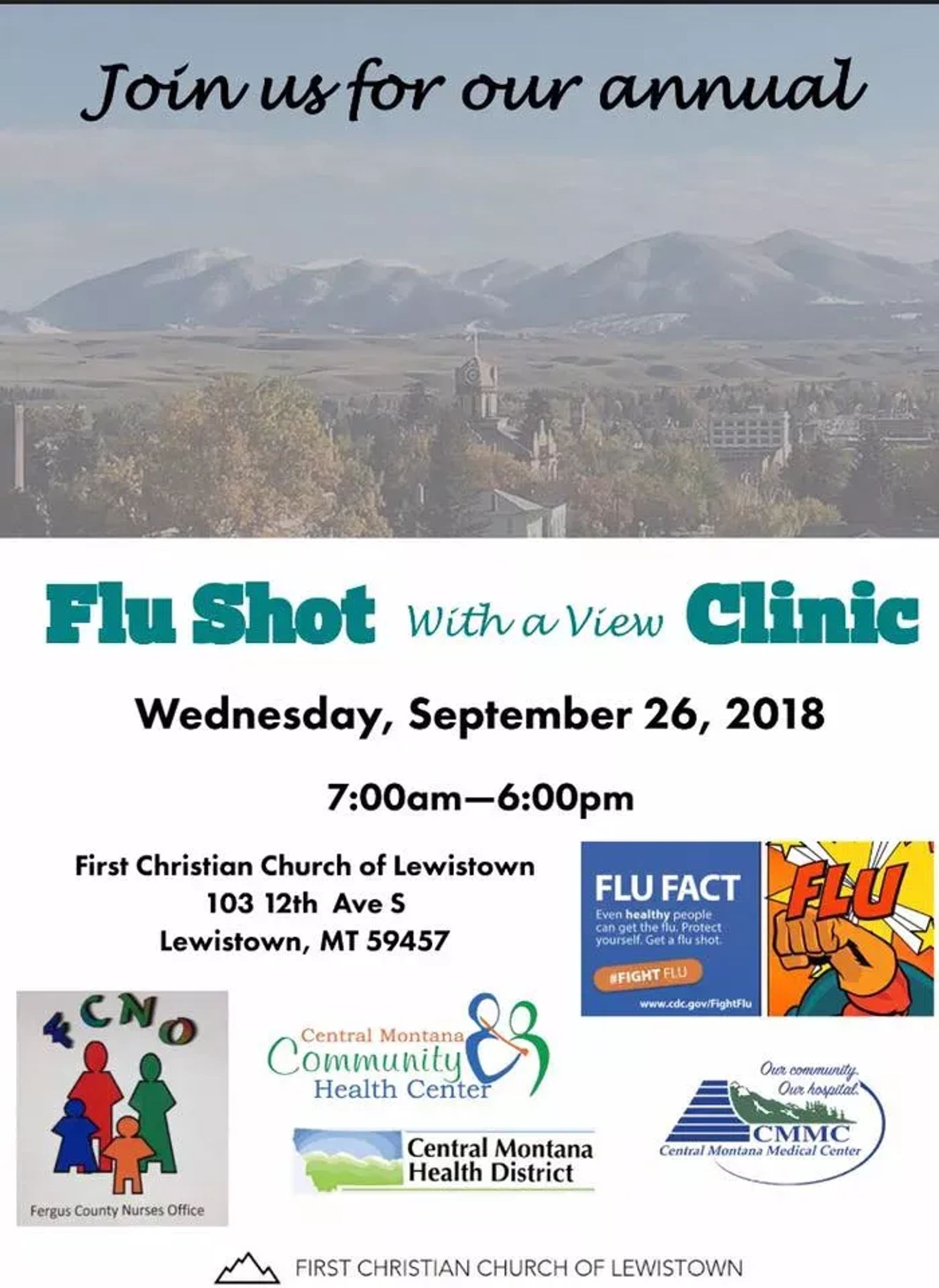 Influenza Vaccination Clinic
Influenza vaccination clinic to be held at First Christian Church from 7am - 6pm on Wednesday, September 26th. With a drive-thru option from 1-3pm. Community partners will be using this clinic as an opportunity to test our emergency preparedness and ability to mass vaccinate our community. Please take advantage of this opportunity to come receive your flu vaccine and help our partners ensure community readiness.
The CDC recommends everyone age 6 months and older should receive a yearly flu vaccine.