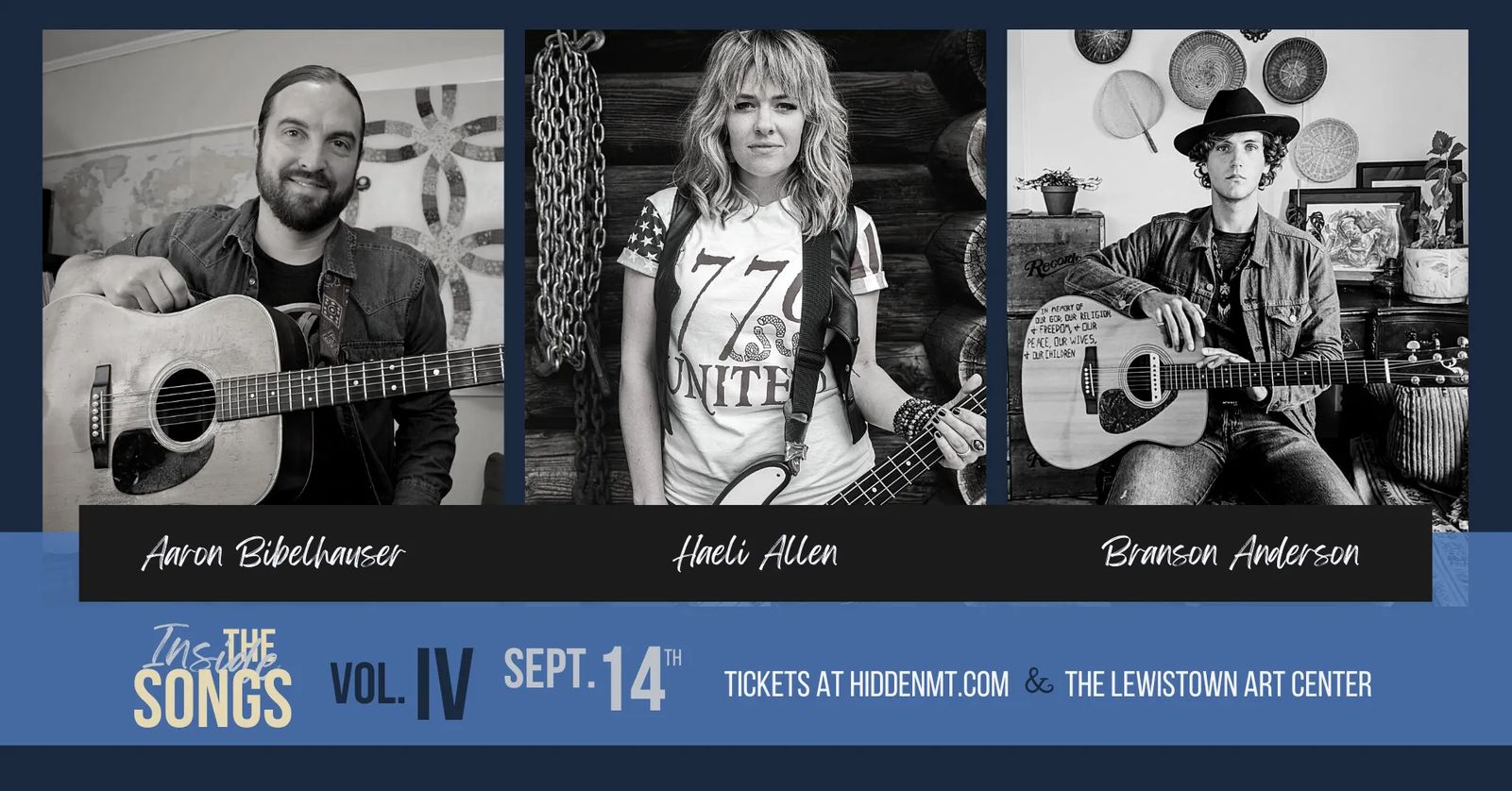 Inside the Songs Vol. IV
These magnetic shows captivate audiences by getting up close and musical. Three singer songwriters take the stage together to interact with each other, with you, and to share both their original music and captivating insider accounts of their creativity and experiences.
Volume IV features Aaron Bibelhauser, Haeli Allen, and Branson Anderson.
We only choose venues with exceptional acoustics in order to strike a chord with music lovers who crave a more intimate setting—one that goes against the mainstream concert experience. This provides the perfect environment where the audience can connect with the musicians, ask questions, and learn more about the music. We break down the barrier between the artist and audience.
A portion of profits from Inside the Songs each year benefits a public charity with the 2022 beneficiary being The Lewistown Art Center.
The hard ticket outlet is The Lewistown Art Center, 323 W Main St., Lewistown Montana
Only 65 total tickets are for sale, and all previous Inside the Songs have sold out prior to the event. We encourage purchasing tickets ahead of time.