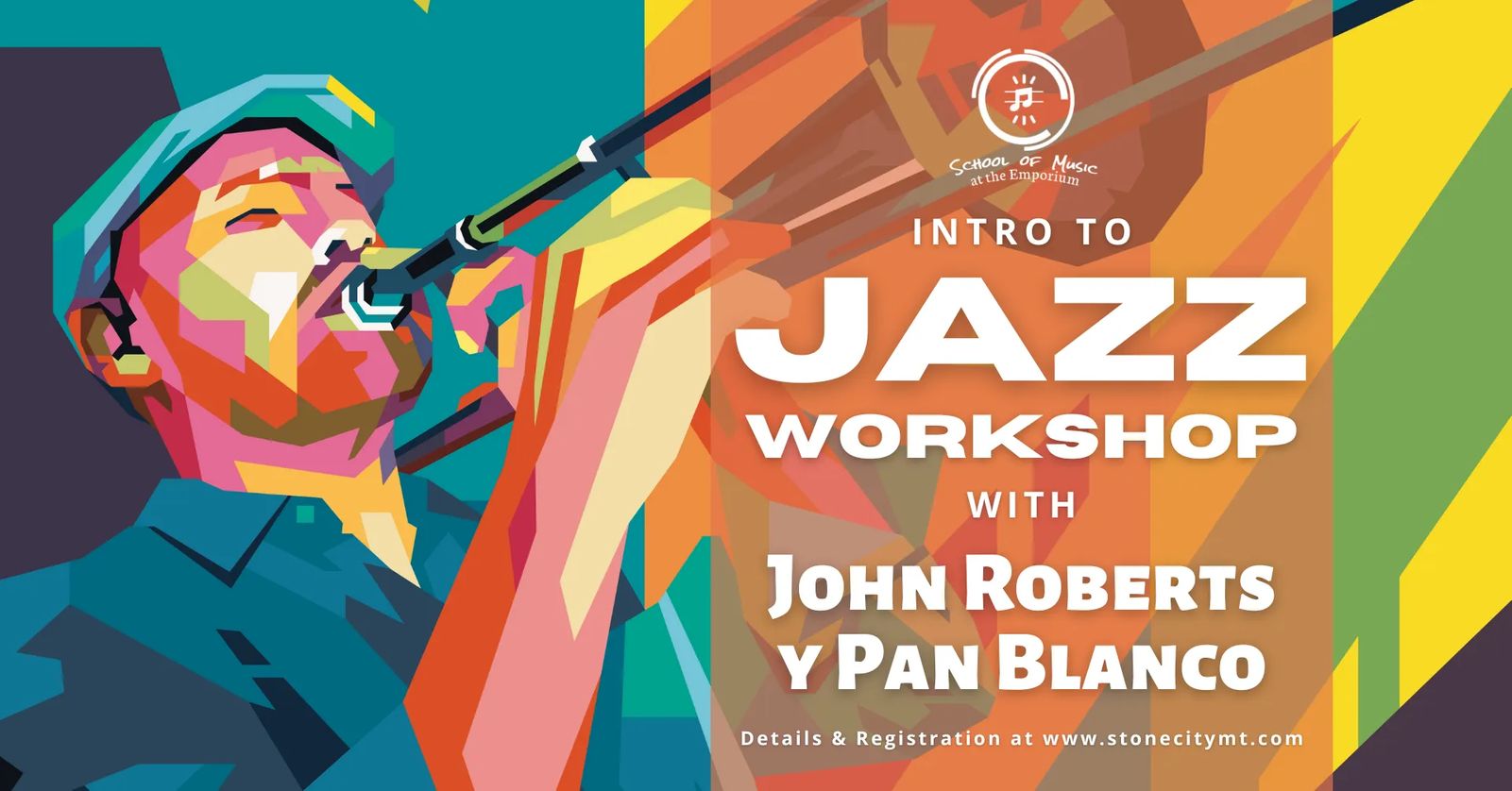 Intro to Jazz Workshop
This Workshop is presented through a special collaboration between the School of Music at The Emporium and John Roberts Y Pan Blanco with Workshop sponsors that include Bird Dog of the Day and High Country Realty.
John Roberts, renowned for his collaborations with distinguished artists such as Chris Botti, LA Philharmonic, Feist, Sting, Dr. Dre, Mariah Carey, Lady Gaga, Fallout Boy, Burt Bacharach, Bill Holman, The Ojays, Jill Scott, Christina Aguilera, and more, cordially invites you to embark on a journey into the heart of jazz.
This clinic has been thoughtfully designed to provide an engaging introduction to the world of jazz. Whether you're a student, a music enthusiast, or an educator, our program offers a captivating fusion of music, culture, and interactive activities, all aimed at deepening your understanding of jazz and its profound roots in African and Afro-Latin music.
School of Music offers music classes and workshops and seeks to empower and educate others in music theory and to spread a deep love for all music.
PROGRAM DETAILS
Space is limited to 24 students (ages 14 to 100) on a first-come, first serve basis.
Date: Saturday January 13, 2024
Workshop Time: 1:00-2:30 PM (MST)
Location: School of Music at the Emporium, 225 W Main St., Lewistown, Montana
$50 Workshop registration includes: Intro to Jazz Workshop only. **bring instruments if you are a musician attending**
(If you are interested in attending the evening event, Central Montana Jazz Night, tickets for this event (including a catered dinner will go on sale 12am(mst) on Friday November 24, 2023)