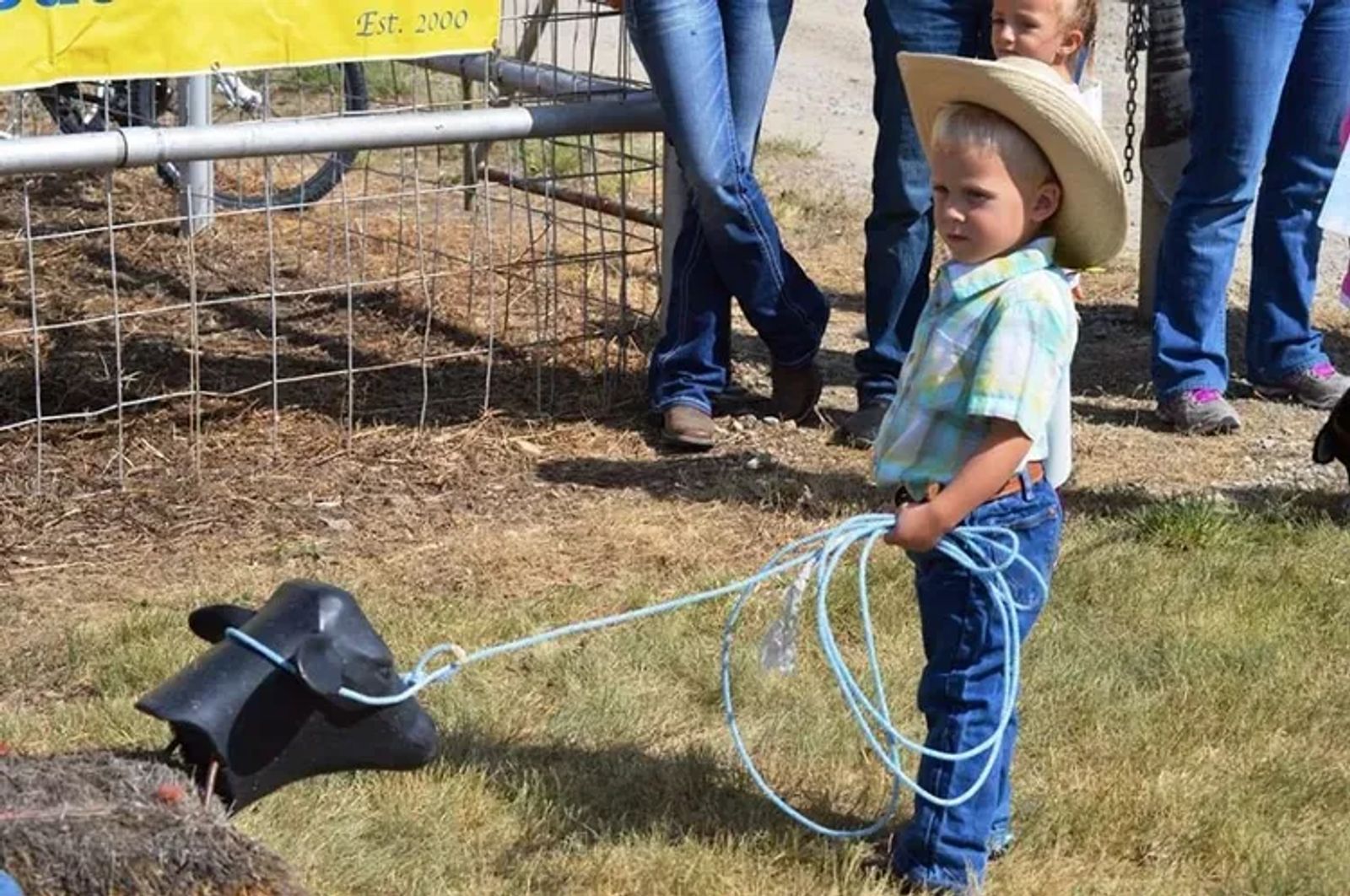 Kid's Stickhorse Rodeo [Stanford]
All generations of the family can enjoy this event. The Stick-Horse Rodeo is a rodeo with only winners! There are two events, one riding and one roping event. Each event is open to children 6 years of age and under. Each child is signed up at 4pm and gets an entry number pinned to their back like the real rodeo cowboys.
A Rodeo Queen helps all the children, even the ones that can barely walk, run the pattern for the riding event. Although a stable of stick-horses are provided, many contestants bring their own stick-horse; we have not determined if this is an advantage or not!
The roping event is starting the skill of throwing a lariat over a plastic sheep's head that is stuck into a bale of hay. The child must put the loop over the head and pull the rope tight, capturing his beast. Ribbons, candy and hugs are the rewards for the good work of each contestant followed by a picture signing event with the Rodeo Queen.
Bring the whole family to watch this event; the children are very serious and they learn about rodeo, improve their large motor capabilities and just plain have fun!
Visit www.cmrstampede.com.