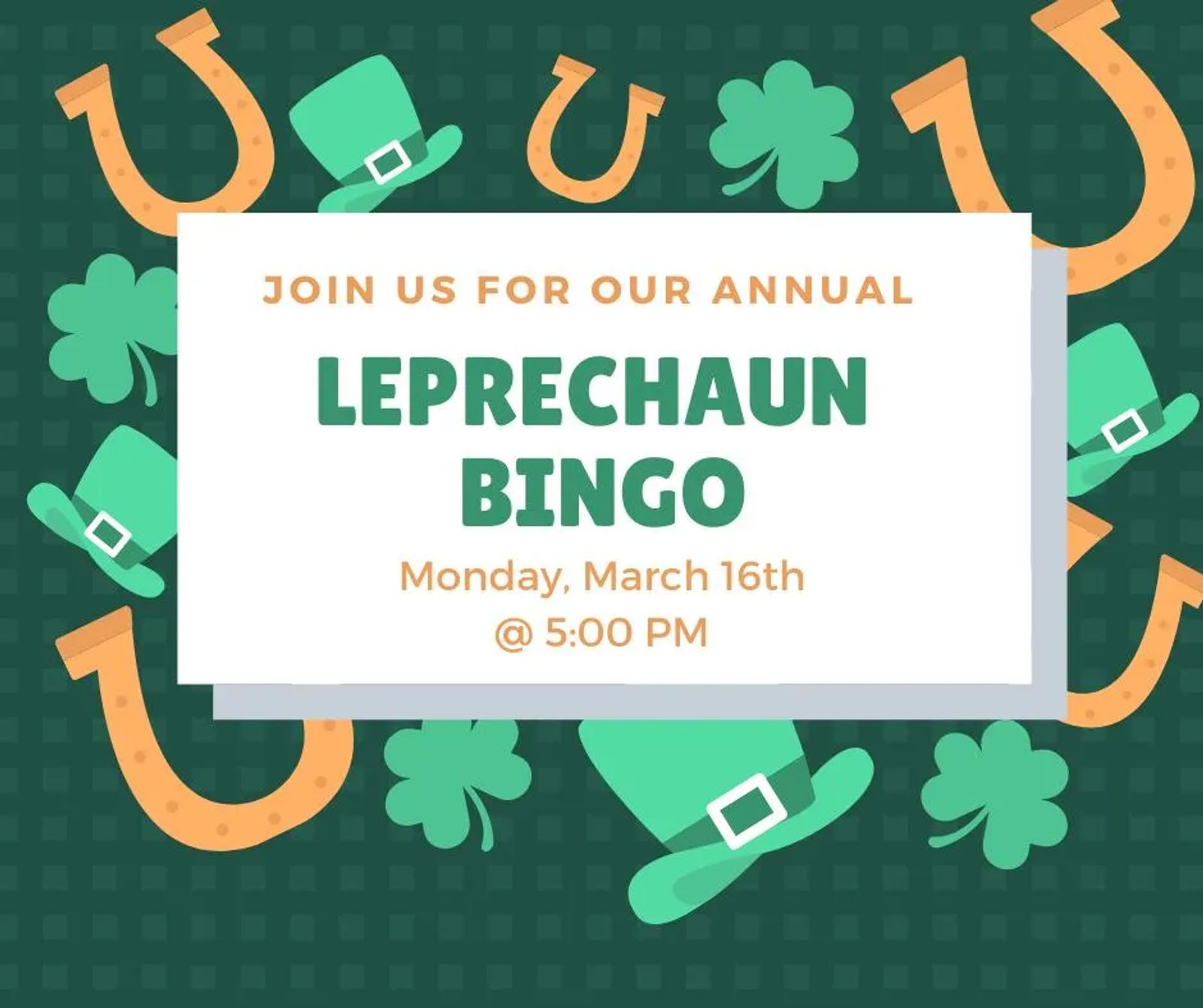 Leprechaun Bingo
The Central Montana Family Planning Advisory Board puts on this annual Leprechaun Bingo event to help raise money to support our local Family Planning Program.
Come join us for Leprechaun Bingo on Monday, March 16th. The Hamburger & Chicken Strip bar opens at 5:00, we start selling bingo cards at 5:30, and the first game starts at 6:00. Other activities for the night besides live bingo are Bra Pong, a 50/50 raffle, and a Silent Auction.
All proceeds from the activities go to the Central Montana Cancer Screening Program and Central Montana Family Planning.