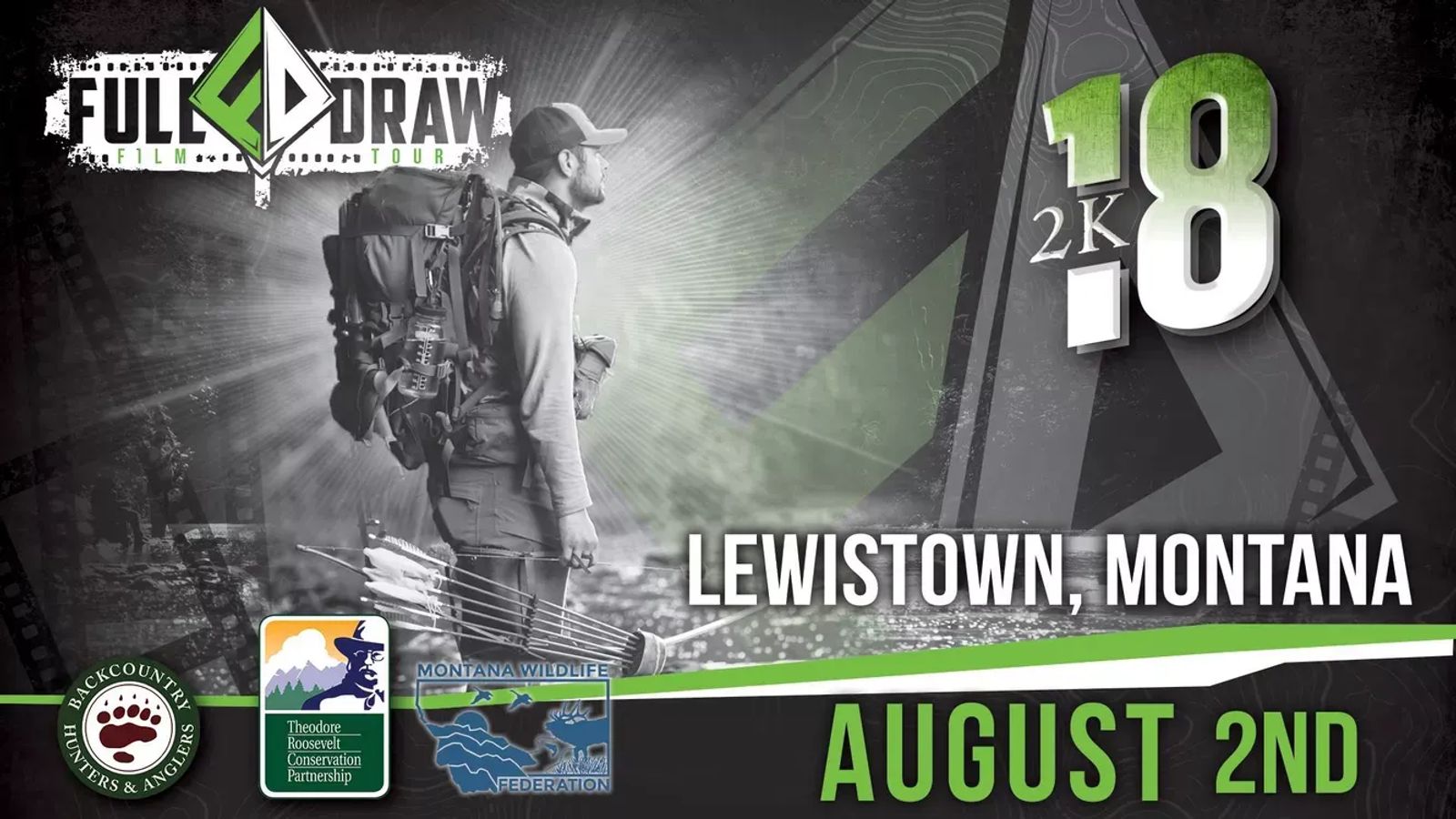 Lewistown Full Draw Film Tour & Pint Night
Lewistown Full Draw Film Tour & Pint NightLewistown, the Full Draw Film Tour is coming for ya!
Along with our friends at the Theodore Roosevelt Conservation Partnership and the Montana Wildlife Federation, the Montana Chapter of Backcountry Hunters & Anglers is proud to bring you some of the best bowhunting films on the planet! Join us on August 2nd - just before archery season kicks off - at Lewistown's newest brewery, the Central Feed Grilling Company. There will be raffles, fun films, great beers and even better company. And at just $5 per ticket, this is an event you can't afford to miss!
The good folks at Central Feed Grilling Company have offered to donate $1 per pint sold to the three conservation organizations hosting this event, so show up thirsty!
This new venue is great, but it isn't huge - we may sell out, so get your tickets now (just $5)!