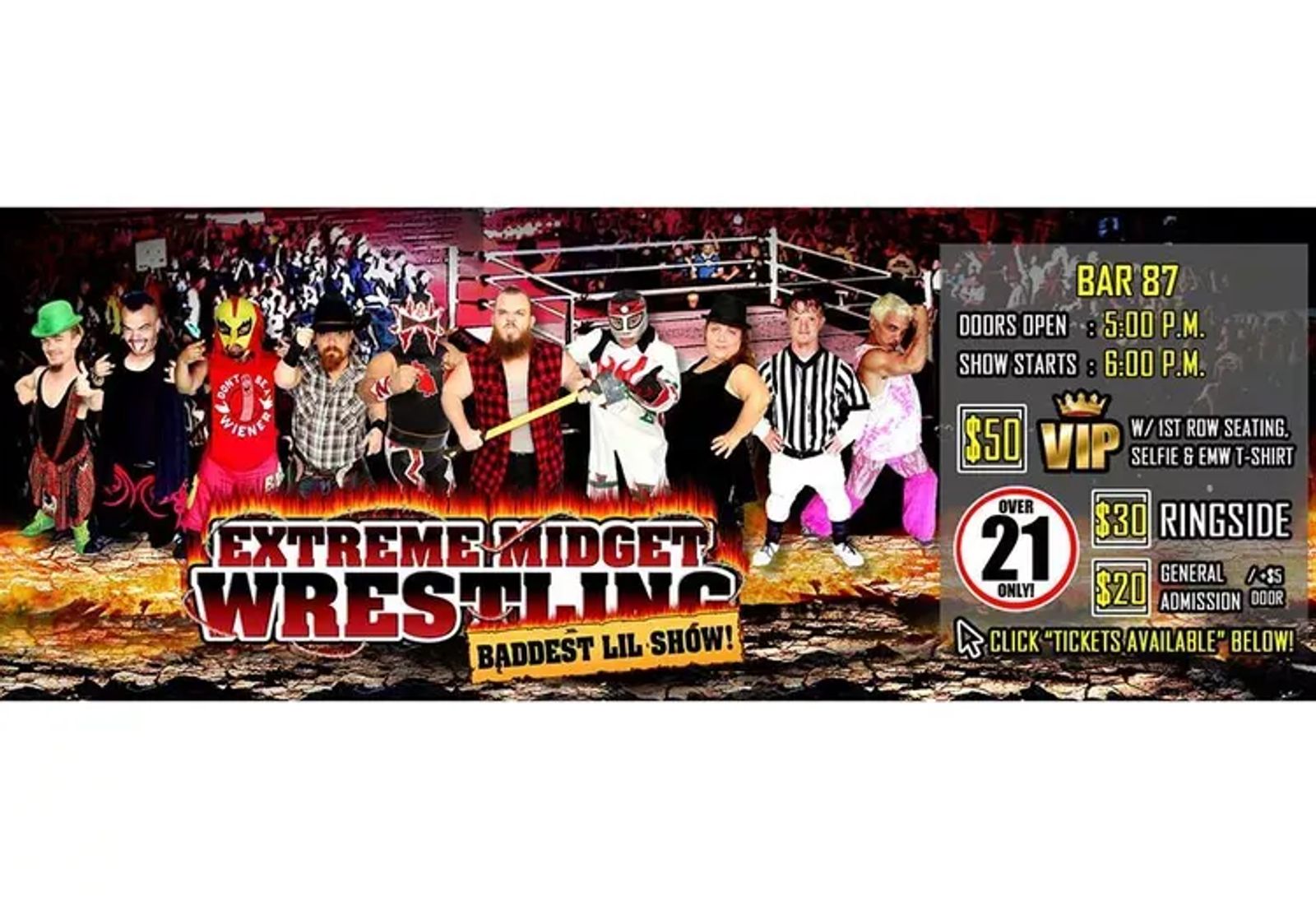 Extreme Midget Wrestling [Windham]
TICKETS ARE NOW ON SALE!
Age Restriction:+21 Only!
Doors open at 5 P.M.
Show Time: 6 P.M.
TICKET PRICING:
$5 - Additional at the DOOR
$20 - General Admission* (Advance)
$30 - Ringside**
$50 - V.I.P. Package***
*General admission pricing goes up by $5 at the door! Varies per venue, it is sometimes standing or seated.
**Ringside Seating begins in the 2nd row. Depending on venue, there can be any number of Ringside seated rows, sometimes as many as 10. Ringside guarantees you a seat in this section, although seats are not numbered or reserved.)
***Guaranteed (but not numbered or reserved) 1st row seating, Limited edition EMW t-shirt, Meet and greet plus selfie/ groupie photo with the midget wrestlers before the show! You must be at the venue 1 hour before the show to redeem the package inclusion.
This is a body slamming activity... MIDGET STYLE!!!
The World's smallest wrestlers are competing for the title! Midgets vs. Dwarfs in an all out Pro Wrestling War. Extreme Midget Wrestling will shock and delight you!
We are the baddest little show on earth! Don't miss this epic event!!!