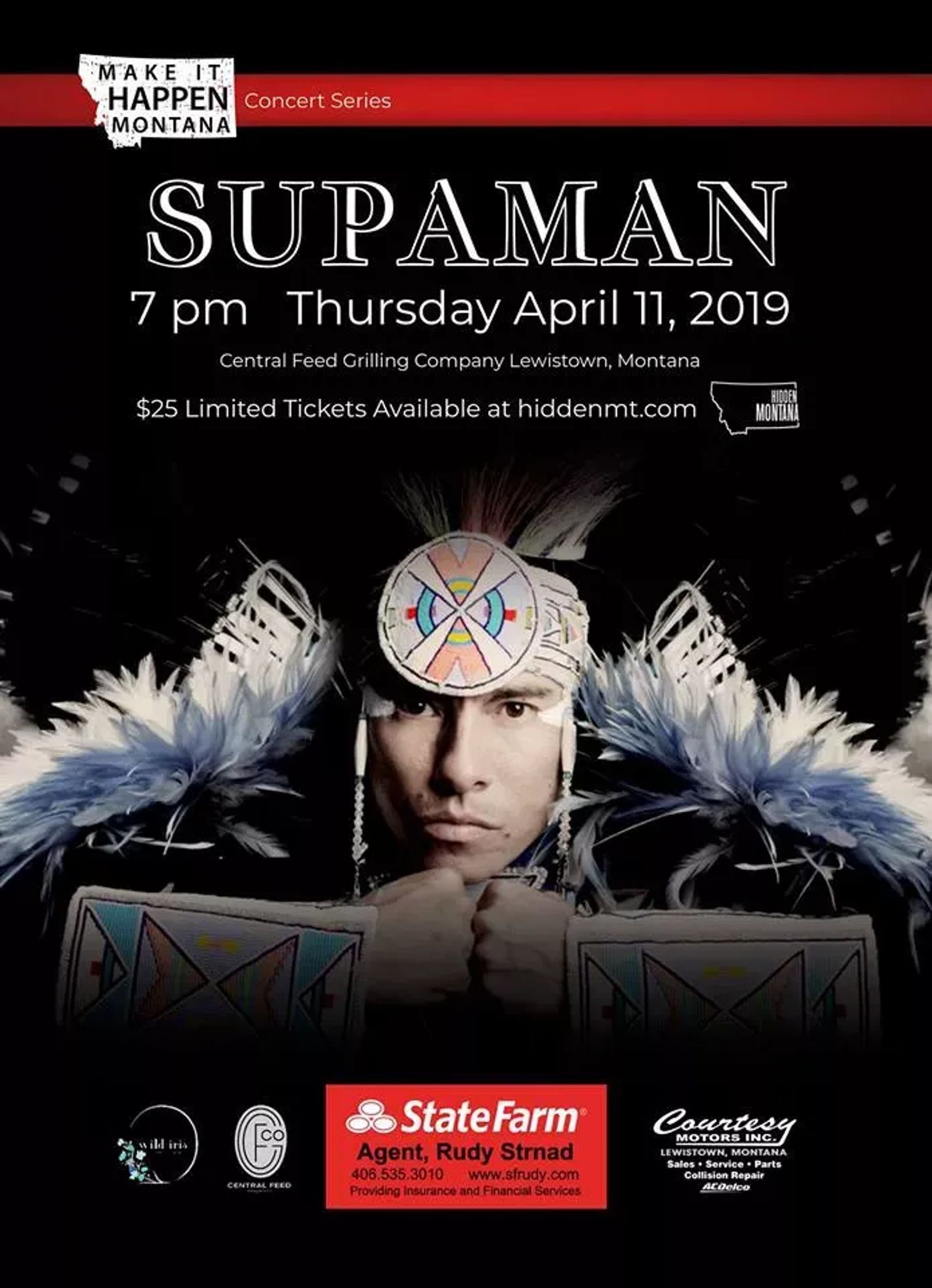 MIH Intimate Concert Series with Supaman
SUPAMAN is an Aspaalooke rapper and fancy dancer from Crow Agency, Montana. Amongst numerous achievements, some of Supaman's most notable are his performances in the Macy's Thanksgiving Day Parade and on MTV; where, in 2017, alongside Taboo from the Black Eyed Peas, he won MTV Video Music Award for Best Video with a Social Message. He has also won the Aboriginal People's Choice Music Award, North American Indigenous Music Award, along with multiple nominations and awards for his work as a DJ, singer, rapper, and fancy dancer including the Tuney Award, which he has won seven (7) times.
Supaman's performance on April 11th will combine Native American culture, comedy, and urban hip hop culture which which will no doubt dazzle and captivate you. He has communicative talent and compassion that exudes from his music and allows him to connect with people from all walks of life.
This concert is 18 & over. (Sorry no early entry) Doors will open at 6:30. No seating will be available as this concert is interactive. Only 250 tickets will be sold and are $25/ each, available at the Lewistown Art Center or online at hiddenmt.com.