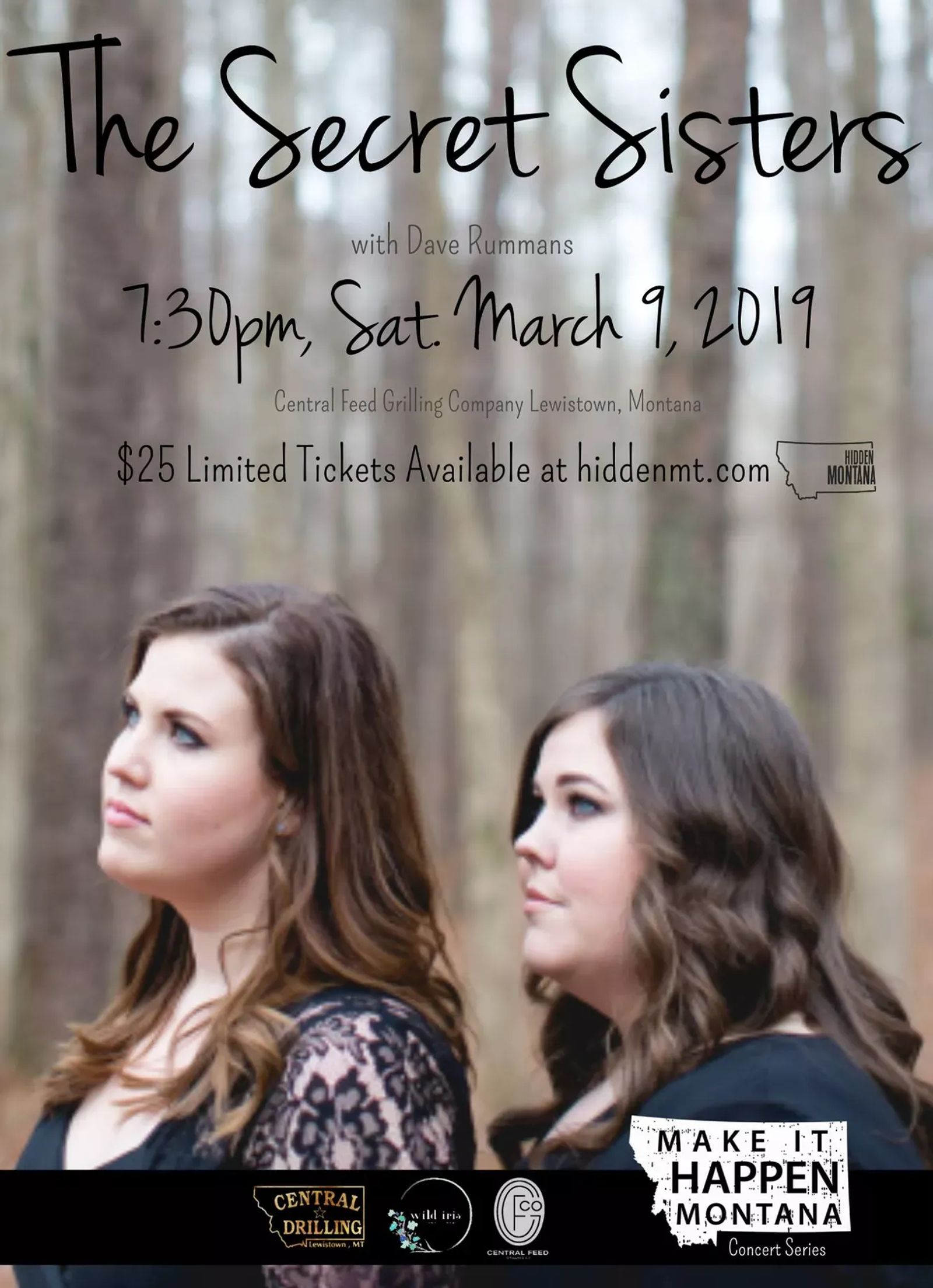 MIH Intimate Concert Series with The Secret Sisters
The Secret Sisters are an American singer/songwriter duo consisting of sisters, Laura Rogers and Lydia Slagel who infuse their folk sound with classic country and gospel. Their music has been compared to artists like the Everly Brothers. This duo's most recent Album, "You Don't Own Me Anymore", was produced by Brandi Carlile and the album also garnered the duo's first grammy nomination, in the category of Best Folk Album. They have toured with music legends including Willie Nelson, Bob Dylan, Brandi Carlile, and Ray LaMontagne.
Doors open for this March 9, 2019 concert at 7 pm, (sorry no early entry for any general admission).
Supporting Artist, Dave Rummans, will begin this intimate evening with his original set at 7:30.
Ages are 21 and over with only 150 tickets available for an intimate evening. Tickets are available at the Lewistown Art Center and online at hiddenmt.com for $25 each.