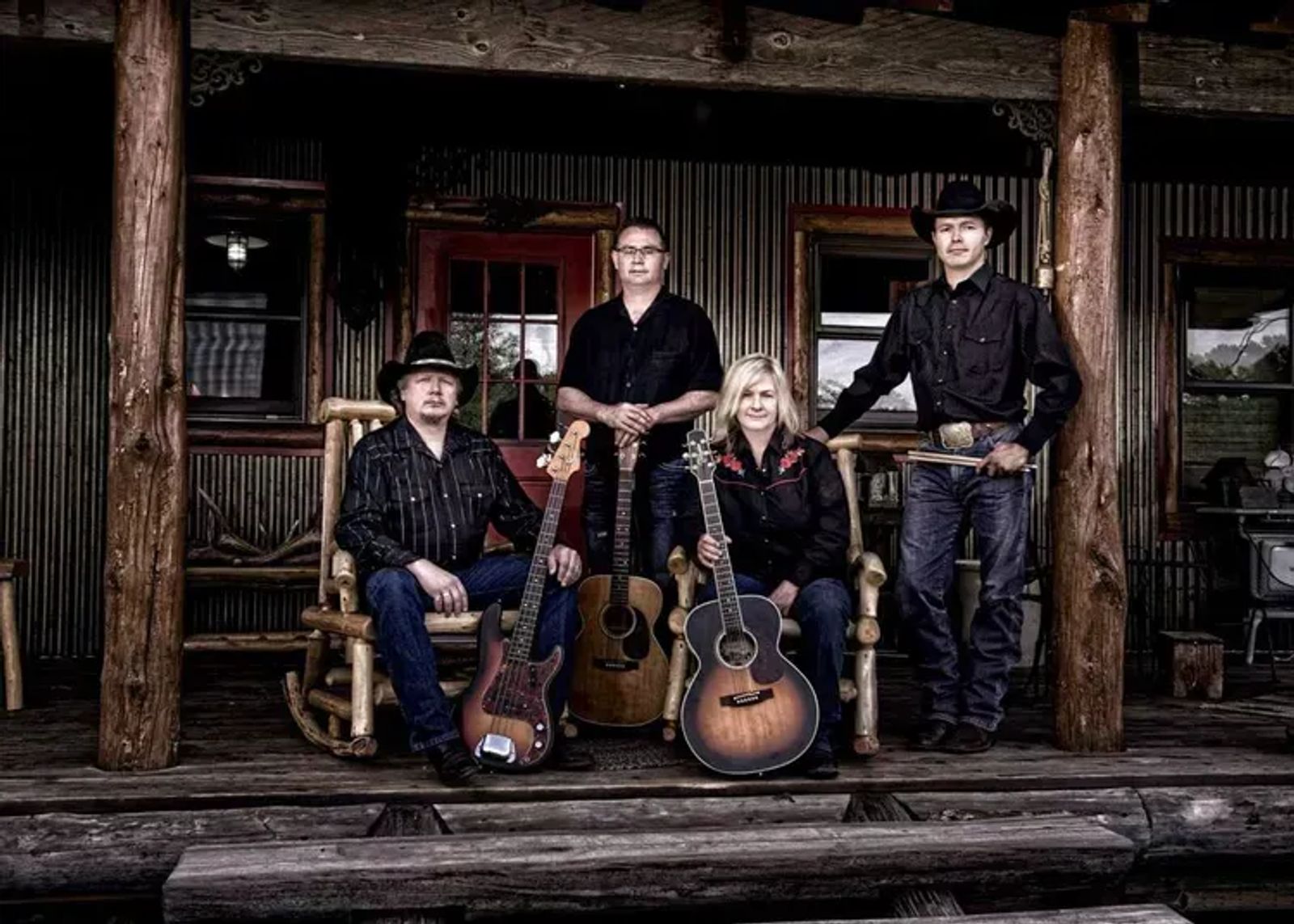 Milk River Band
A highlight of the Montana Winter Fair every January is the Friday night concert at The Eagles, Grand Hall. This year will be no exception. On January 25th the MILK RIVER BAND concert will rock the Grand Hall of The Eagles, 124 W. Main St., Lewistown, at 7:00 p.m. and be followed by a reprise of FREE live music, dancing, and socializing at the Eagles bar.
The MILK RIVER BAND concert is one of over 25 official events scheduled at this year's 74th Montana Winter Fair.
The MILK RIVER BAND plays a mix of cover songs and their own original traditional-style country music, with each individual band member bringing a unique flavor to the stage. The MILK RIVER BAND is comprised of Val Barnett, rhythm & vocals, Auddo Flansburg, lead & vocals, Brady Skramstad, bass & vocals, and Chancin Solomon on drums.
The Montana Winter Fair is held at the end of January every year. The event was originally hosted in Bozeman but moved to Lewistown in 2000. The Montana Winter Fair is dedicated to celebrating Montana's world-class agricultural production and enviable lifestyle. For schedules and information to participate or spectate please visit MontanaWinterFair.com.