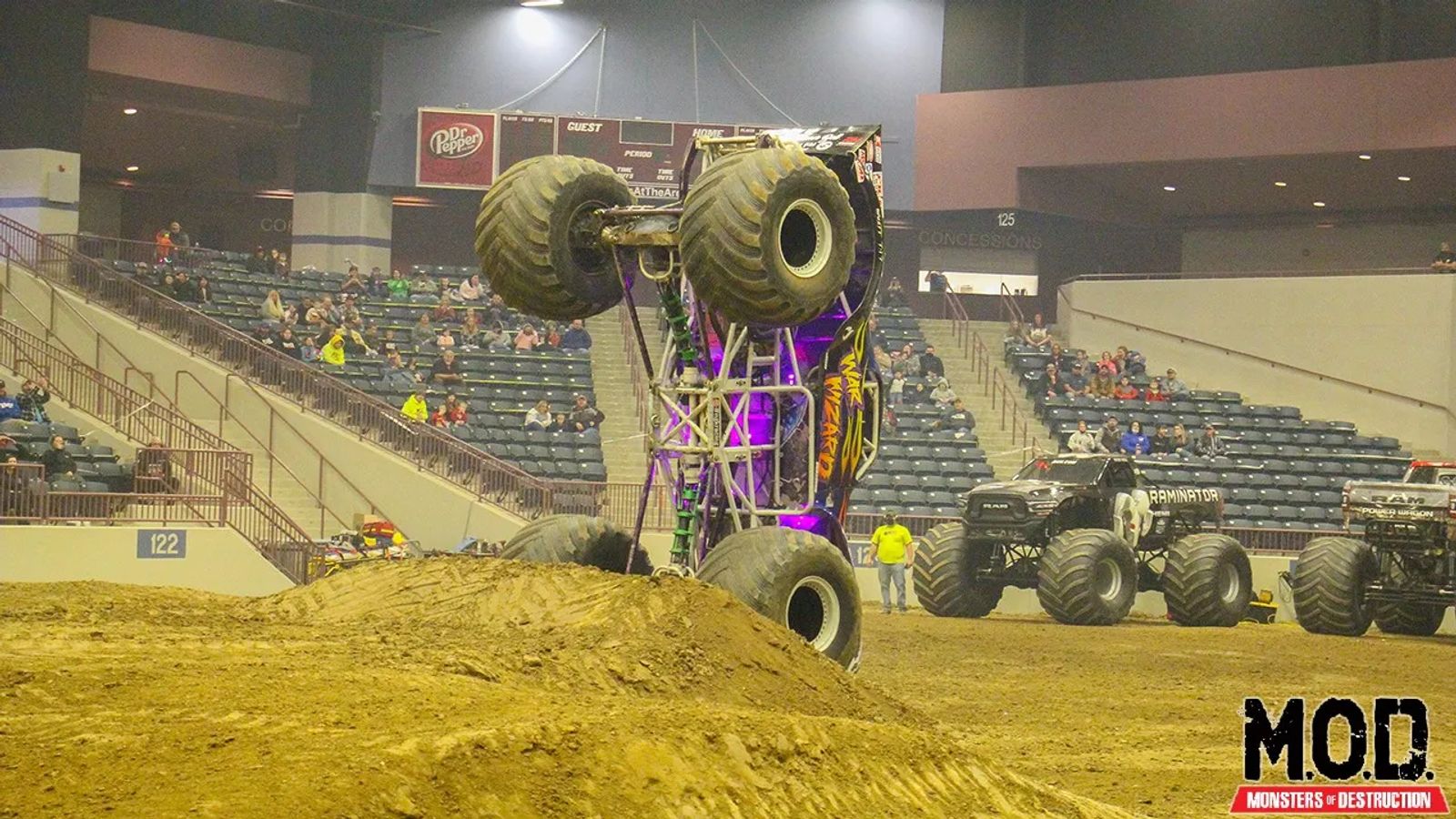 Monsters of Destruction
WHAT:
Monsters Of Destruction
Monsters will fly as massive monster trucks take to a DIRT track in an all out thrill show! The speed and sound will excite children of all ages!
MONSTER TRUCKS:
Raminator | Rammunition | Obsessed | Double Trouble | Troublemaker
ALSO FEATURING:
FREE PIT PARTY
Come early to meet the drivers, see the trucks up close, get autographs, take pictures and walk on the DIRT track! There will be a one-way traffic pattern in and out of the pit party.
FREESTYLE MOTO-X… Flying without a net 35 feet high over a 75 foot unforgiving gap, with nerves of steel these daredevil riders will perform death-defying tricks like the "Kiss of Death", "Cliffhanger", "Superman" and even backflips.
TUFF TRUCKS… Wild racing on a timed custom course. Register to race your Tuff Truck during the show.
MONSTER TRUCK RIDE TRUCK… Take a ride on a real monster truck, it's a thrill like no other! ($10 cash fee)
WHEN:
Friday, May 28 - 7:30pm
Pit Party 5:30pm - 7:00pm
Saturday, may 29 - 7:30pm
Pit Party 5:30pm - 7:00pm
WHERE:
Fergus County Fairgrounds
1000 US-191
Lewistown, MT 59457
GET TICKETS:
Tickets are available online at www.monstersofdestruction.com.
ADULT TICKETS (ages 13+) - $20*
CHILD TICKETS (ages 3-12) - $10
*Price will increase at the gate. Additional fees do apply online. Parking is FREE.
INFORMATION:
All the most update to date information can be found on MonstersofDestruction.com or follow us on Facebook at FB.com/monstersofdestruction.
*All Above Details Are Subject Change