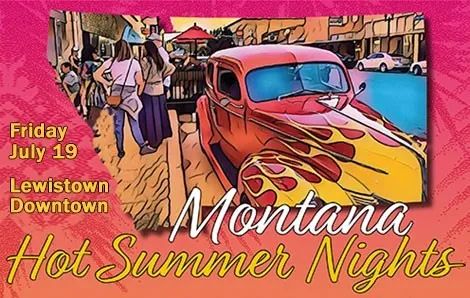 Montana Hot Summer Nights
Happy Summer from the Lewistown Downtown Association!
HOT SUMMER NIGHTS IS FRIDAY, JULY 19, 2019!
NEW THIS YEAR! Main Street will be closed! We plan to fill it with lots of exciting events and activities to draw people in and help us celebrate the downtown as a gathering place for all of Central Montana.
This year's event will take place in two parts:
(1) 4:00-7:00: Main Street will be closed and filled with games, activities and events from around the community (We are thrilled with the response we've gotten from groups and organizations, so far).
(2) 7:30 – 10:00pm: Live band on 2nd Avenue until 10:00pm (and maybe later!) with food trucks available.
Lots of fun, family games and activities - we hope you'll join us DOWNTOWN!