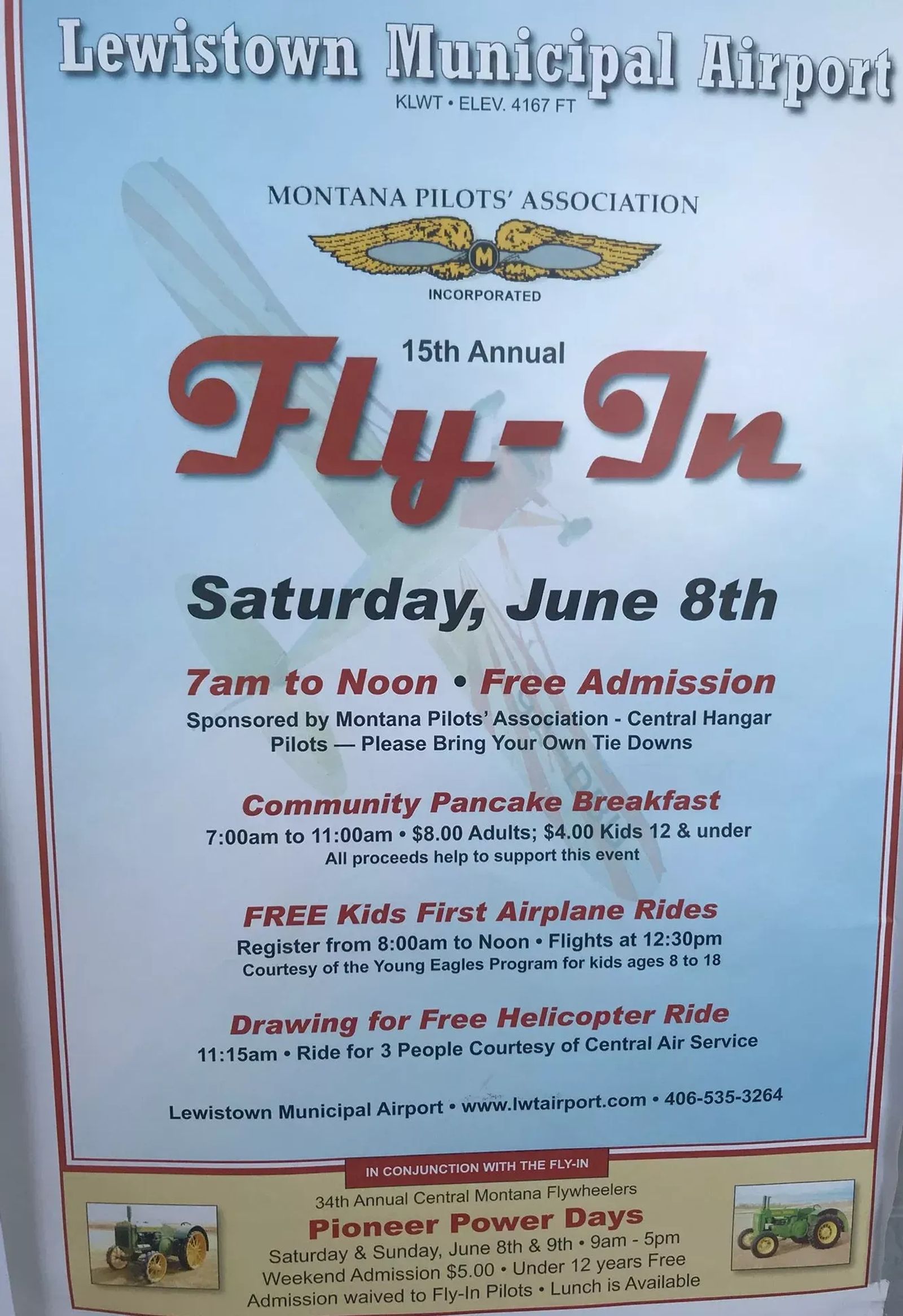 Montana Pilots' Association Fly-In
In conjunction with Pioneer Power Days.
7 am to Noon - Free Admission
Sponsored by Montana Pilots' Association - Central Hangar Pilots - Please Bring Your Own Tie Downs
Community Pancake Breakfast
7:00 am to 11:00 am - $8 adults; $4 kids 12 and under.
All proceeds help to support this event.
FREE Kids First Airplane Rides
Register from 8:00 am to Noon - Flights at 12:30 pm
Courtesy of the Young Eagles Program for kids ages 8 to 18.
Drawing for Free Helicopter Ride
11:15 am - Ride for 3 people courtesy of Central Air Service.