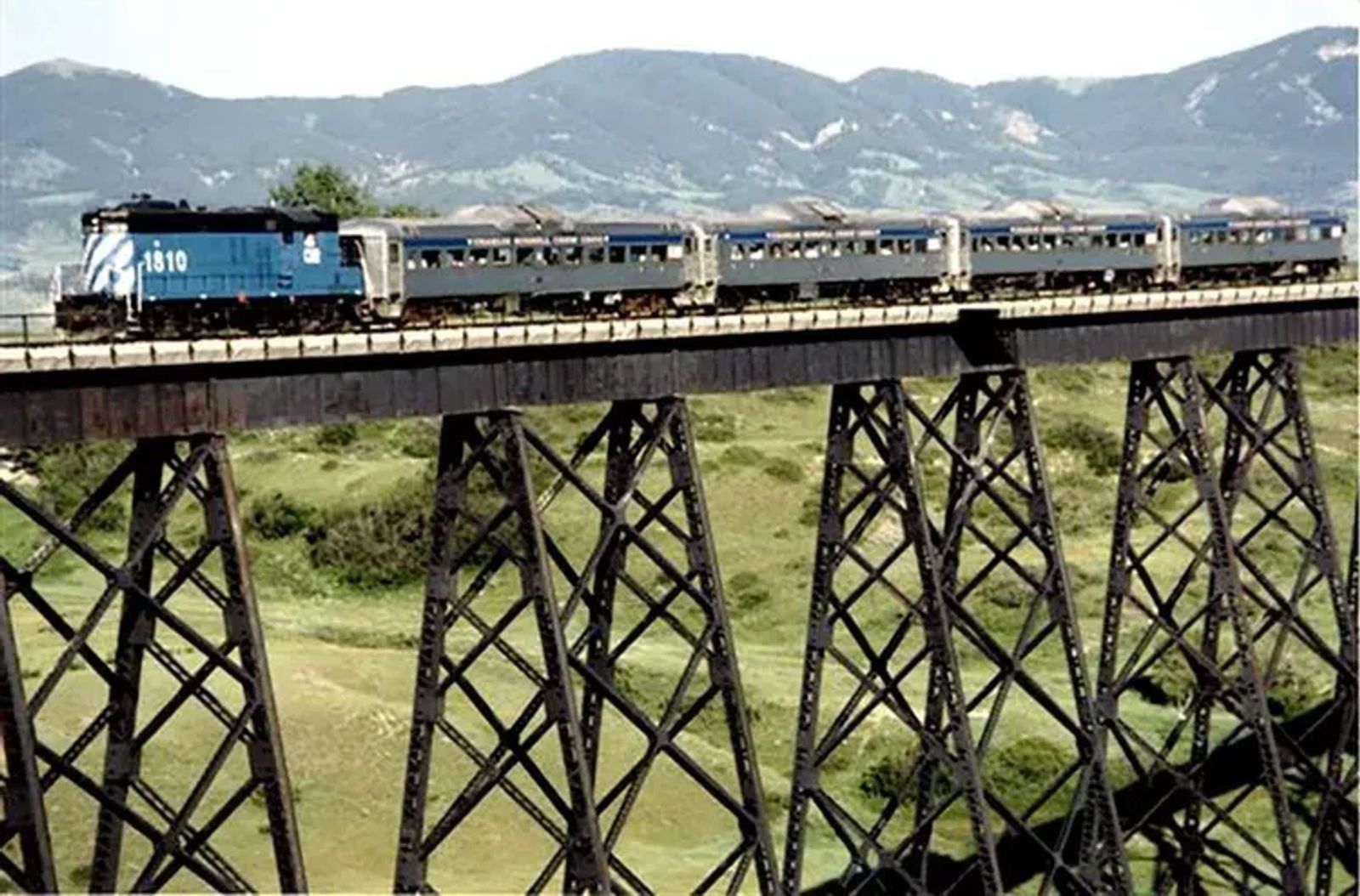 Mother's Day Train
Join us for a spectacular ride as we travel through the mountains and prairies of central Montana. Experience the beauty of the rolling hills, vast ranchlands and breathtaking sunsets of Big Sky Country.
Wildlife abounds on this scenic 56 mile round trip journey, with a plentiful supply of antelope, eagles, deer, hawks and coyotes. Be sure to watch out for the masked bandits - rumor has it hold-ups can occur when you least expect them!!
Crossing two historic trestles and passing through a half mile long tunnel, the three and one-half hour trip in climate-controlled, non-smoking coaches includes a full course prime rib dinner and dessert, no-host cash bar and music by local area entertainers.
For more info and tickets, please visit MontanaDinnerTrain.com or contact the Lewistown Area Chamber of Commerce at (406) 535-5436 or lewchamb@midrivers.com
A 14-day cancellation, no show - no refund policy on ticket purchases does apply
Please Note: Train boards at the Hanover Boarding Station one hour before departure.
It is 10 miles and approximately a 15 minute drive from Main St, Lewistown to the Boarding Station, so please be sure to allow yourself plenty of driving time.
Map to Boarding Station: http://montanadinnertrain.com/images/MDT-CRCCmap.pdf